Porsche Revives Classic 80s Racers With Killer Retro Paint Jobs
These new 911 GT3 Cup cars are perfect in their throwback livery.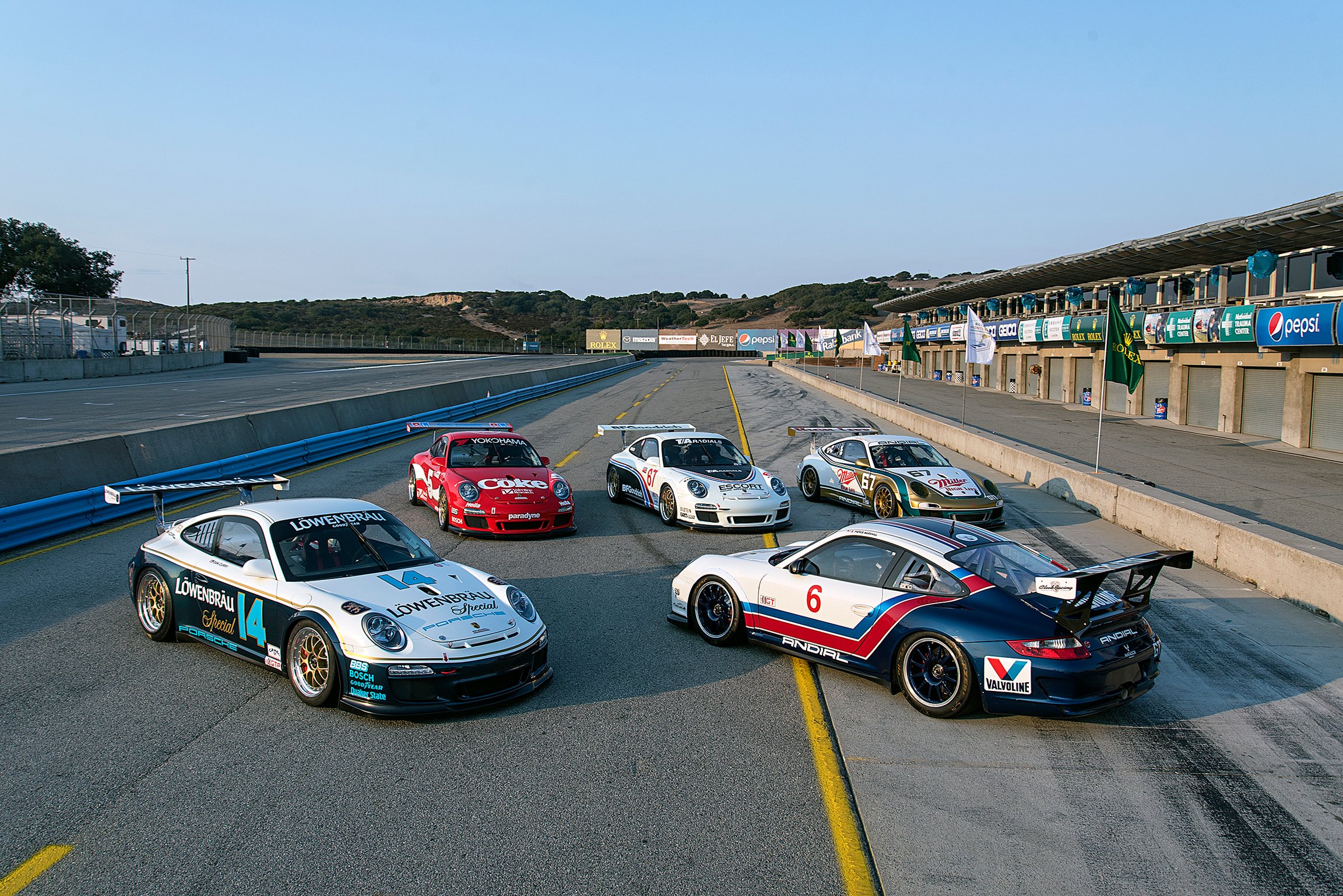 If a Porsche 911 GT3 Cup is the ultimate sports car-turned-racer, then five 911 GT3s wearing retro paint jobs as a tribute to five of the greatest Porsche race cars ever is a true level up.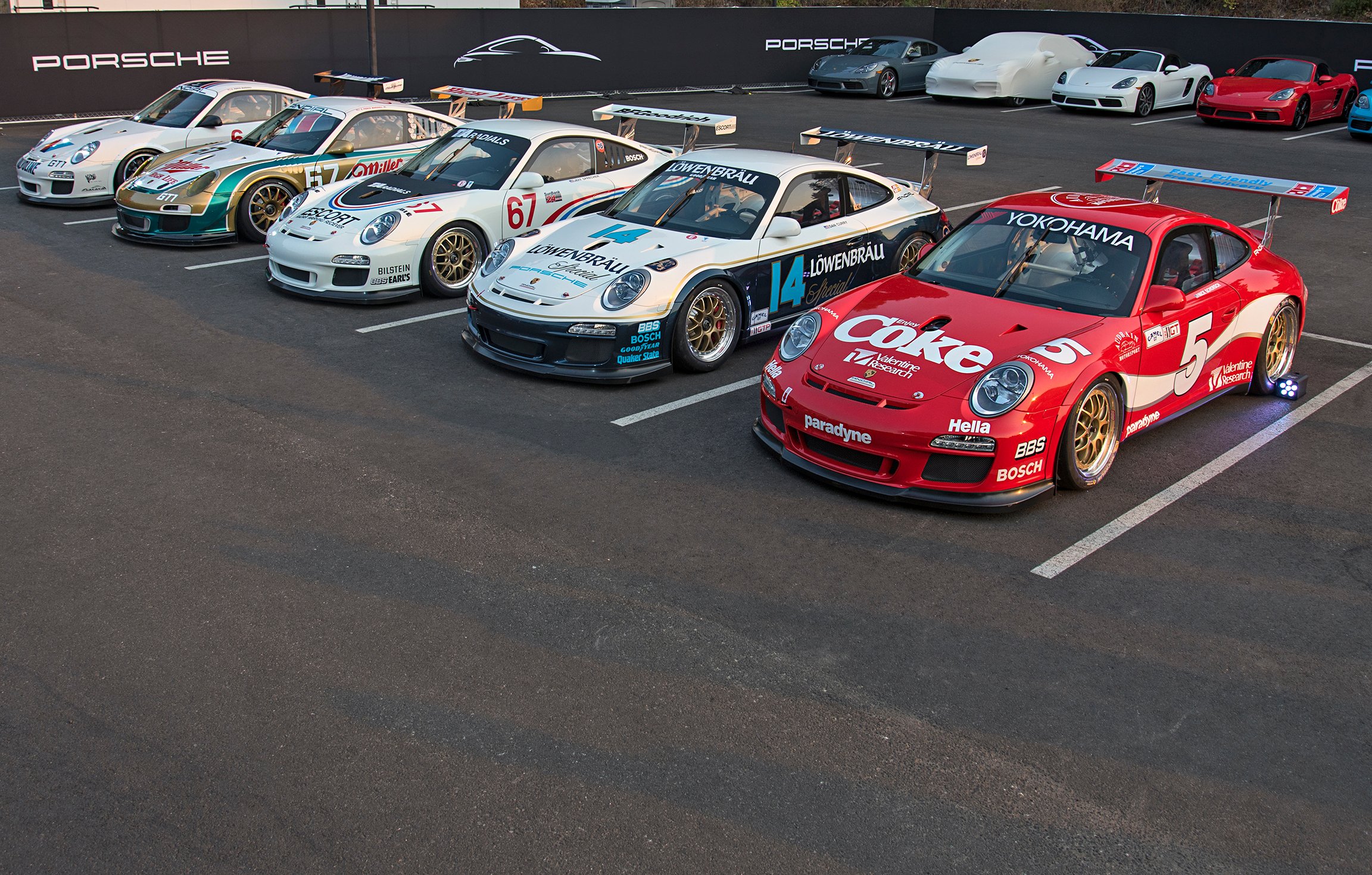 That was the thinking when ANDIAL 911 GT3 Cup customers commissioned Gunnar Racing to paint five shiny new 911 GT3s to look like famous race cars from 1980s. The ANDIAL team dominated sports car racing from the mid-'70s through the mid-'90s.
ANDIAL was based in Southern California, but has since been bought by Porsche and brought in-house, in the same manner that Mercedes-Benz bought the AMG racing team and made it the company's high-performance brand. Gunnar Racing's Kevin Jeannette says ANDIAL was known for building the "fastest and winningest" Porsche engines in the world.
The five cars represent entries in International Motor Sports Association racing during the mid-'80s with the 962 race car. These five beauties are:
The Henn's Swap Shop Racing Valvoline Porsche 962, which was driven to victory in the 1985 Sebring 12 Hours by A.J. Foyt and Bob Wollek.
The Busby Racing Miller Porsche 962 that won the 24 Hours of Daytona in 1989 with Bob Wollek, Derek Bell and John Andretti at the wheel.
The Bob Akin Motor Racing Coke Porsche 962, which was raced by Bob Akin and John O'Steen.
The Holbert Racing Löwenbräu Porsche 962, winner of the 1984 Watkins Glen race with Al Holbert and Derek Bell driving.
The B.F. Goodrich Racing Porsche 962, which was piloted by Jochen Mass and Jim Busby.
The great thing about a company like Porsche is the peerless history it can mine for inspiration, so we look forward to seeing what other sort of throwback adaptations the company might conjure for us.