This New Stripped-Down 911 Is the Ultimate Porsche for Driving Purists
Yes, it comes with a stick shift and a clutch.
To all the traditionalists who have decried Porsche's move into building SUVs and ginormous sedans: Porsche has built a new 911 that is the embodiment of the values of simplicity and light weight that established the brand's reputation as a builder of peerless sports cars.
The Porsche 911 Carrera T is 3,142 pounds of stripped-down, lightweight triple-distilled Porsche sports car purity that should bring a smile to the faces of anyone frowning about the existence of the Cayenne.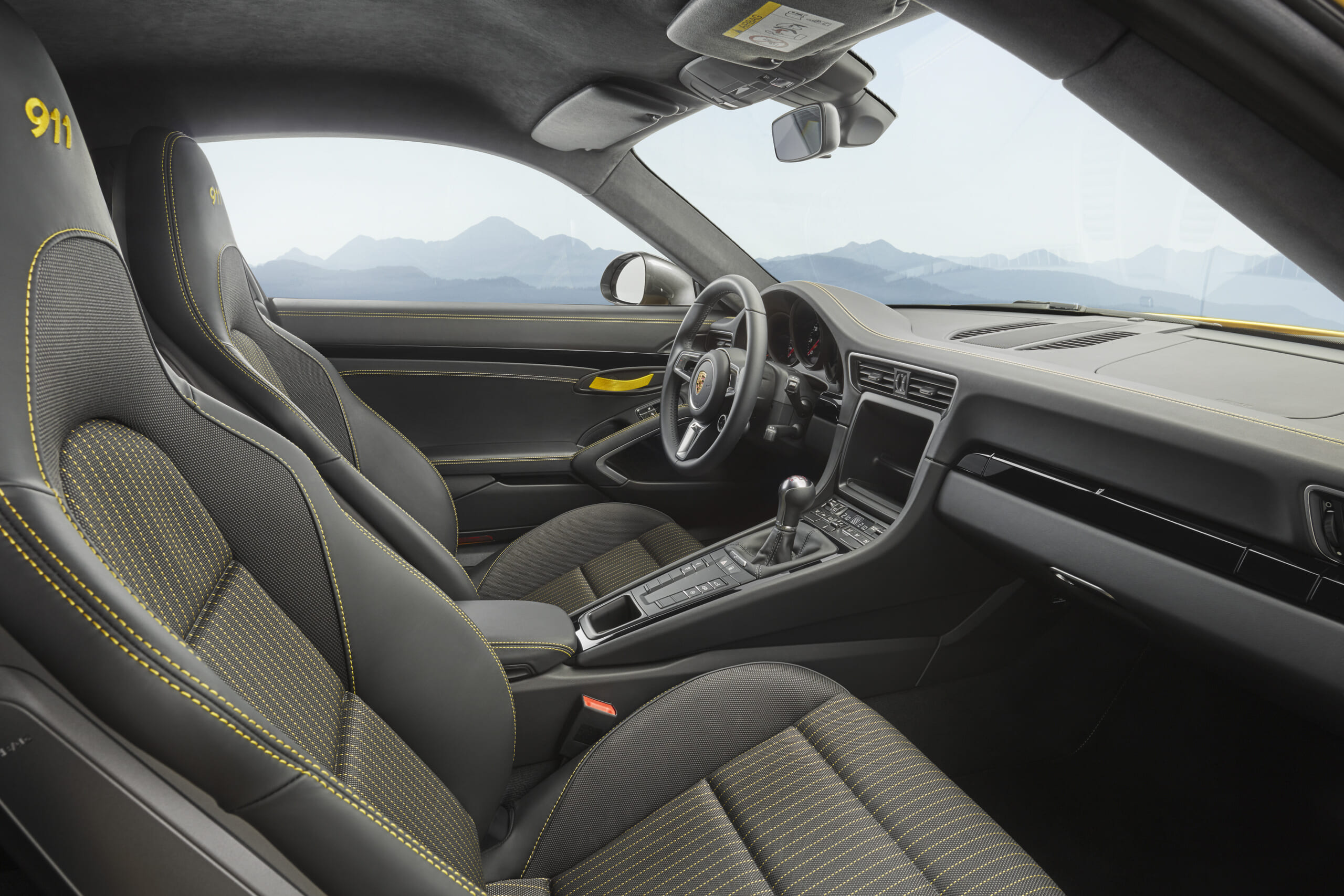 They've gutted the car of its sound deadening and purely ornamental back seat, and swapped out the windows for ones with thinner, lighter glass. Hell, they thew away the interior door handles and replaced them with fabric loops you tug on to release the door latch!
And the car rides 10 mm lower (that 0.39 inches in old money) and has a mechanically locking differential to put the power to the road. The finishing touch is a manual shifter with shorter, quicker throws, for even sportier driving sensations. There is an automatic transmission available, Porsche's signature PDK dual-clutch arrangement, but that is not in keeping with the minimalist ethos of this model.
A day spent shredding the back roads of Napa Valley revealed the 370-horsepower twin-turbocharged 3.0-liter flat six-powered Carrera T to embody everything that drew early fans to the brand. 
The steering is light, responsive and accurate, while the suspension soaks up the surprisingly frequent pavement irregularities so the car can hold its line through the curves. The turbocharged engine's soundtrack is perhaps not quite the old flat-six symphony that raises hair on the back of the neck, but it is a reasonable facsimile that provides a believable impersonation.
The Carrera T is not a supercar. It is a sports car. It is bereft of some of the latest glittering gadgets. Top speed is a paltry 182 mph! (There's another one for top speed)
But the Carrera T is also not an overweight, over-isolated, overpriced pretender. The $102,100 car delivers on Porsche's brand promise of elemental driving excitement over valet-line posturing. 
This one is the good one.