Porsche 911 Carrera T Elevates Iconic Sports Car With Performance Upgrades
Meet the latest addition to the legendary 911 family.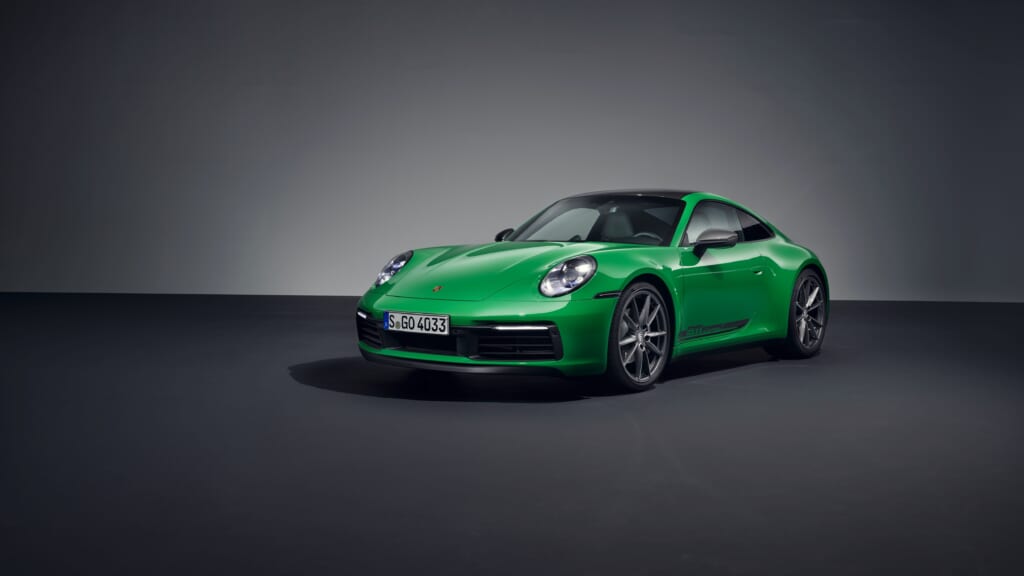 There are now 24 Porsche 911 variants available across Carrera, Targa, GT3 and Turbo specifications, all of which start at above six figures. There's no such thing as a "budget 911," but the difference between the base and most comprehensively-appointed model's cost is the difference between Nissan GT-R and Ferrari Roma money.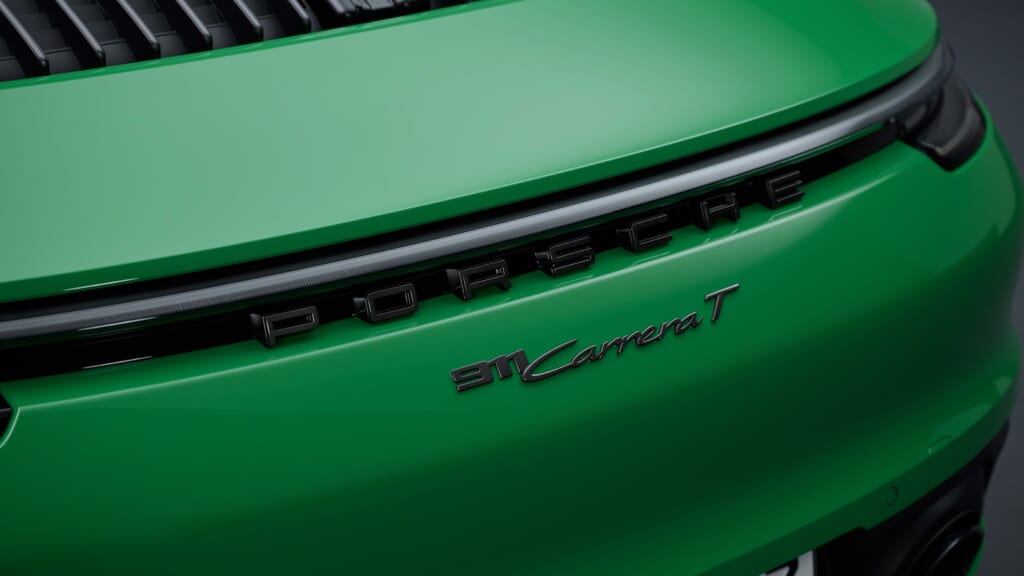 Priced at $118,050, the new Porsche 911 Carrera T slots between the base Carrera and Carrera S on the GT-R side of the spectrum. The Carrera's beloved twin-turbo 3.0-liter flat-six still makes 379 horsepower and 331 pound-feet of torque, but as Car and Driver points out, the RWD-only Carrera T's performance benefits from a standard mechanical limited-slip differential, torque-vectoring, active suspension, and rear-axle steering.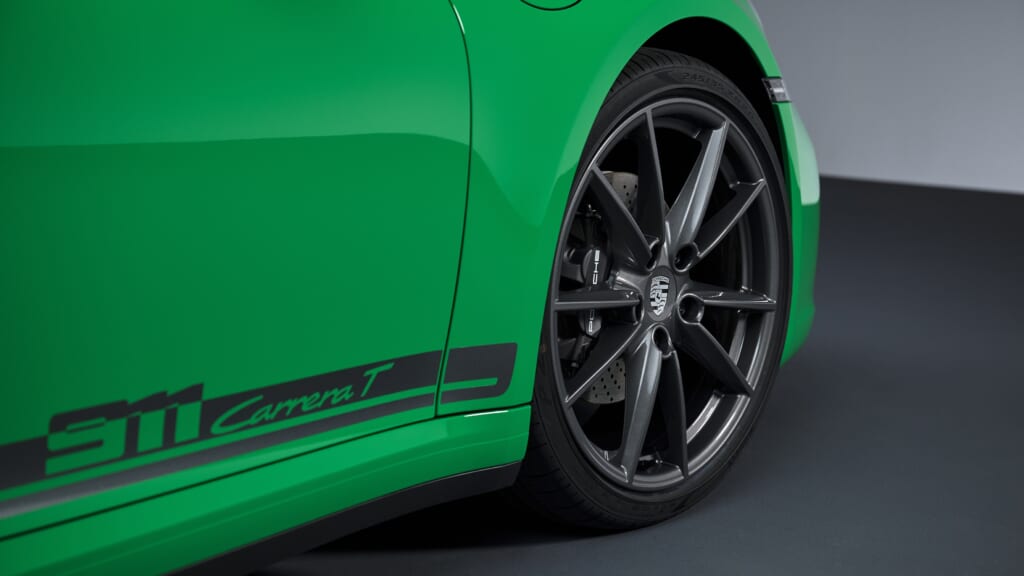 It's also the least expensive 911 you can have with a seven-speed manual transmission, which, along with a thinner glass, smaller battery, help sheds 100 pounds in comparison to the base Carrera. Never mind it's one of the ever-shrinking number of performance cars offered with a clutch pedal.
There's nothing dramatic about its aesthetics. The Carrera T gets dark gray accenting details, tailpipes in gloss black, and one of eight base colors, though the Python Green pictured here is an upgrade. Buyers can also pay extra for Porsche's Paint to Sample program, which opens up the hue count to 110.
The standard interior scheme is simple, with a mix of high-gloss black trim and matte black leather upholstery complemented by a conservative use of decorative stitching. Upgrades include contrasting-color seatbelts and stitching, 18-way Adaptive Sports Seats, and an extended (i.e. more) leather package.
The Porsche 911 Carrera T hits dealers in the U.S. this coming spring.