The New 911 R is a Rip-Snorting Return to Porsche's Racing Roots
This beautifully pumped-up 911 is limited to just 991 examples worldwide.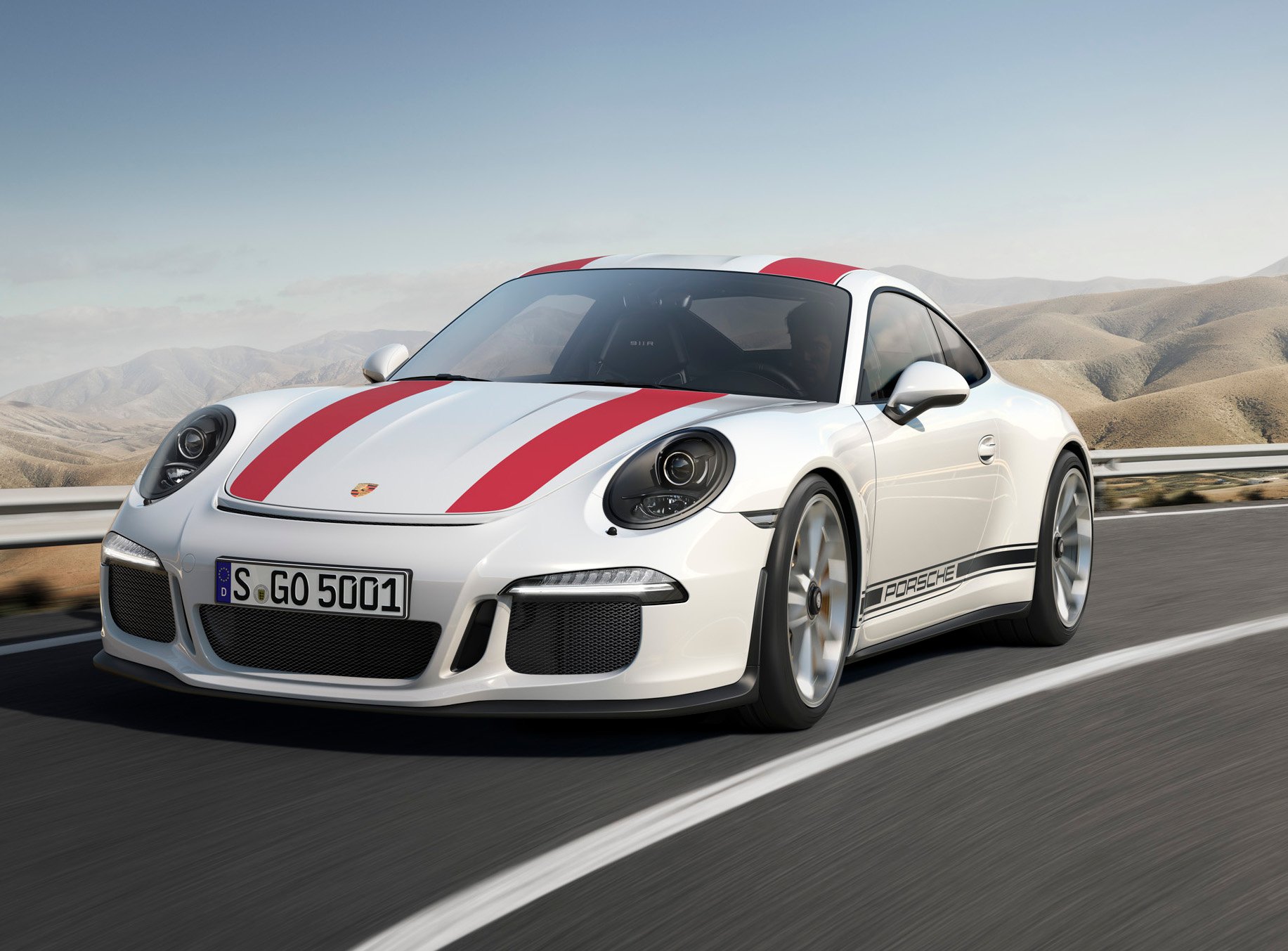 Not to be outdone by its flashy rivals, Porsche just pulled the covers off something pretty special at the Geneva Motor Show: the new 911 R (for Racing), a rip-roaring tribute to the iconic sports car's competition heritage.
It follows the tradition set by the first race car bearing the hallowed 911 name approved for road use in 1967, the original 911 R that was entered in rallies, races like the Targa Florio and world record runs. 
The new 911 R is limited to 991 units worldwide priced at $184,900 and set for delivery this summer. It can accelerate from 0 to 60 in 3.7 seconds and reach a top track speed of 200 mph. 
True to its "purist character", the lightweight model, developed by Porsche's motorsports department, is available exclusively with a six-speed manual transmission. 
But then again, if you don't know how to drive stick, you really don't deserve to be behind this beautiful wheel in the first place.