Here's The Jacked-Up Porsche 911 Rally Car of Your Dreams
Magnificent or monstrosity?
Kelly-Moss Road and Race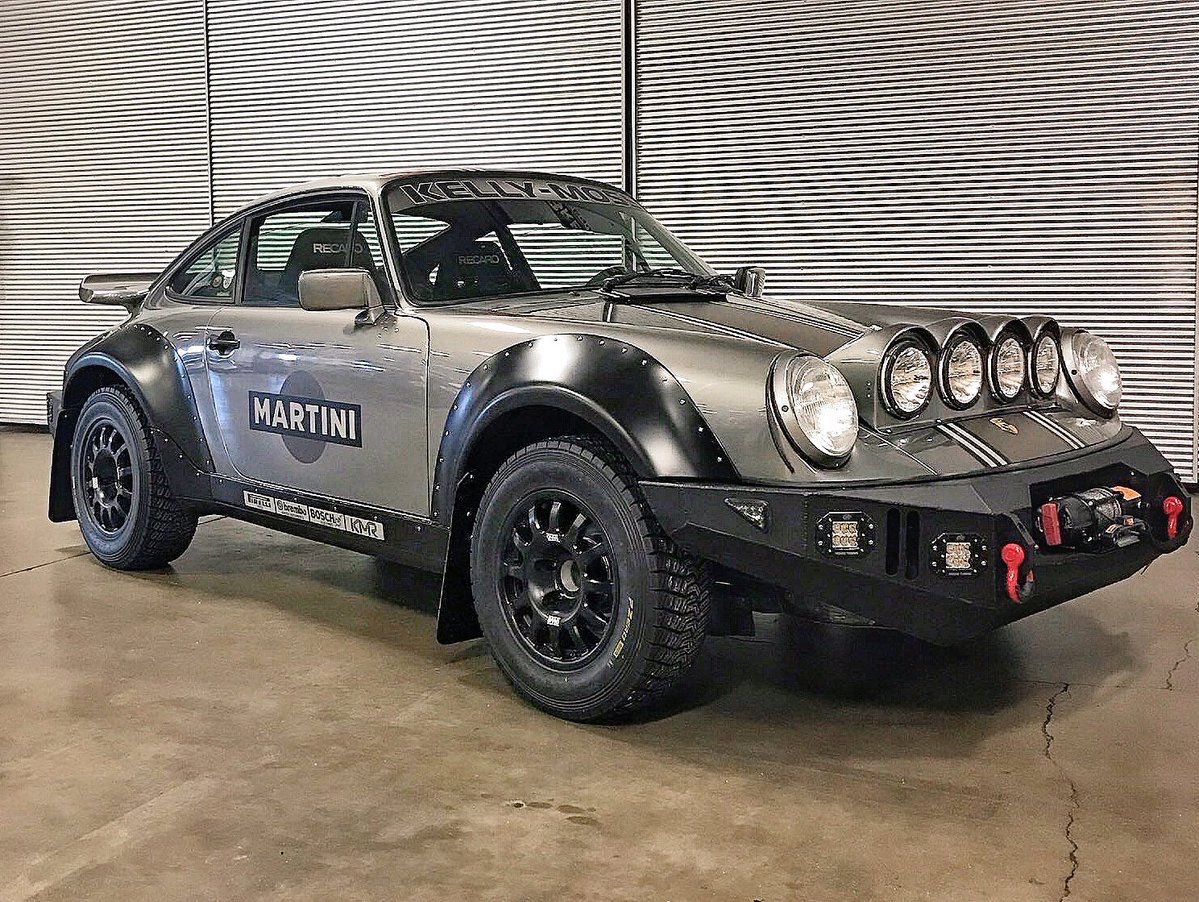 Anyone's sports car can tear up the twisty roads, as long as they are paved and free of potholes. But it takes something special to build a sports car that can go off-road and attack gravel, snow and broken pavement, and that's what Madison, Wisconsin's Kelly-Moss Road and Race has done with this Porsche 911 Carrera 4.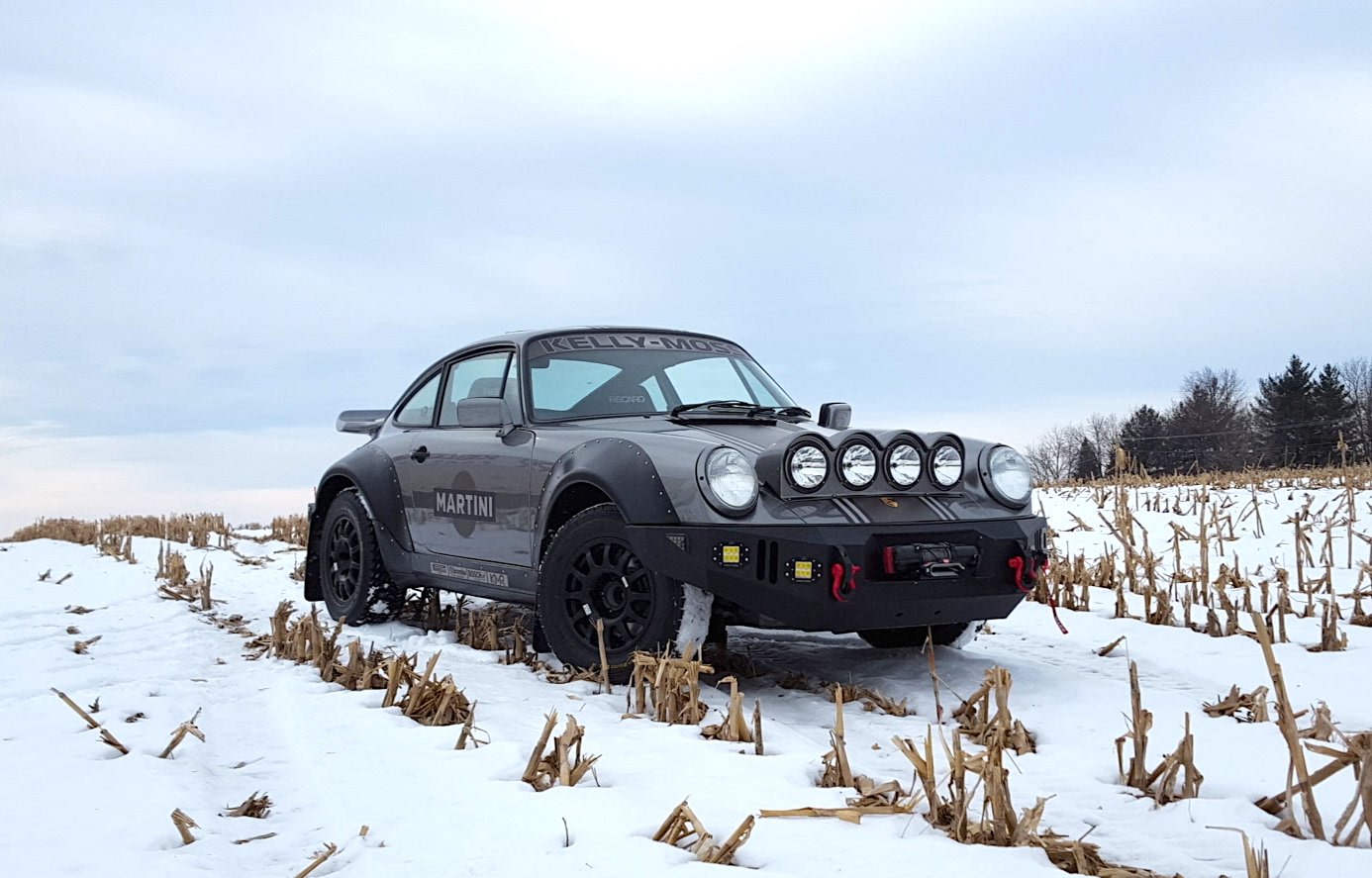 Porsche made cars like this in the 1980s that it dubbed "Safari" 911s, and they served as the inspiration for this car. The silver 1989 Porsche 911 donor car was so innocuous as to be invisible before the artisans at Kelly-Moss set upon it with their pneumatic saw to enlarge the wheel opening for the custom Braid wheels and Pirelli PZero rally tires.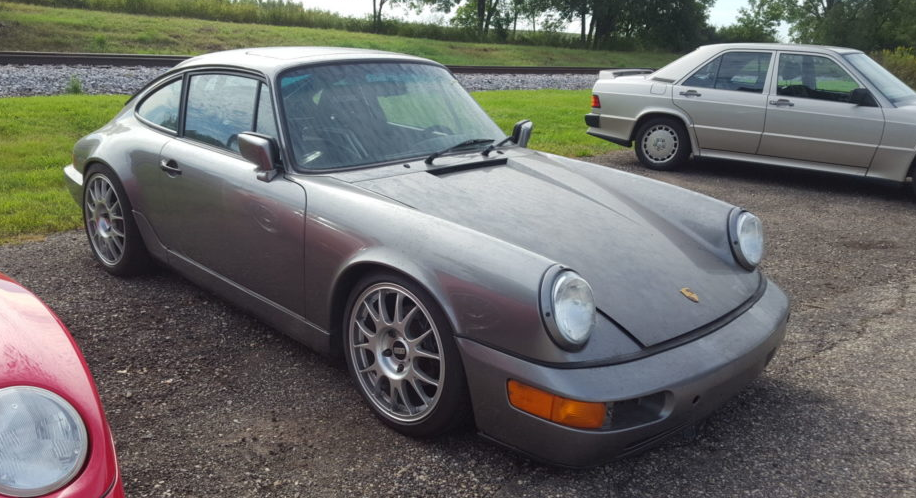 Now the car that Kelly-Moss calls "Safari 2.0" wears wide bolt-on flares that cover the rally rubber, and the car sits at a height better suited for heading off-road. The suspension arms are reinforced with withstand the expected pounding, and triple-adjustable shocks soak up the bumps.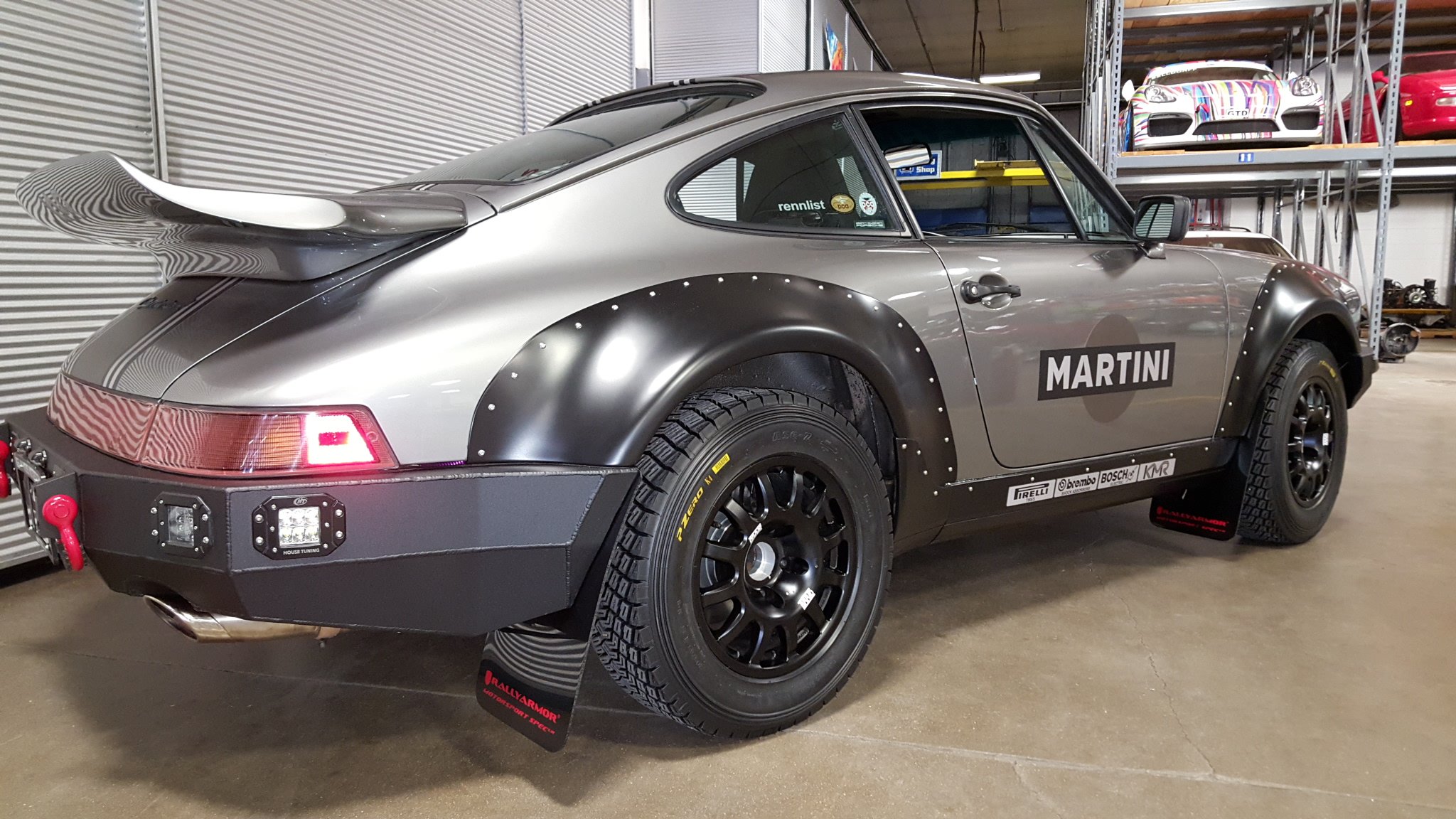 The armored front and rear bumpers are made of TIG-welded aluminum sections from a pattern made using poster board. They are powder-coated in a textured matte black finish for that appropriately industrial grade appearance.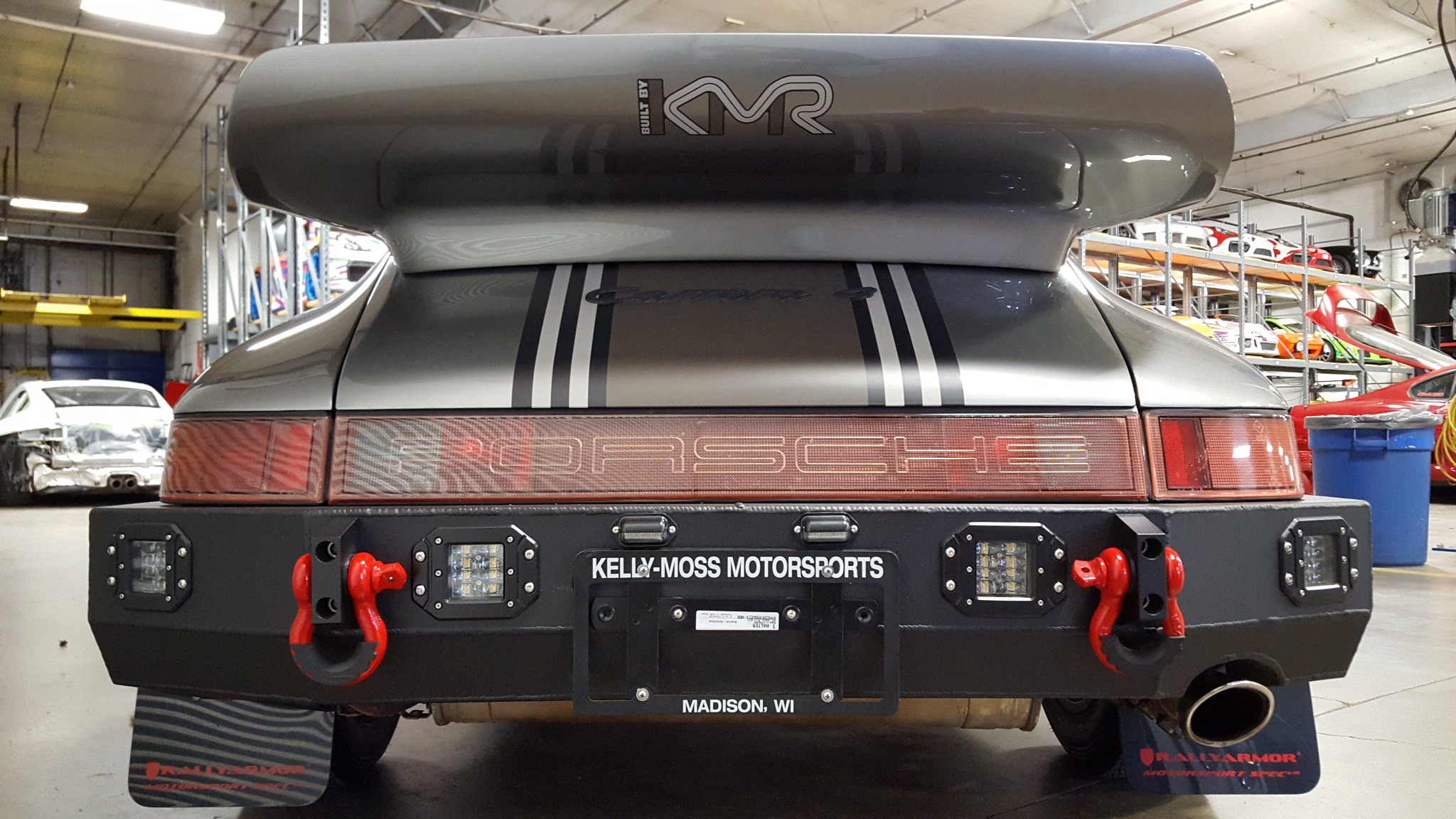 Check out the LED lights that surround Safari 2.0 to provide illumination for nighttime tire changing or extraction from a ditch. The tow hooks are ready for that task, and obviously these are serious, race-ready hooks because they are red.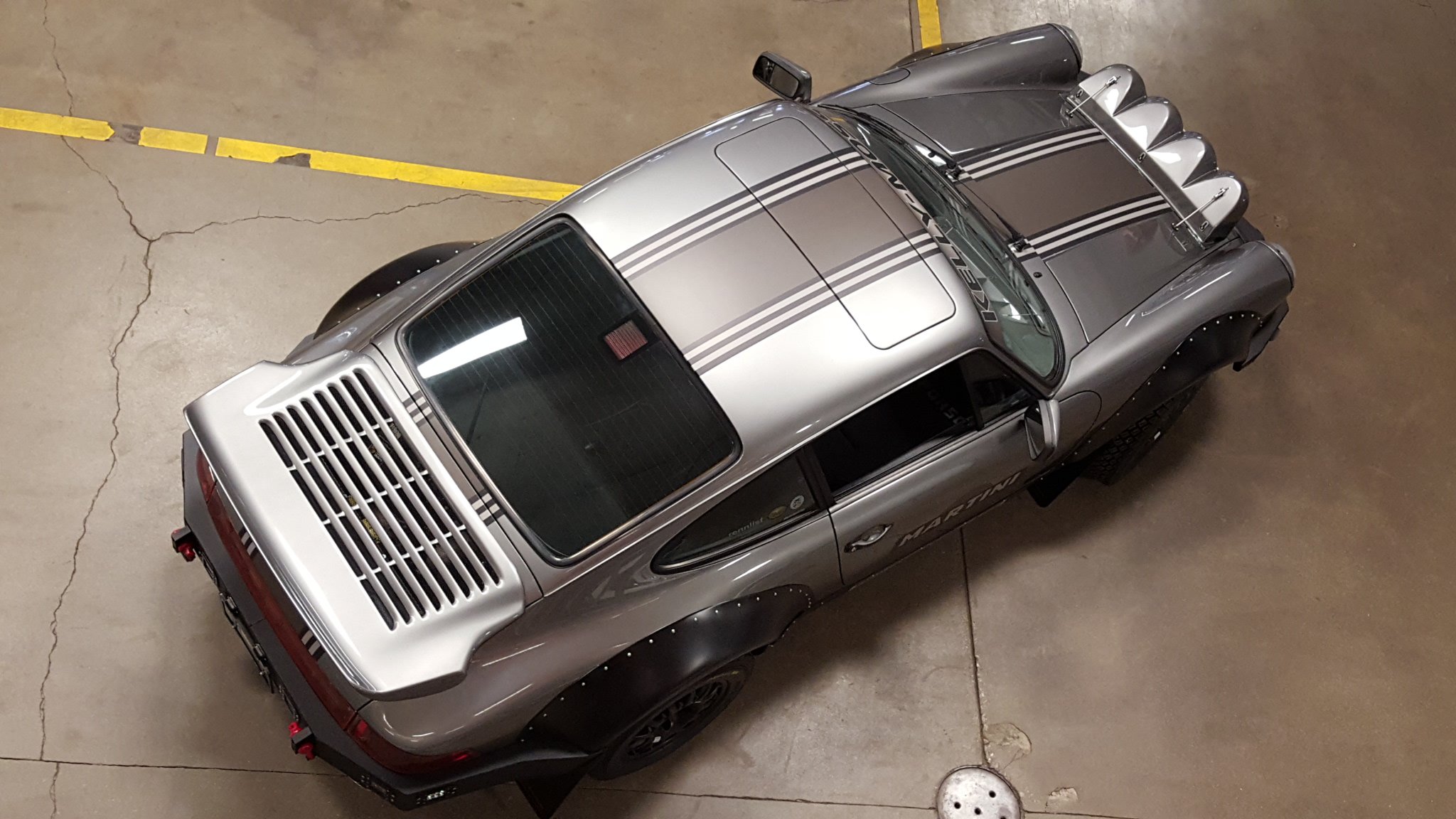 The rally Porsche retains the factory anti-lock braking system, which is integral to the operation of the computer that controls the all-wheel drive system. But Kelly-Moss did add a contemporary-style rear hand brake that permits easy slides without provoking computer intervention.
Kelly-Moss tipped its collective hat to historic rally racing Porsches with details like the addition of mud flaps and a paint scheme applied by local shop Sign Edge that is a modified version of the classic Martini Porsche livery.
With so many customizers mining the theme of sports-cars-as-rally-cars (remember this awesome trio of concept rally cars?), hopefully it won't be long before a manufacturer gets aboard this trend. Until then, look up Kelly-Moss to build one for you.