Behold the Ultimate Classic Porsche 911, a $1.8 Million, 500-HP Beauty
It's like nothing you've ever seen.
Classic Porsche 911 lovers got their first look at Singer Vehicle Design's Dynamics and Lightweighting Study (DLS) at the 2018 Goodwood Festival of Speed over the weekend, when one of the cars was displayed alongside its advanced 500-horsepower 4.0-liter engine.
Singer previously released renderings of how the finished project might look, but now the company will offer 75 of the restomodded 911s that resulted from the DLS project, at a price tag of $1.8 million apiece.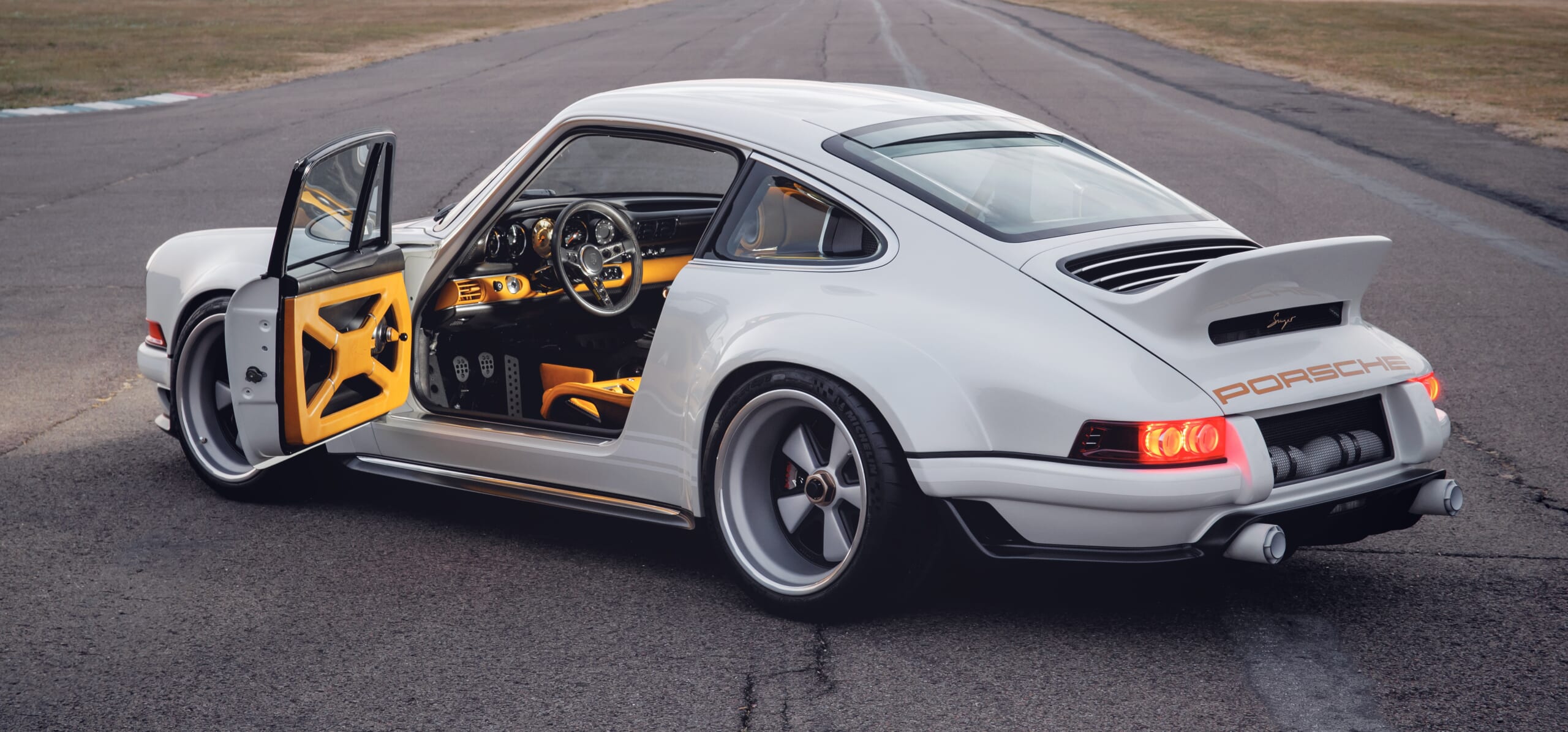 It was a good year for Singer to display the Parallax White DLS car at Goodwood, as the annual classic car hillclimb event celebrated its 25th anniversary while highlighting Porsche as the featured marque in commemoration of the German company's 75th anniversary.
You will recall from the announcement of the DLS, that the car is built using a carbon fiber body whose shape has been massaged through computer modeling to look like the familiar Porsche 911, while reducing the classic car's inherent tendency toward aerodynamic lift.
Aero stability is important for the DLS-inspired 911, because it is propelled by a 500-horsepower air-cooled engine modeled on the original Porsche design. But as with the subtly revised bodywork, this engine employs the maximum possible technology as developed by Williams Advanced Engineering (which is part of the Williams Grand Prix Engineering Group) while retaining the fundamentals of the classic design.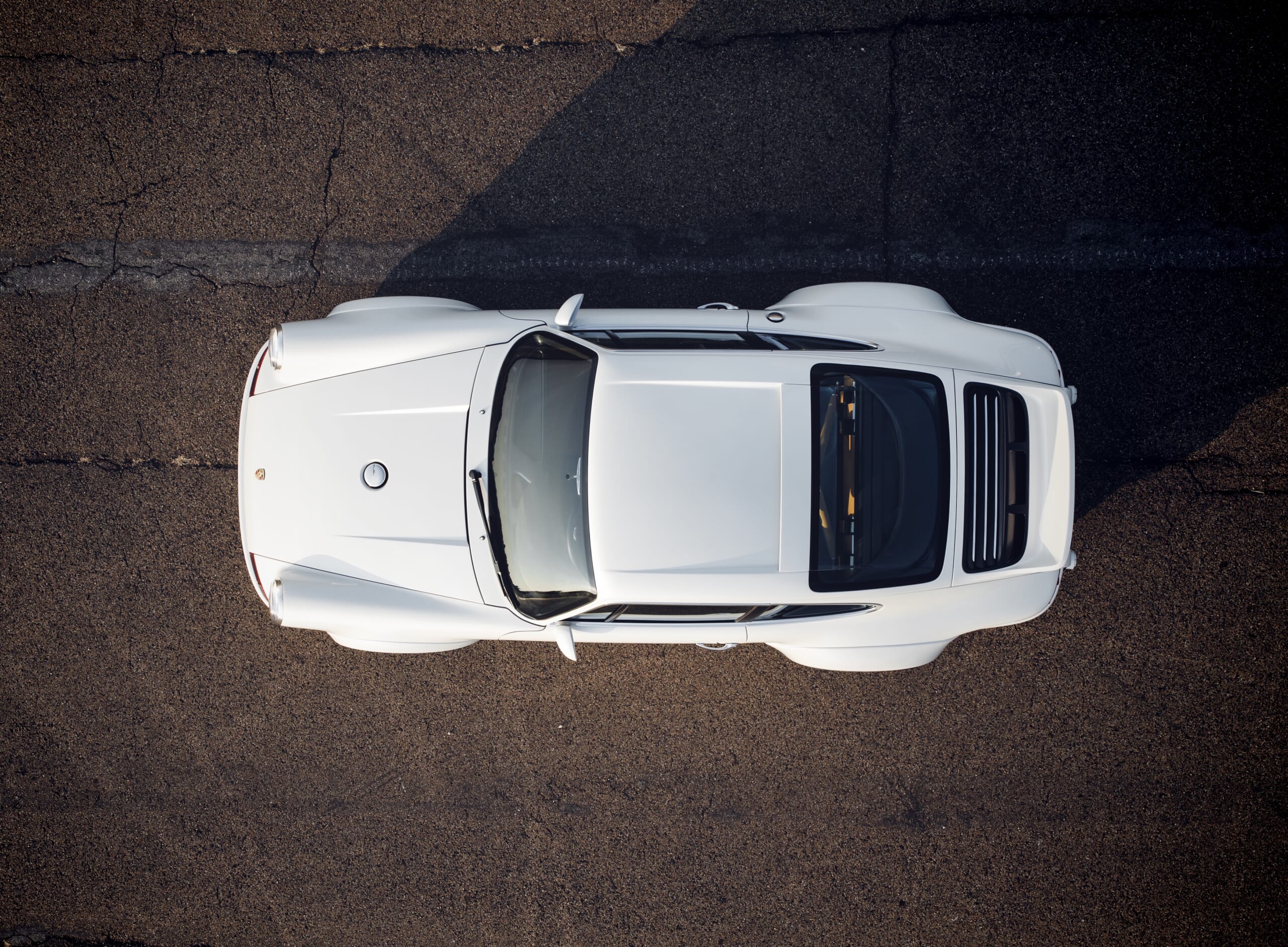 This ultimate evolution of the basic 1989-'94 Porsche 911 emerged because of the fanaticism of Singer's clients, according to Rob Dickinson, Singer's founder and creative director. "This is purely inspired by our clients," he told Maxim in an exclusive interview at Goodwood. "This is what we would do if we were given a budget to create a classic car with the resources it deserves."
Those required resources are vast, and in excess of Dickinson's own budget, despite his success with Singer and his earlier career with the band Catherine Wheel ('90s hit Black Metallic, look it up.).
"I get to live vicariously through those people he can afford it," Dickinson said of the patrons who have underwritten Singer's efforts. Having to hand the cars over to buyers when finished "doesn't detract from the enjoyment for people like me," who can't afford $1.8 million carbon fiber classic cars, he said.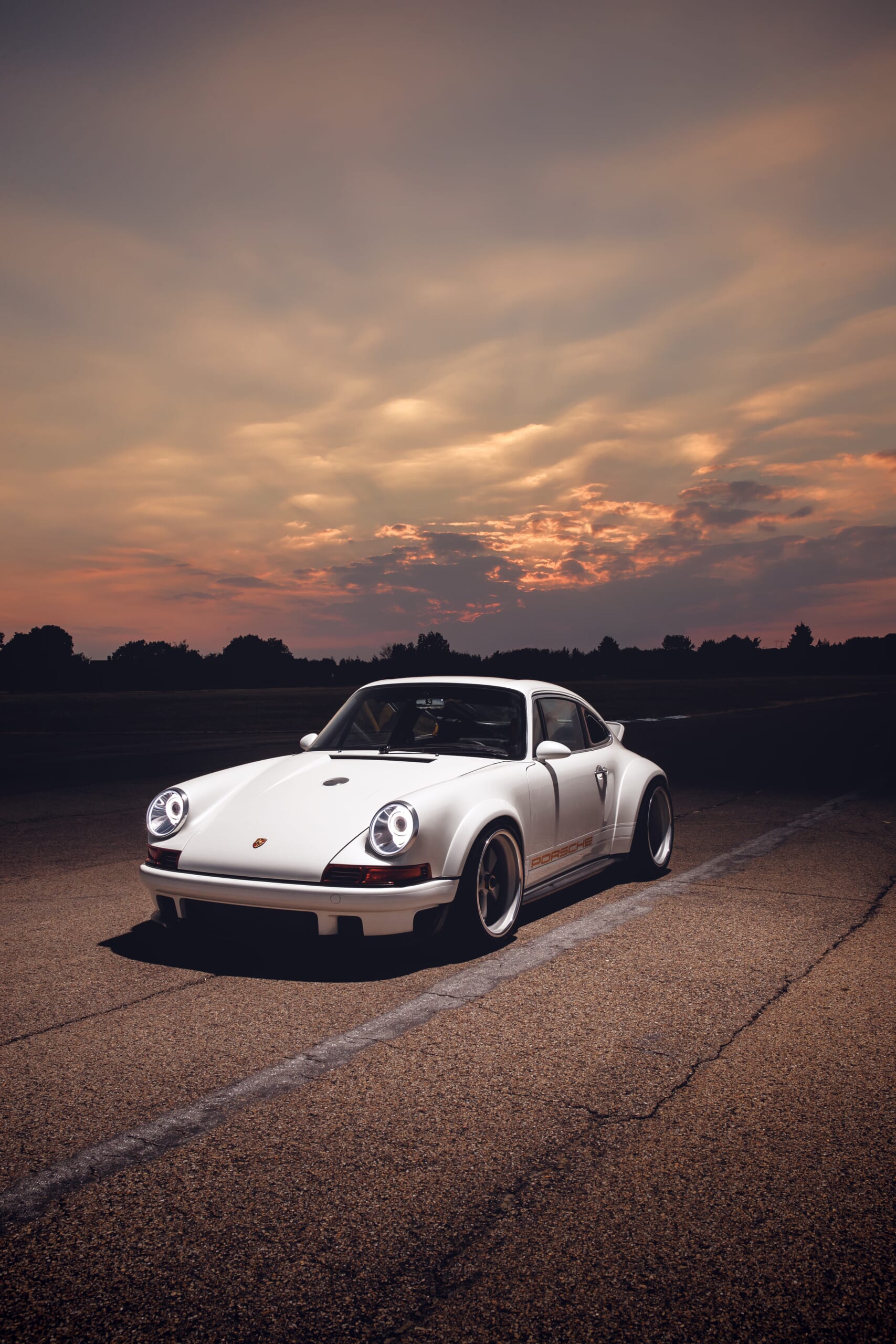 Singer recognizes that not everyone can jet over to Jolly Olde England for Goodwood, so Singer's ultimate 911 recreation will return to its native California next month for display at Monterey Car Week at the end of August.