This Custom Porsche 911 Targa Is Lavishly Customized With Rich Berluti Leather
Hell bent for leather.
The legendary Porsche 911 Targa, originally imagined by Ferdinand Porsche in 1963, has been decadently tricked out with custom interior by the coveted leather maker Berluti – an exclusive one-of-a-kind creation that fuses both automotive excellence and fine craftsmanship.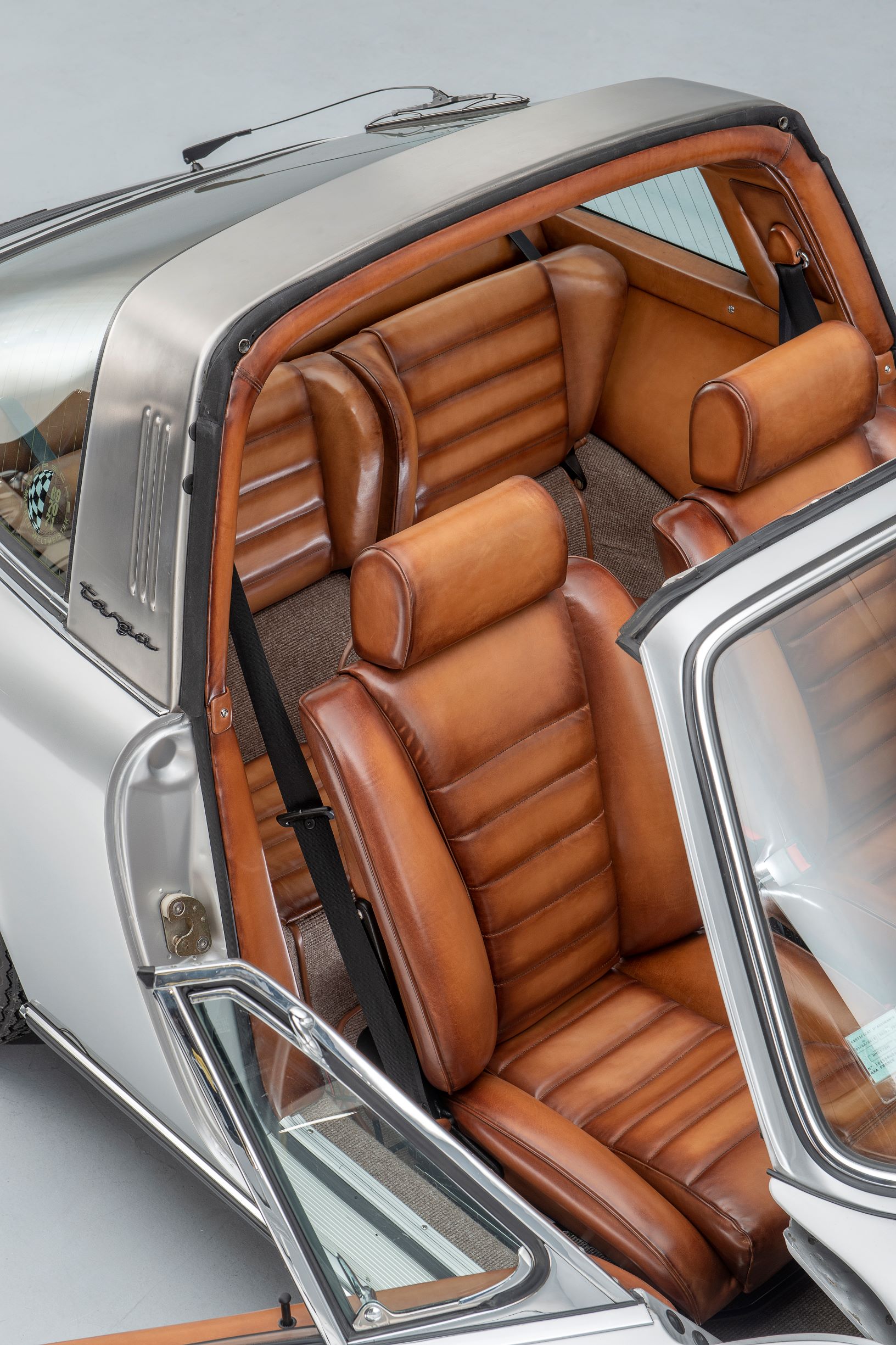 This is the first car ever to be fully customized in Berluti patinated leather, and designing this outrageously luxurious whip was no small feat. 
https://www.instagram.com/p/BwkOlfRgTJF
Nearly 500 hours of work and over 20 skins were required to upholster and emboss the features with Berluti's touch. The seats, door panels, dashboard, and headliner were upholstered in the house's signature Venezia leather in its classic cacao color with floor mats in bouclé wool. 
https://www.instagram.com/p/Bwci-Tpgam2
The dashboard and window switches as well as the seat and heating adjustment controls were coated and embossed, with hand-stitched leather-sheathed gear shift knobs. 
The overall design is underscored by the "Berluti Paris" signature on the glove compartment and the "B" monogram on the steering wheel.
https://www.instagram.com/p/BwhXCs4gqVi
The rear-engined roadster is a rare hardtop convertible configuration that has charmed the likes of "King of Cool" Steve McQueen, and is still a design reference today. 
Its distinguished features include a rear engine, left-hand ignition, central RPM gauge, fuel flap and front luggage compartment, driving full-bodied at slow speeds and furiously in acceleration. Clad in rich Berluti leather, this model becomes an exploration of design, car culture and high-end fashion.
https://www.instagram.com/p/BwcduZogr6s
And, as an added bonus for the lucky new owner, Berluti is tossing in what they consider essentials for a car enthusiast: their Jour-Off weekender bag and Saturnin driving shoes.
The coupe will be open for bidding online and exhibited in Sotheby's Paris through April 29 starting tomorrow with a reserve price of €140,000 (about $157,000).