The Legendary 240-MPH Porsche 917 Is Making an Unlikely Comeback
A newfangled version of the greatest Le Mans racer ever is on the way.
If Ford can revive the classic GT40 with the modern GT, then maybe we're due for a new version of the iconic Porsche race car that displaced Ford as the dominant marque at Le Mans.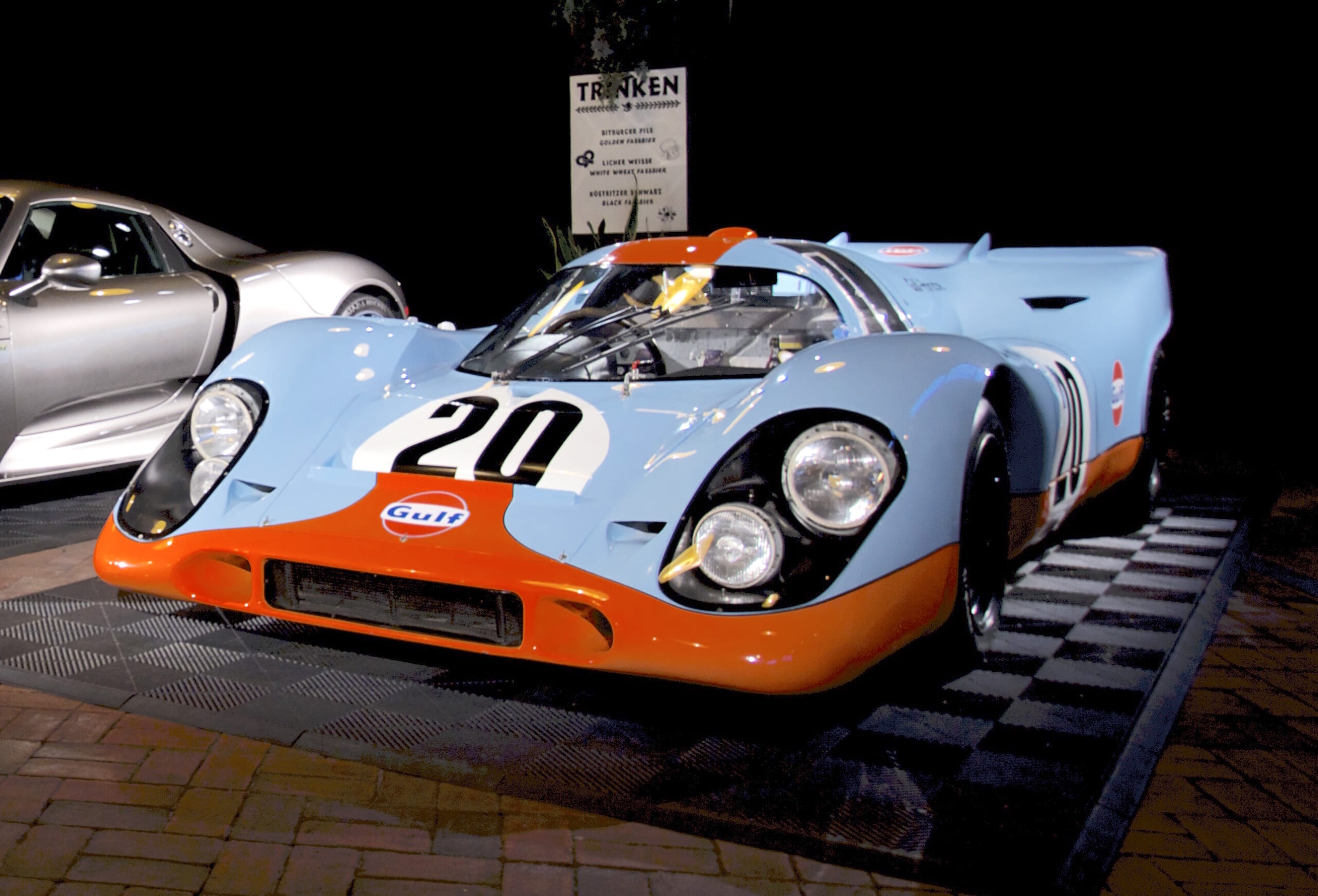 That is the aim of an ambitious group of British engineers and designers launching a crowd-funding campaign for a student-built reboot of the astonishing car that was the 240-mph centerpiece of Steve McQueen's racing film, Le Mans.
Project 917 Introduction from TheHiveBusiness on Vimeo.
" tml-embed-width="640″ tml-embed-height="360″ tml-render-layout="inline
"Our goal is to re-imagine the 917 and create a contemporary version," explains Project 917 founder Ian Howe.  "We want to inspire young talent to be involved in this challenge," he continued. 
Student engagement for the project is two-fold: first to employ student engineers and designers to produce the modern interpretation of the 917, and then to exhibit the resulting car in an effort to inspire rising students to undertake similarly ambitious efforts in car design and racing.
Designer Chris Beatty, who produced the Formula One concept Maxim highlighted previously, has also joined the team. His talents should ensure the final result will be aesthetically worthy of association with Porsche's mighty original 917.
As reference material, the Project 917 crew is studying the 917's original design drawings. And they also deem "essential" a shop manual on the car from Haynes, a publisher of how-to books for DIY mechanics that has diversified into fantasy repair manuals for the likes of the Space Shuttle and unattainable dream cars like the 917.
The Porsche 917, which won the 24 Hours of Le Mans in 1970 and '71, featured a 5.0-liter flat-12 cylinder engine created by combining two Porsche 911 flat-6 engines. 
Its victories and 240 mph top speed created a legend that the Project 917 group will find challenging to equal.