Porsche Cayman and Boxster Get Racy New Names
The turbo Cayman and Boxster will have a "718" moniker, after a 1950s Porsche race car. 
Seeking to rekindle some racing history and forge a link between its street-legal sports cars and its successful Le Mans sports car racing program, Porsche has decided to label forthcoming Boxster and Cayman replacements the "718 Boxster" and "718 Cayman."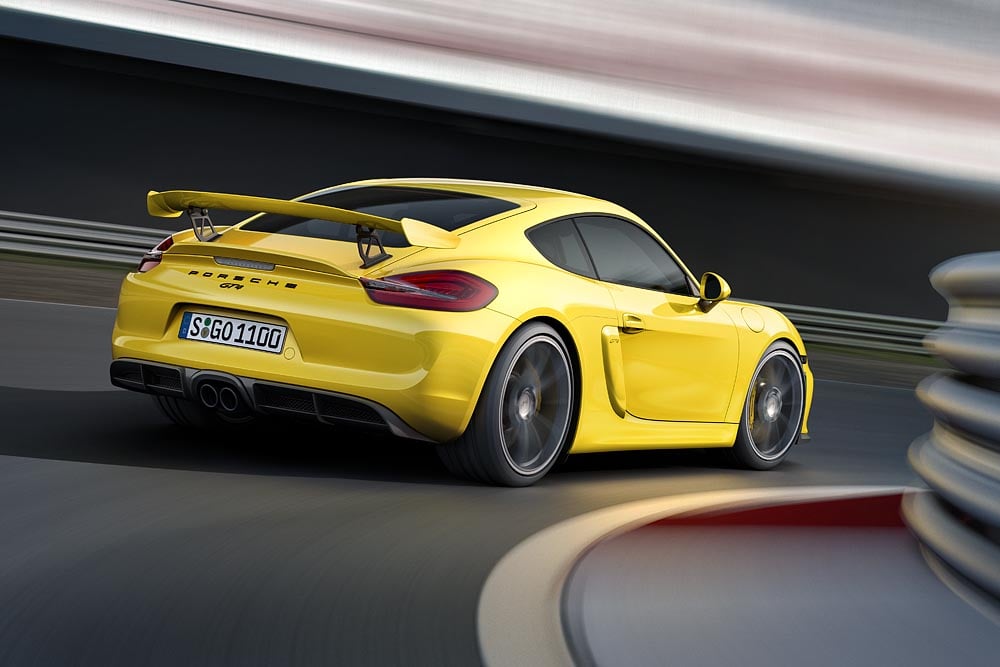 These new models will be powered by turbocharged four-cylinder engines rather than the six-cylinders used in today's versions. The pair of new cars, slated to arrive in 2016, will bear even more similarity than the outgoing duo, according to Porsche.
Porsche's earliest models were four-cylinder machines, and the 550 Spyder James Dean famously drove was a mid-engined four-cylinder Porsche. The later 914 was a less successful mid-engined four-cylinder effort. 
The new cars borrow their numeric designation from the 718 race car of 1957, and Porsche hopes buyers will connect the dots between these new 718s and its 919 LMP1 race car that won the 24 Hours of Le Mans in 2015.
Until now, Porsche has positioned the Cayman as the slightly more premium, and costly, car. But in 718 guise, the Cayman will now be a closed-roof base car, while the Boxster will be the drop-top upgrade, with a slightly higher price, as is currently the case with the company's 911 line.
We suspect that enthusiasts won't much care what either car is called, so long as they both continue to provide the most direct connection to Porsche's minimalist roots of any cars in its lineup.
For the latest car news, follow @MaximRides and Dan Carney on Twitter.
Photos by Porsche Cars, North America