Porsche Just Made History with the First-Ever Mid-Engine 911
We've been waiting for this since 1964.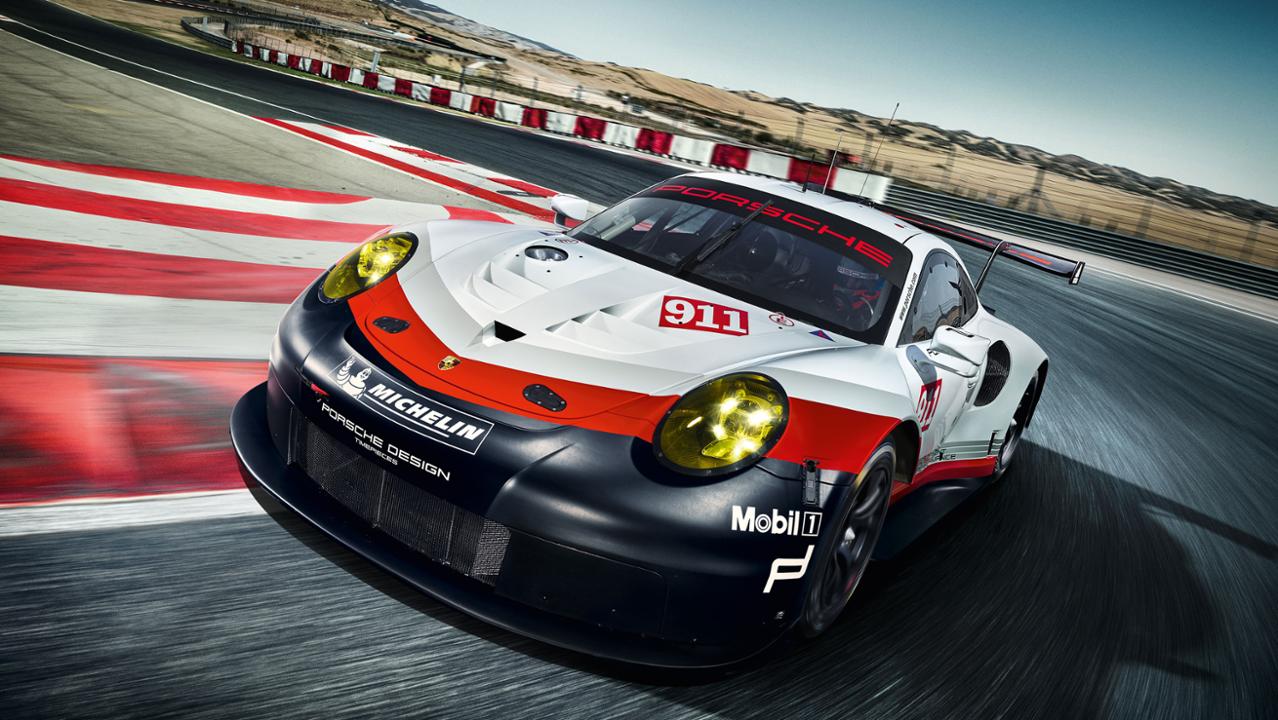 Actor/racer Patrick Dempsey helped Porsche roll out its hotly anticipated mid-engine evolution of the classic 911 model at the Los Angeles Auto Show when he climbed behind the wheel of the company's 2017 911 RSR race car for the 24 Hours of LeMans.
Fans know that the 911 has its engine all the way in the back, behind the rear wheels, just like the original Volkswagen Beetle, which shares its design roots with Porsche. 
That worked pretty well when the 911 was introduced in 1964 with a 2.0-liter engine producing 130 horsepower, but the shortcomings of the layout become insurmountable with a 510-horsepower 4.0-liter engine.
" tml-embed-width="640″ tml-embed-height="360″ tml-render-layout="inline
There are a couple reasons the change is needed for racing, and why enthusiasts are hoping for a chance to buy a street 911 with the RSR's mid-engine configuration.
The first is that in its traditional spot cantilevered out behind the rear wheels, the engine's mass makes the car harder to turn, and the leverage that location provides against the rear suspension makes it harder to control its up-and-down motion over bumps.
Porsche's mid-engine Boxster and Cayman models exhibit the quicker reflexes and better balance when changing direction that the mid-engine layout provides. Even though they are lower in Porsche's pecking order, those cars have better handling in the twisties.
The other issue, which is critically important on the race track, is that the space beneath the car directly behind the rear wheels is where race cars use a diffuser to increase aerodynamic downforce for better grip going around high-speed corners.
The diffuser is like a hollow wedge under the rear of the car, creating a vacuum between the car and the ground. But it sits right where the engine is in a rear-engined car.
By moving the engine to the middle, ahead of the rear axle, the 911 RSR not only improves its balance, it also gains the ability to more fully exploit the benefit of a diffuser to boost the car's cornering grip.
"While retaining the typical 911 design, this is the biggest evolution by now in the history of our top GT model," said Frank-Steffen Walliser, head of Porsche motorsport.
The 911 RSR will debut on track at the 24 Hours of Daytona in January. Hopefully success on track will lead to a special edition street model available to drivers other than the team's professional racers and Dr. McDreamy.