The 550-HP Porsche Panamera Sport Turismo Is Here To Save The Wagon
Forget the SUVs—this is the way to have practical Porsche.
Porsche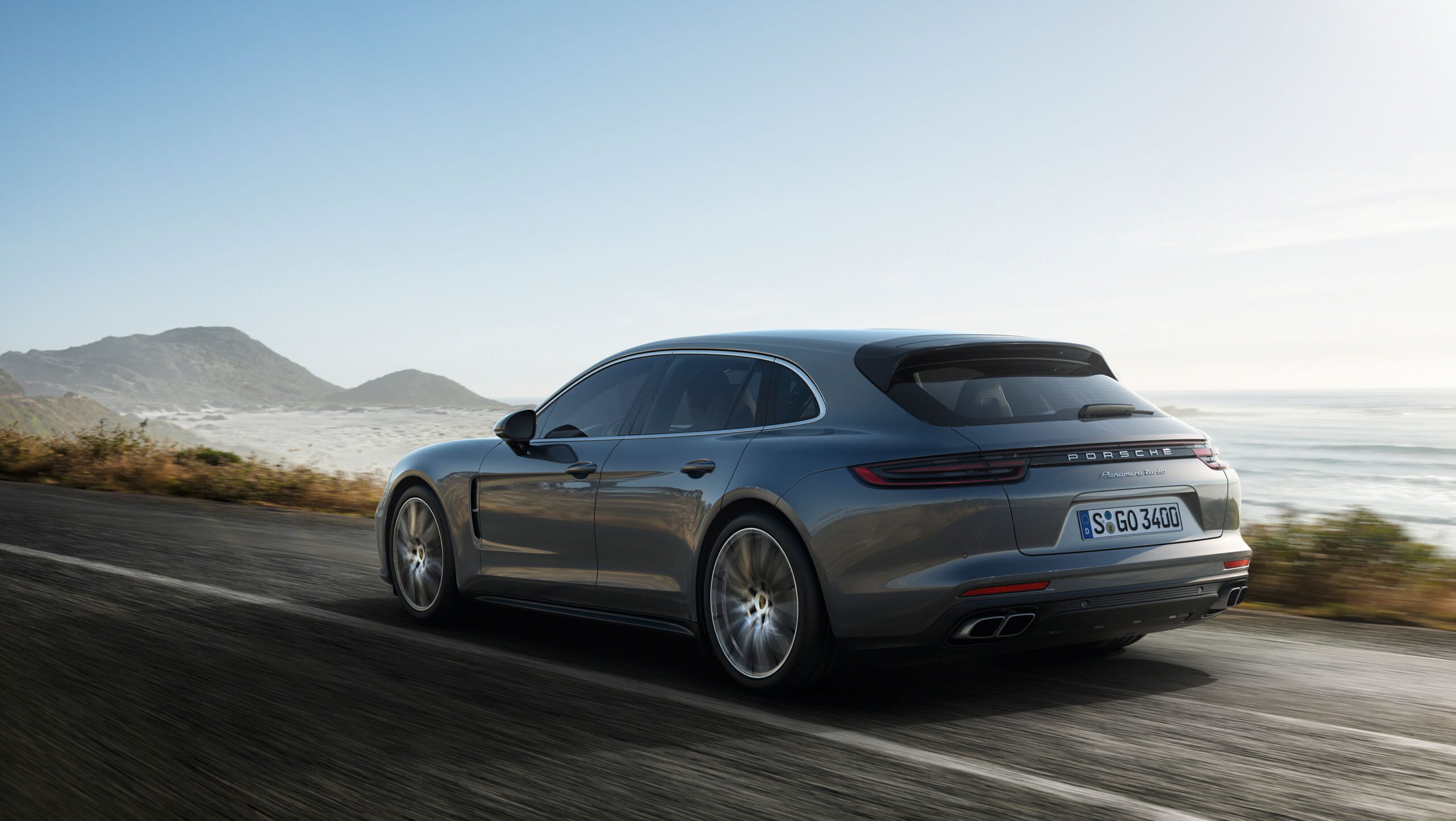 Porsche's second-generation Panamera luxury hatchback has added to its aesthetic and practical advances over the bloated-looking original model with the introduction of a station wagon body that breaks new ground in the fusion of 550-horsepower worth of speed with cargo-hauling utility.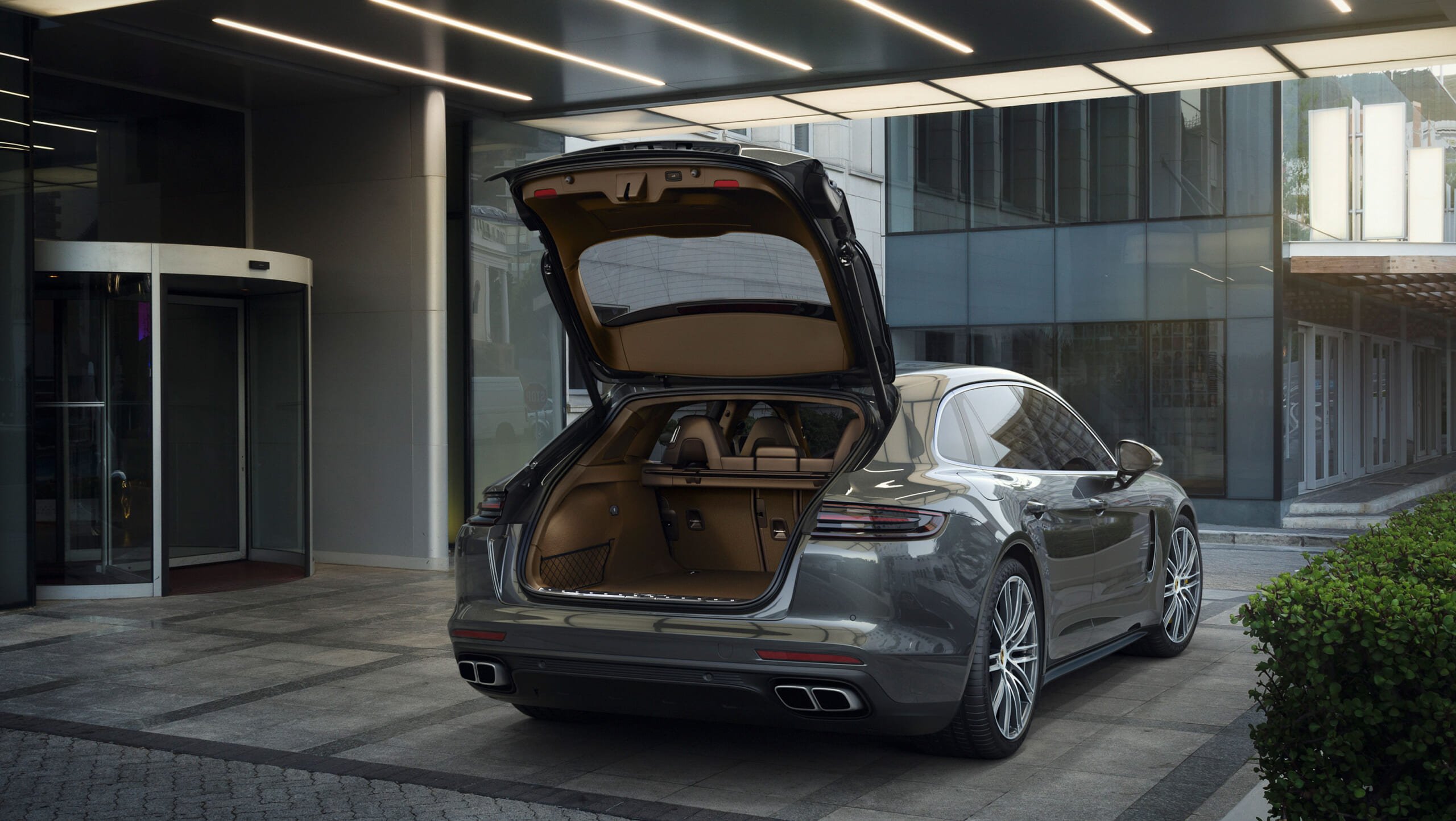 The Panamera Sport Turismo is more than just the gaping maw of its cargo bay, however. The car's sheetmetal is entirely unique starting behind the front doors. And this Panamera comes with a three-across rear seat, for five-passenger seating rather than the regular car's four.
In anticipation of the Sport Turismo's elevated autobahn speeds, there is an active spoiler on the roof that moves into place as needed to provide stability and also to quell buffeting when the sunroof is open. It can provide as much as 110 pounds of downforce on the rear axle for added traction at speed.
Normally, the spoiler deploys at 105 mph, lifting just 1 degree to tweak the airflow. When driving in Sport or Sport Plus mode, the activation threshold drops to 56 mph. And when the panoramic sunroof is open, the spoiler stands up to a steep 26 degrees at speeds over 56 mph to reduce wind noise. 
U.S. availability and pricing hasn't been announced, but the Panamera Sport Turismo will hit European dealers in October, with prices starting at $103,000.