Here's Your First Look at Porsche's 2020 911 Coupe
It's the fastest and most technologically advanced 911 ever.
Credit: Porsche
Emphasizing performance and tradition, Porsche has unveiled its striking new 2020 911, and the new edition of the classic sports car is bringing the 55-year old model into the future.
The mostly-aluminum body on the new 911 revisits the familiar, iconic style with some minor changes like a 45 mm widening of the front end, a wall to wall LED lightbar on the rear, a wider variable position rear spoiler and pop-out electric door handles, similar to the ones on the Tesla S.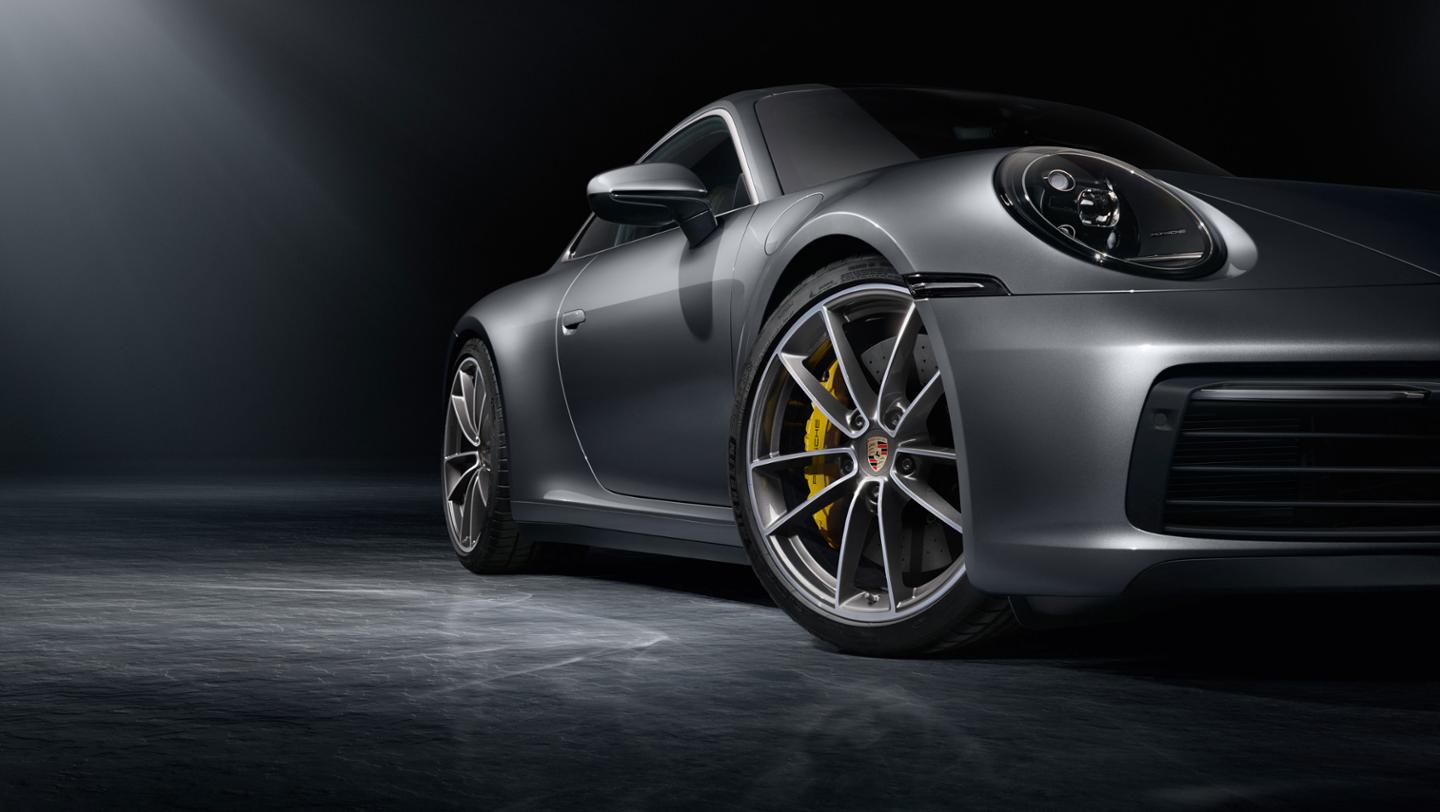 Under the hood, Porsche is running the 911 Carrera S with the twin-turbo flat six cylinder engine and an eight-speed double clutch transmission. 
This configuration blesses the 911 with 450 horsepower and a 0- 60 in the mid three second range. That's 30 horsepower more, and almost half a second faster than previous models.
The interior is no less luxurious than previous models but the 2020 edition will include a huge and bright 10.9 HUD and a rejiggering of controls for easier access to the most important toggles.
Functionally, Porsche is boasting new innovations like a wet mode for better traction in rainy conditions, an actively connected system that'll display "swarm data" of your surroundings and an optional Night Vision Assist mode that'll leverage thermal imaging.
Porsche has upgrade the 911 in almost every category, from speed to tech to safety. If this is the way the company is trending, in tandem with Porsche turning the the experimental Mission-E into the production Taycan – the future can't come soon enough.