The World's Oldest Porsche Could Fetch $20 Million at Auction
The historic Type 64 is about to become the most expensive Porsche ever sold.
RM Sotheby's
"Without the Type 64, there would be no Porsche 356, no 550, no 911."
That statement from RM Sotheby's aptly describes just how significant the above vehicle is in the history of the lauded German automaker. Dating back to 1939, the Type 64 is believed to be the world's oldest-surviving Porsche. 
The company's founder, Ferdinand Porsche, based the historic vehicle on the KdF Wagen—which would ultimately become the Volkswagen Beetle—but streamlined its lines with lightweight aluminum panels and alloy wheel covers.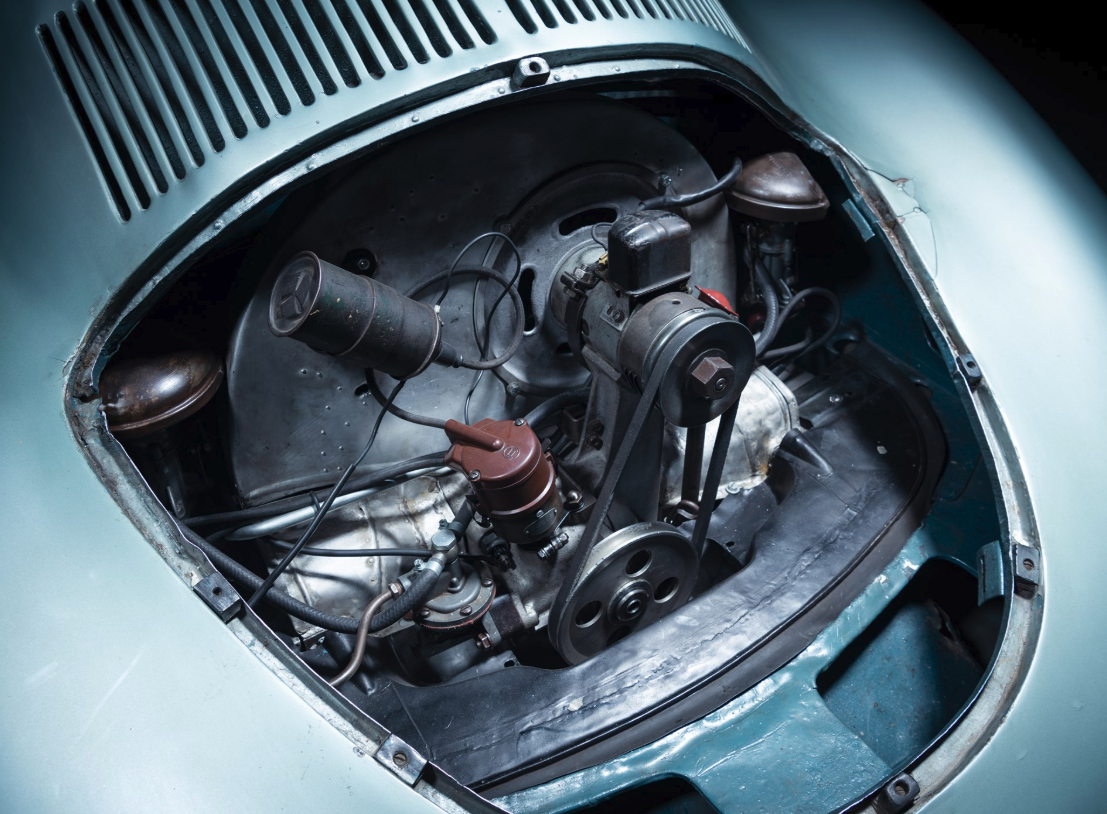 It was designed to compete in a 1,500-kilometer race from Berlin to Rome, so the engine was upgraded to a flat-four that produced—get ready—32 horsepower. But after Nazi Germany invaded Poland in September of 1939, the project and race were cancelled. 
Ferdinand's son, Ferry, then took it upon himself to build two more examples of the Type 64. 
Road and Track has more details here: 
Chassis #2 was completed in December, 1939, and chassis #3 was finished the following June.

Type 64 #3 actually used the bones of the first car, which was crashed by the managing director of Volkswagen. While Type 64 #2 didn't survive the war, chassis #3 did, and was retained by the Porsche family when they relocated to Austria.

Ferry Porsche put the company name on the front of the Type 64, registered it in 1946, and had Battista "Pinin" Farina—who later founded design house Pininfarina—restore it in 1947.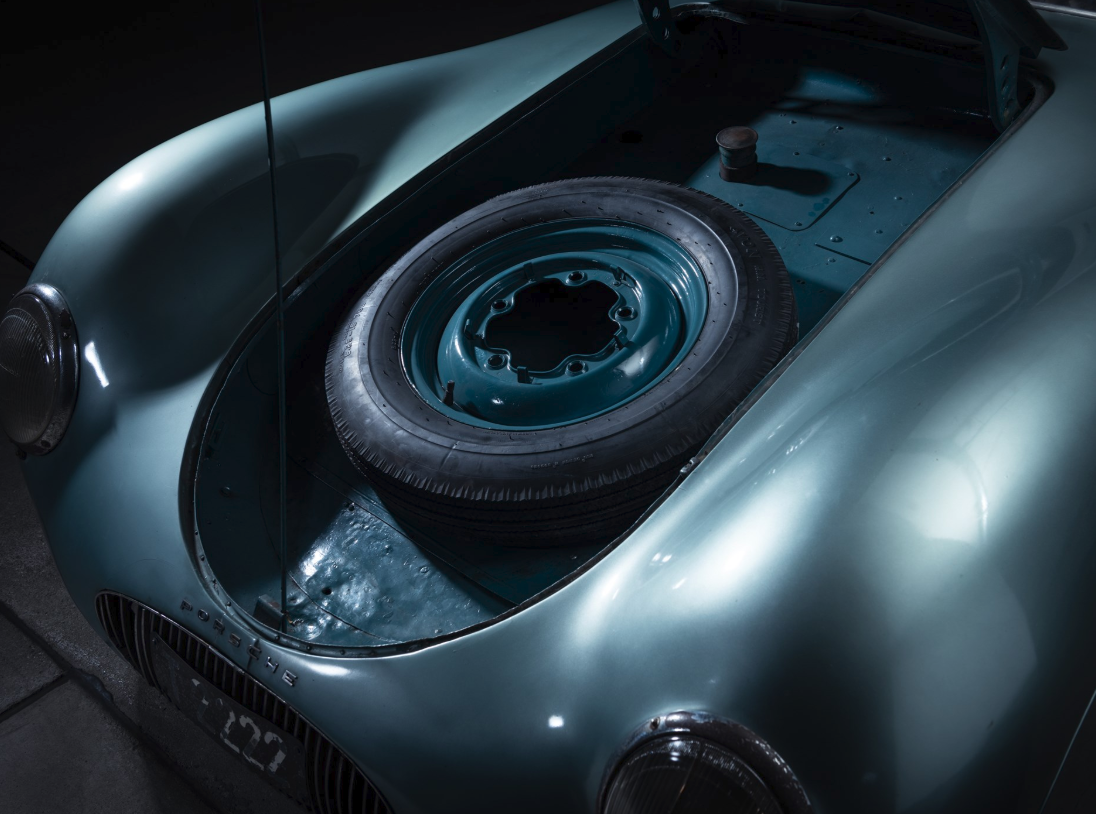 The Type 64's rich history doesn't stop there. It was present during the 1948 debut of Porsche's first production model, the 356, in Austria, and went on to be raced by legendary driver Otto Mathe throughout the early '50s.
Sotheby's is auctioning off the Type 64 #3 this August in Monterey, where it's expected to fetch at least $20 million and become the most expensive Porsche ever sold. 
As an added bonus, whoever ponies up the cash is guaranteed a front row seat at every Porsche event worldwide. 
Not to mention, the Type 64 will probably secure a spot on this list of the top 10 most expensive cars ever sold at auction.  
Interested in placing your bid? Check out the full listing here.