Porsche Unveils the 2020 911 Cabriolet
The fastest 911 ever gets the topless treatment.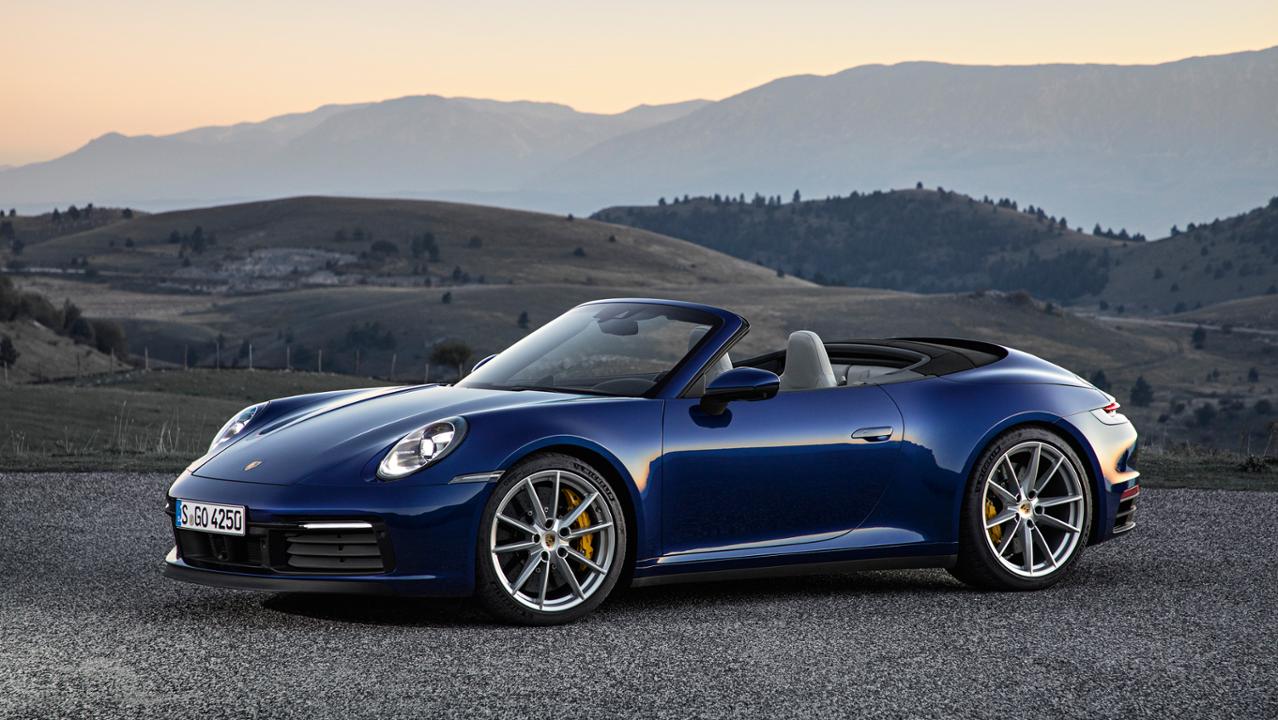 Six weeks ago, Porsche hit the automotive world with the fastest and most technologically advanced 911 ever. Now the sporty German coupe is going topless. 
The 2020 Porsche 911 Cabriolet comes in the Carrera S designation with rear-wheel drive and a quicker Carrera 4S designation with all-wheel drive. Like the newly widened hardtop 911, both have an eight-speed double clutch transmission powered by a 3.0-liter twin-turbo flat-six that produces 443 horsepower.
The Carrera 4S is lighting fast with a zero to 60 mph of 3.4 seconds with the optional Sport Chrono upgrade. The Carrera S isn't far behind at 3.7 seconds with the same package.
Road and Track has further details on what else is new: 
PASM Sport suspension is offered for the first time in a 911 Cab, and it brings with it a 10mm ride-height drop, plus stiffer springs and sway bars. Porsche never offered this setup on 911 Cabriolets before since they're not as rigid as coupes.

The top can now open and close in 12 seconds at speeds of up to 31 mph, which is much quicker than the 30 seconds it took the previous 911.

Aside from the front and rear sections, the entire outer body is made from lightweight aluminum. The focal point of the luxurious interior is a brand new 10.9-inch HUD that Porsche says "can be operated quickly and without causing distraction."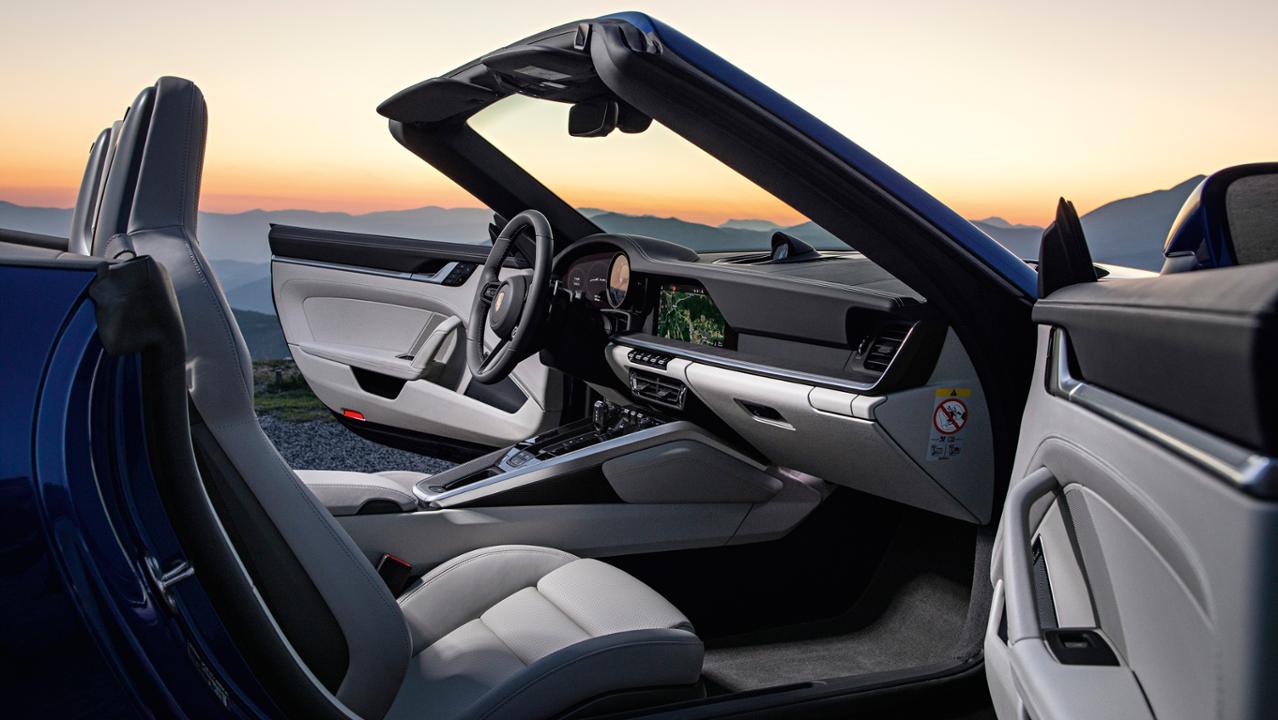 The Carrera S Cabriolet starts at $126,100. For the 4S, you'll have to pay an extra $7,300. 
Visit Porsche's website for further details.