Conquer the World in This 21st Century Viking Ship
No ocean's too big for this explorer yacht.
Aside from wearing those cool, horned helmets, sporting badass beards, and doing all that plundering, vikings had an epic sense of adventure and exploration. Between sailing and rowing, they could go anywhere the oceans led them.

Project Norse was conceived with that same sense of wanderlust. It's a collaboration between Oliver Stacey Design and the naval architects at BMT Nigel Gee, inspired by great viking longboats of centuries past.
With three identical sheets to catch the wind, this 262-foot sail-assisted hybrid yacht can literally traverse the globe from pole to pole, storing energy to power its diesel-electric motors along the way.

To further the sense of exploration, its flat keel and shallow draft offer it access to waters way too shallow for other ships of its size. An extensive tender garage hides an array of support adventure vehicles, including tenders, ATVs, submarines and snow mobiles. Heck, it even sports a gantry strong enough to launch and recover seaplanes up to 39 feet in wingspan.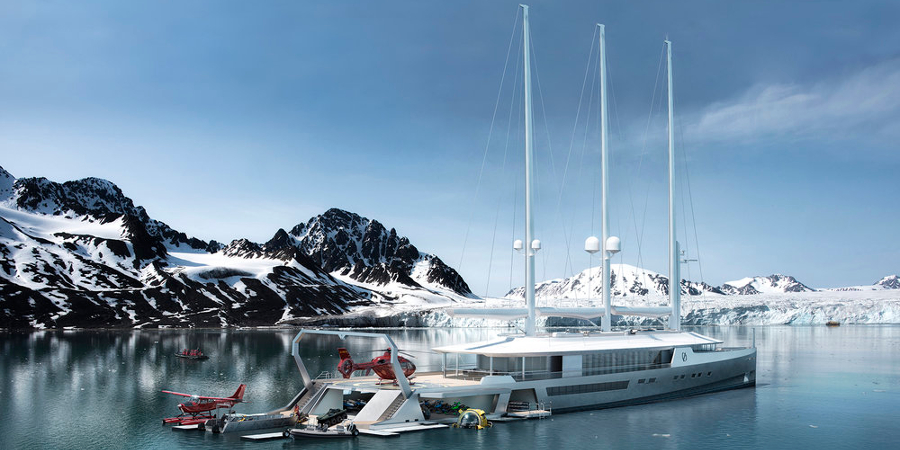 Bottom line: If you truly want to explore earth the way the vikings did—except maybe with a more fashionable hat, slightly less plundering and way more toys—man, this is the yacht for you.