The Original 'Rambo Lambo' Super SUV Can Now Be Yours
This hulking Lamborghini is an absolute beast.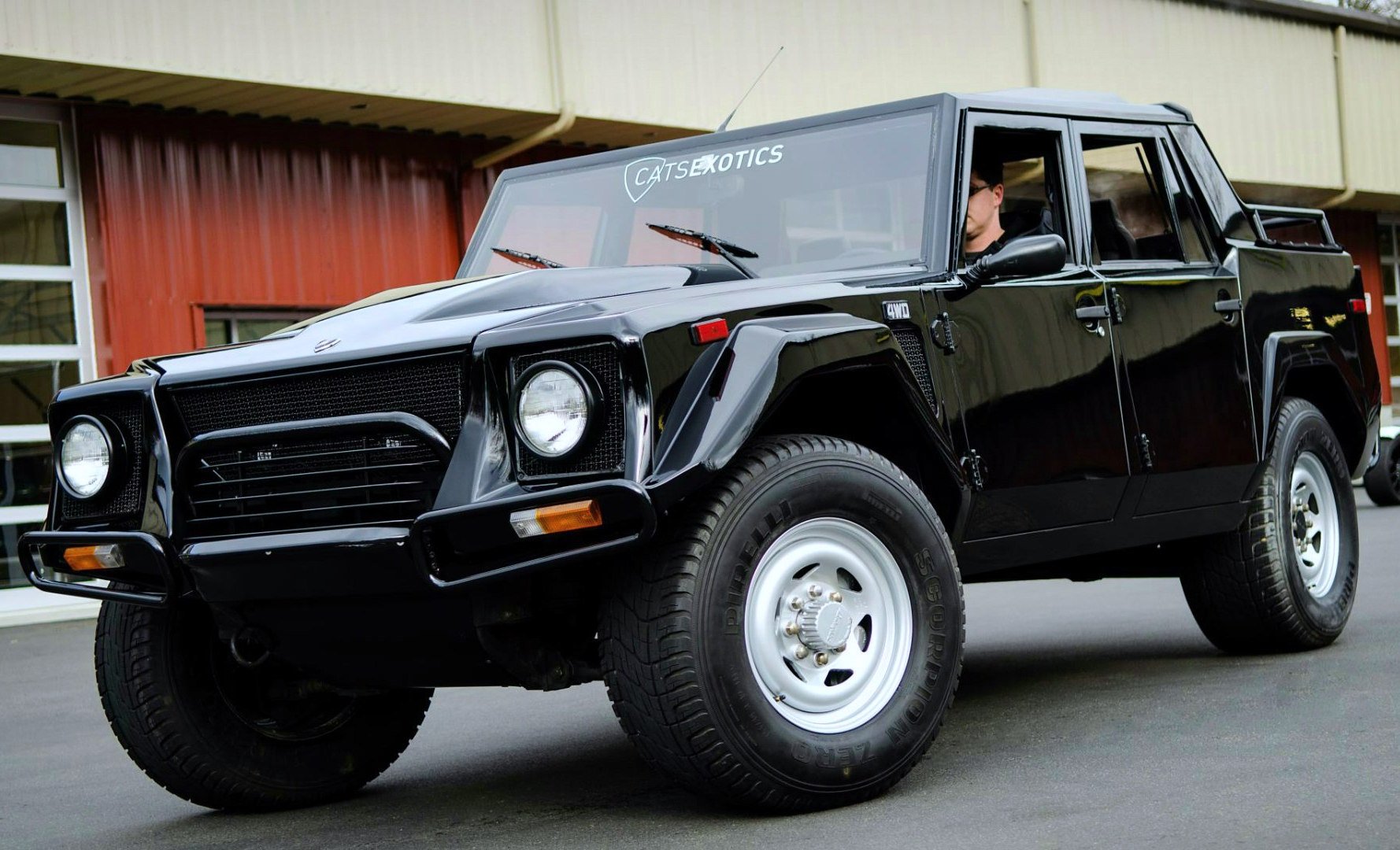 These days the likes of Bentley, Jaguar and Maserati are rolling out SUVs in a bid to replicate the success of Porsche's Cayenne, which proved that buyers desired an SUV as quick and capable as a sports car.
Lamborghini came up with it first however way back in 1986 with the perfectly ridiculous LM002. Now known as the "Rambo Lambo" and highly prized by collectors.
328 were produced in all from 1986–1993, and one of them is now being offered for sale by Cats Exotics of Lynnwood, WA. 
It's a beautifully restored 1990 "America" model – oe of only 48 so designated – in badass black on black with Lambo's supercar car-derived V12 engine and the original custom Pirelli Scorpion tires, and Cats calls it the nicest LM002 in the entire country.
Like the Mercedes-Benz G-Wagen, but much more menacing, the LM002 was originally built as a military vehicle appealing to oil-rich countries like Saudi Arabia and Libya. In civilian guise it suffered from more or less the worst mileage on Earth.
In 2018 Lamborghini is set to release it's long-awaited successor to the LM002, dubbed the Urus. It'll probably get triple the mileage – and be half as much fun…
H/T: Inside Hook