A Rear-Drive Lamborghini Huracán Spyder Is a Recipe for Evil Fun
Time for some burnouts.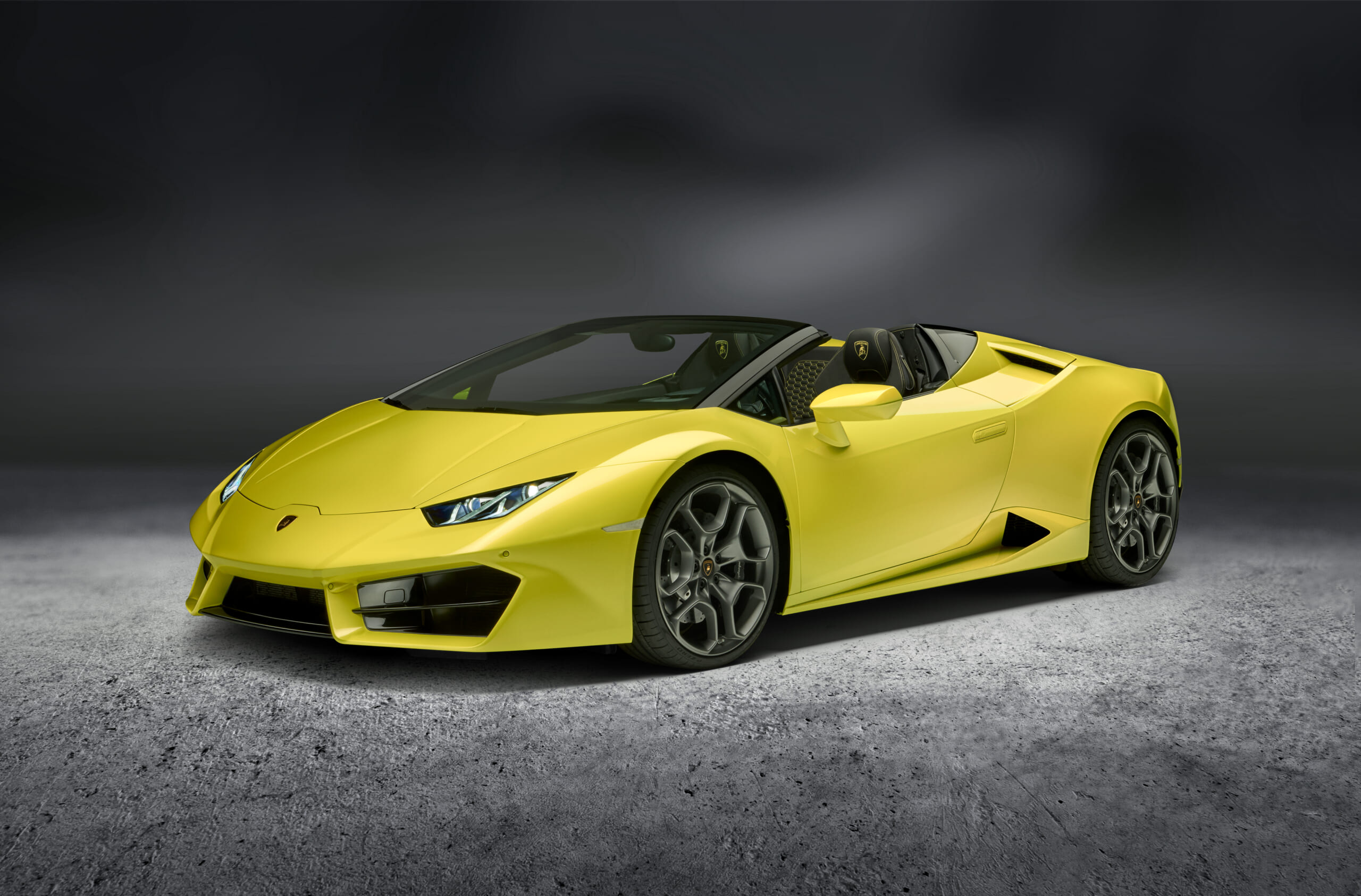 One potential shortcoming of the fantastic all-wheel drive Lamborghini Huracan Spyder we drove earlier this year was the inability to use its 580-horsepower 5.2-liter V10 engine to vaporize the rear tires in dramatic fashion worthy of such an ostentatiously eye-catching ride.
Fortunately, Lambo addressed the matter at this week's Los Angeles Auto Show, with the introduction of a rear-wheel drive Huracan Spyder. A rear-drive coupe was already available, but now the Spyder's drop top will permit smoke from the car's Pirelli PZero rear tires to engulf the driver and passenger.
When the driver isn't purposely doing burnouts, the rear-drive Huracan Spyder can achieve 60 mph in less than 3.5 seconds, and has a top speed of 198 mph.
This newest entry in the Huracan family can be distinguished by revised front and rear fascias, with enlarged front cool air intakes 
"The rear-wheel drive Spyder enlarges the Huracan family's core product range," says Automobili Lamborghini chairman and CEO Stefano Domenicali. "It offers the lifestyle appeal of open-air motoring with the pure thrill of rear-wheel drive engineering." 
The rear-drive Spyder will hit dealers in January, priced between the $199,800 entry-level rear-drive coupe and the $238,500 all-wheel drive coupe.