This Restored Porsche Carrera GT Is An Instant Classic
The 200 mph-plus supercar got special treatment from Porsche engineers.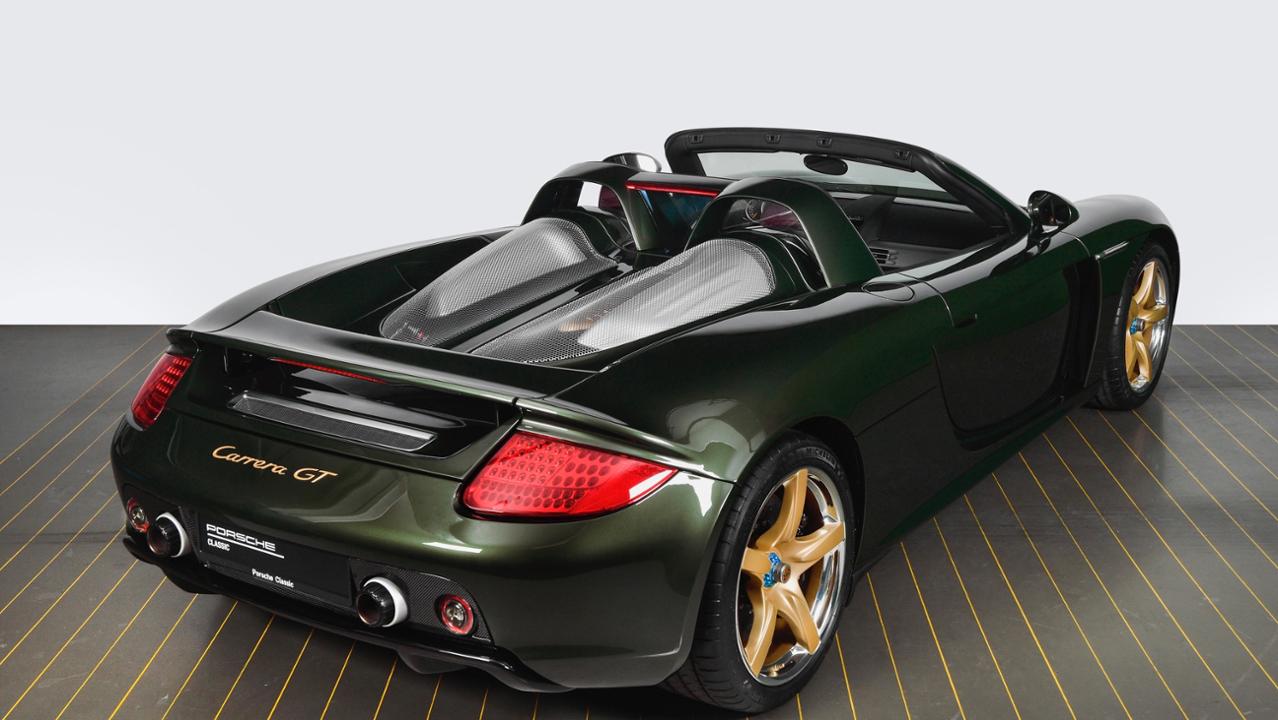 Porsche
The Porsche Carrera GT is already a rarity, but this "recommissioned" one-off is unlike any of the 1,269 models ever produced. 
An unnamed buyer wanted a "complete, custom reconstruction" of the storied German supercar, so they sent it back to the factory in Stuttgart and let Porsche engineers work their magic. 
First up were its guts. The 612-horsepower, 5.7-liter V10, six speed transmission and F1-derived chassis underwent a complete overhaul. 
Next the team spent 350 hours sanding and re-coating all carbon fiber components before giving it an understated "Oak Green Metallica" paint coat—a color that appeared in the '70s but has never been applied to a Carrera GT. 
Just like the iconic roadster's instantly recognizable silhouette, its wheels are real eye-catchers. Instead of polishing the rims to restoration, which would decrease structural integrity, detailers overlaid silver lacquered with a high-gloss protective coating to achieve a shiny chrome look. 
The gold-painted five-spoke star surrounds a blue-and-silver central wheel lock bearing the Porsche emblem. 
It'd look great in a garage or on city streets, but this one-of-a-kind Carrera GT's true home is at a race track doing 200-plus mph.