This Customized Confederate Hellcat Is The Very Definition of Badass
Simply stunning.
Most people don't buy an exclusive, awesome-looking, hand-built $50,000 sculpture like a Confederate Hellcat and then start modifying the thing. But this Hellcat's owner made some unintended modifications during a crash and decided that rather than put it back the way it was, to have Revival Cycles make this Hellcat even more unique.
The challenge for Revival was the fact that it would be hard to modify a Hellcat's stunning looks without making it look worse instead of better, or at least, different in a good way. "The Confederate Hellcat (and all Confederates for that matter) have a very distinct visual design ethos and it isn't exactly an empty canvas that will easily accept changes," notes Revival's web site.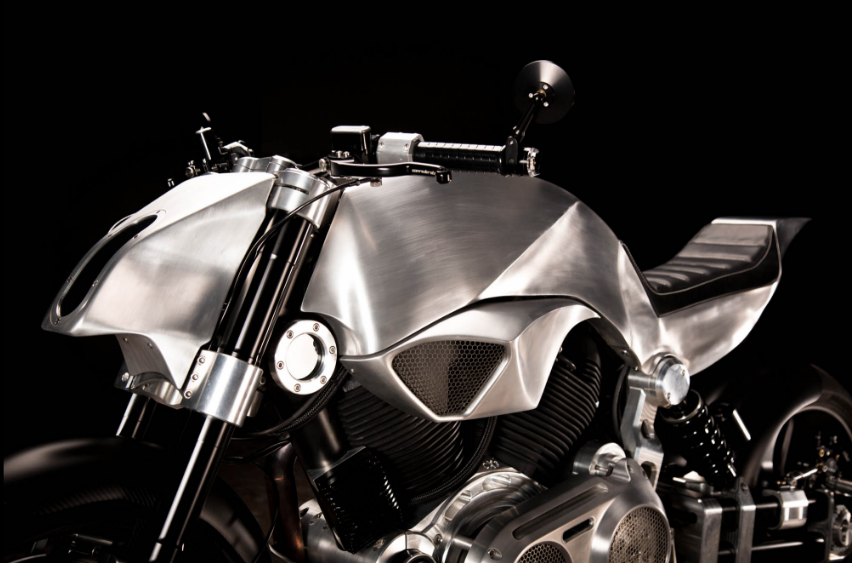 Nevertheless, Revival founder Alan Stulberg thought that it could be done by reinforcing the Hellcat's mechanistic design with still more bare metal. That meant hand-forming metal bodywork to lend an even stronger streamlined art deco vibe.
Revival also installed its own handlebars, controls and cool bar-end turn signals.
"Revival Cycles considers this to be their most challenging design yet and couldn't be happier with how it turned out," concludes the company's web site. We'd agree that they surely followed the only path to a successful revision of Confederate's stunning original design.