This Immaculate '66 Shelby GT350 Is the Perfect New Classic Mustang
It combines old-school muscle with modern engineering.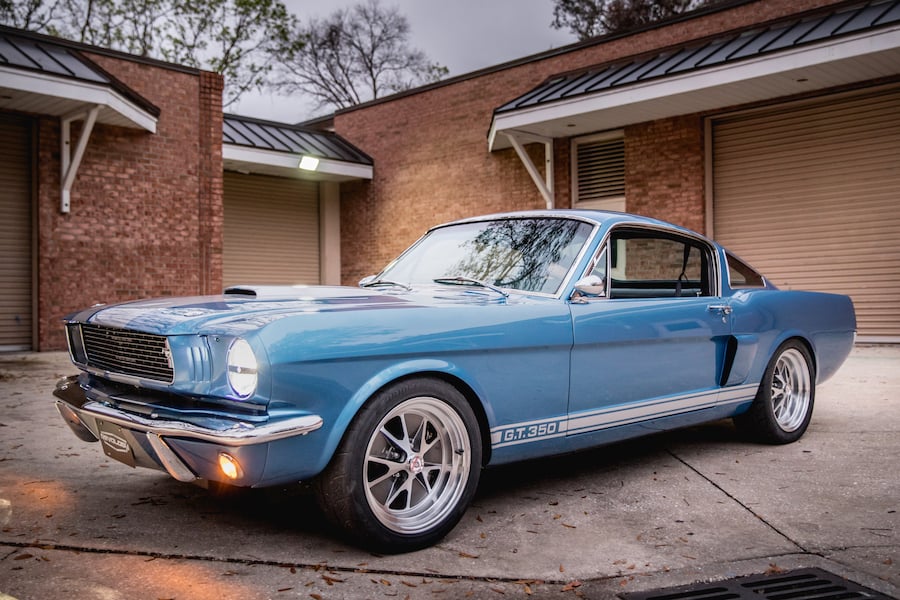 Everyone loves the idea of driving a classic car like a 1966 Shelby GT350, but the reality is that such cars are obsolete antiques that are hard for today's drivers to live with.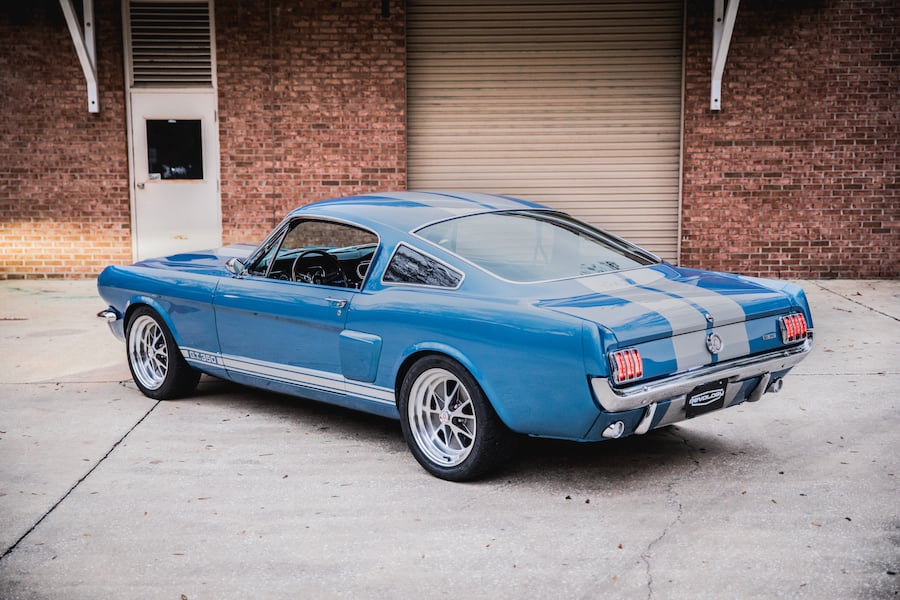 A solution is a new classic-bodied Mustang from Revology Cars, the Florida-based company building brand new Mustangs with modern drivetrains, suspension, brakes and amenities like an in-dash infotainment display that is clothed in factory-fresh 1966 Mustang-replica sheetmetal.
Revology's Mustang recreations are so authentic that they are licensed by Shelby American, Inc. to use the company's name on cars like this Sapphire Blue 1966 Shelby GT350.
With that permission comes a requirement to adhere to authentic appearance, so when customers ask for even subtle variations, special permission is required. So while we might think this Shelby's dual center racing stripes look totally period-correct, Shelby aficionados recognize that its slick Silver Frost stripes are a customized color choice that never left the Shelby factory back in the day.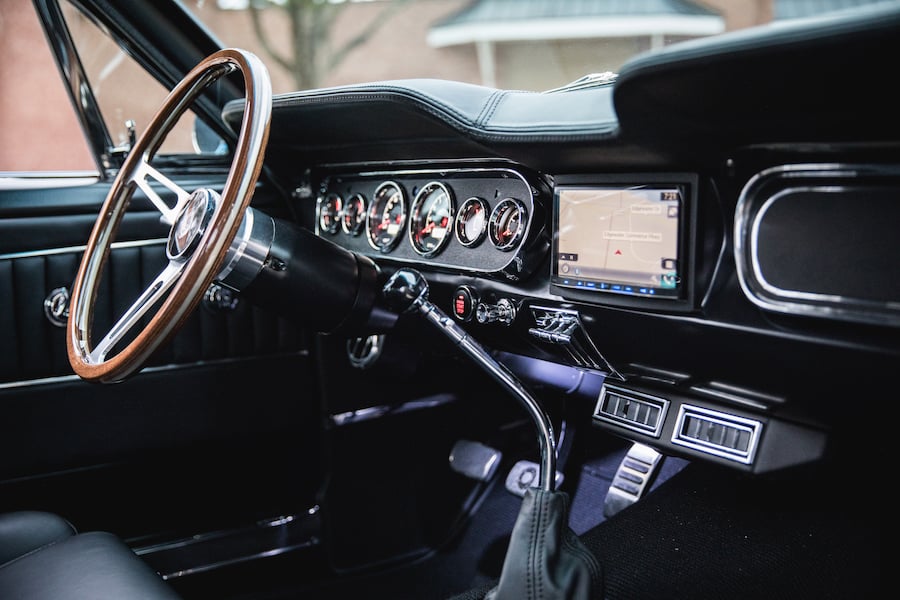 "In our opinion, it looks great and so natural that it could easily have been a factory combination back in the 1960s," remarks Revology, and we agree completely.
But the stripes aren't the only variation from orthodoxy. Those cast aluminum wheels are the modern 17-inch version of the 14-inch styled steel wheels that were optional on '66 Mustangs. But Shelby never used them on the GT350, so they seem right to casual fan, but fanatics know that Shelbys never rolled on Mustang wheels. At least, not until now.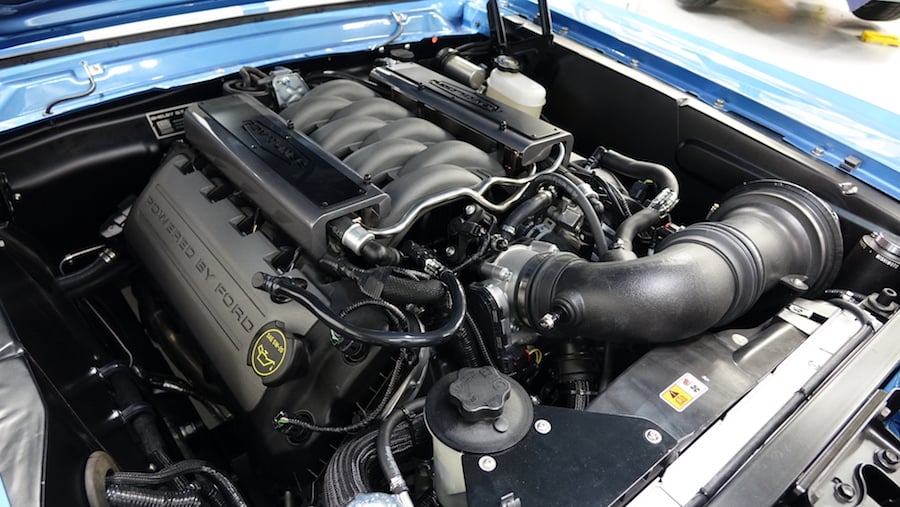 If the cosmetic differences are subtle, Revology's changes beneath the skin are wholesale. Check out the 435-horsepower Ford 5.0-liter double-overhead cam "Coyote" V8 engine that sits beneath the classic pony car hood in place of the original 289 cubic-inch pushrod small block V8 that made little more than half as much net power.
The transmission is the same 5-speed Tremec manual gearbox so familiar to fans of the latter-day Fox body Mustang, as is the rack and pinion power steering and three-link coil spring rear suspension that replaces the old car's obsolete Conestoga wagon-style leaf springs in the back.
The optional in-dash infotainment display system features an external amplifier and subwoofer in a custom enclosure, and the premium leather seating and interior surfaces with 100 percent wool German square weave carpeting are more lavish than anything Shelby's crew delivered in the swinging sixties. 
This blue beauty is headed to its new owner in Ohio, but Revology will happily build one customized to your tastes, with a starting price of $189,000.