The 1,000-HP Camaro 'G-Code' Is a Supercharged Beast That We Can't Stop Staring At
Pure muscle.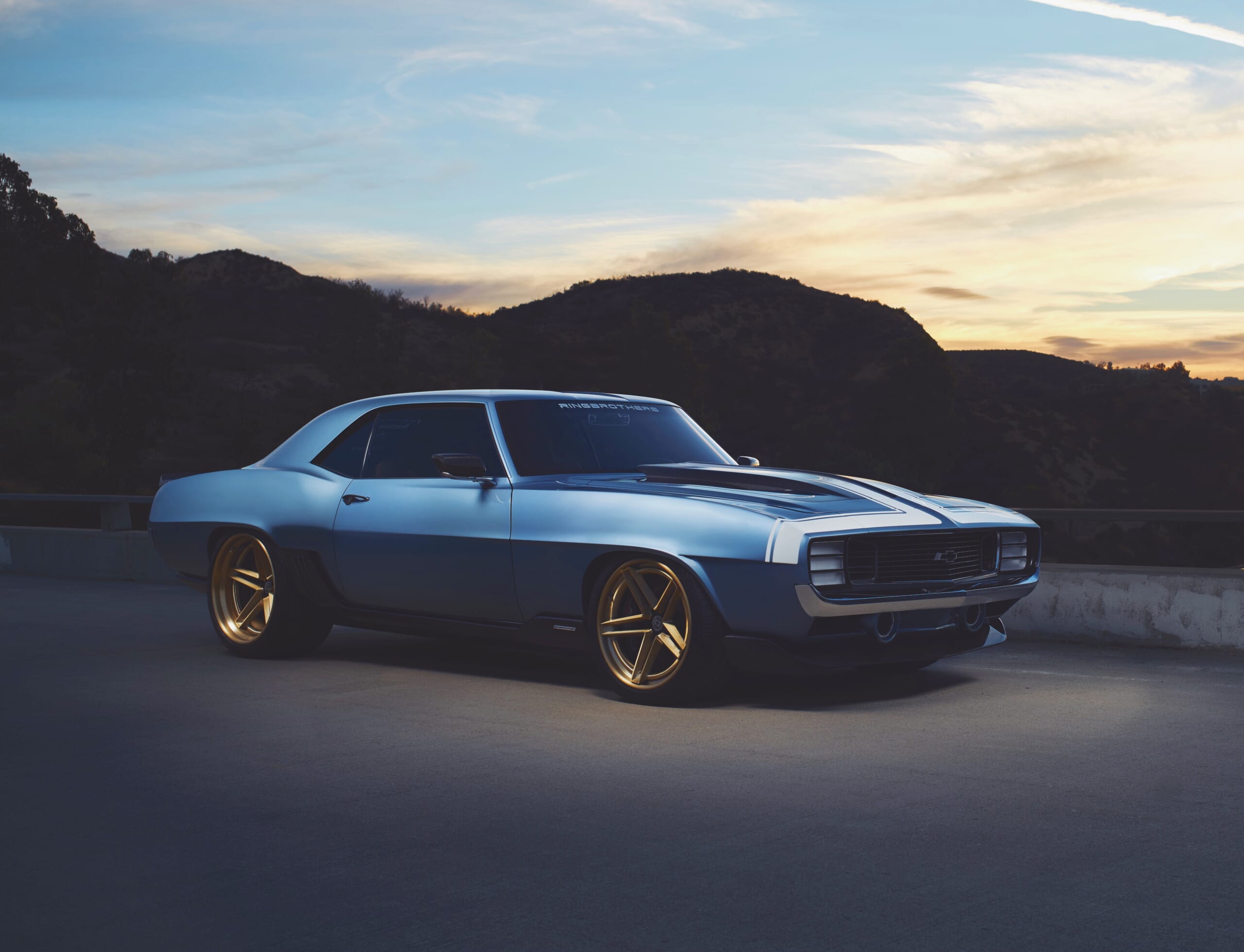 Mike and Jim Ring know how to build desirable customs (like this crazy Winnebago!), so when Don Atkinson decided it was time for the 1969 Camaro RS he'd always wanted, he went to Ring Brothers to make it unique. The result is "G-Code," a truly personalized take on the popular '69 Camaro.
The build uses a LS3 small block V8 that is punched out to 416 cubic inches. The Whipple supercharger pumps up the power to nearly 1,000 hp. The engine drives through a Tremec six-speed manual transmission for proper driver enjoyment. 
"G-Code's" hood is as special as the engine beneath it, because it is a custom part made of hand-laid carbon fiber. Same deal for the LED taillights; they're custom made just for this car.
Aiding and abetting the drivetrain is a Detroit Speed aftermarket suspension setup with AFCO shocks absorbers and massive Baer Brakes six-piston calipers and 15-inch front, 14-inch rear rotors. 
Those are HRE Performance Wheels (19s in front, 20s out back) whose design was inspired by the Camaro IROC-Z wheels of the '80s. Tires are the distinctly modern Michelin Pilot Super Sports tires.
Check out the modern Camaro steering wheel that is installed in this vintage ride, providing a factory-correct appearance without retaining the thin-rimmed original unit.
The rest of the cockpit was created by Upholstery Unlimited with a Vintage Air climate control system providing modern comfort.
People say that money can't buy happiness, but it can buy a personalized '69 Camaro from Ring Brothers, which is close enough for us.