This Pristine '69 Dodge Charger Restomod Rages With a Modern V8
The best of both worlds.
Photo: Ringbrothers
The 1969 Dodge Charger is an icon of American muscle. Its silhouette alone evokes images of Bo Duke's personalized General Lee soaring through the air—how could it possibly get any more awesome? 
Insert the "Defector," a rip-roaring restomod from Wisconsin-based builders Jim and Mike Ring of Ringbrothers. 
As to not mess with perfection, they only tweaked the hot rod's aggressively styled exterior. The Rings started with a locally-sourced Charger body, shortened the car by two inches through the trunk area, and extended the wheel base by three inches. 
Custom 19-inch wheels, hubcups, and a one-of-a-kind "Greener On the Other Side" paint coat add the finishing touches.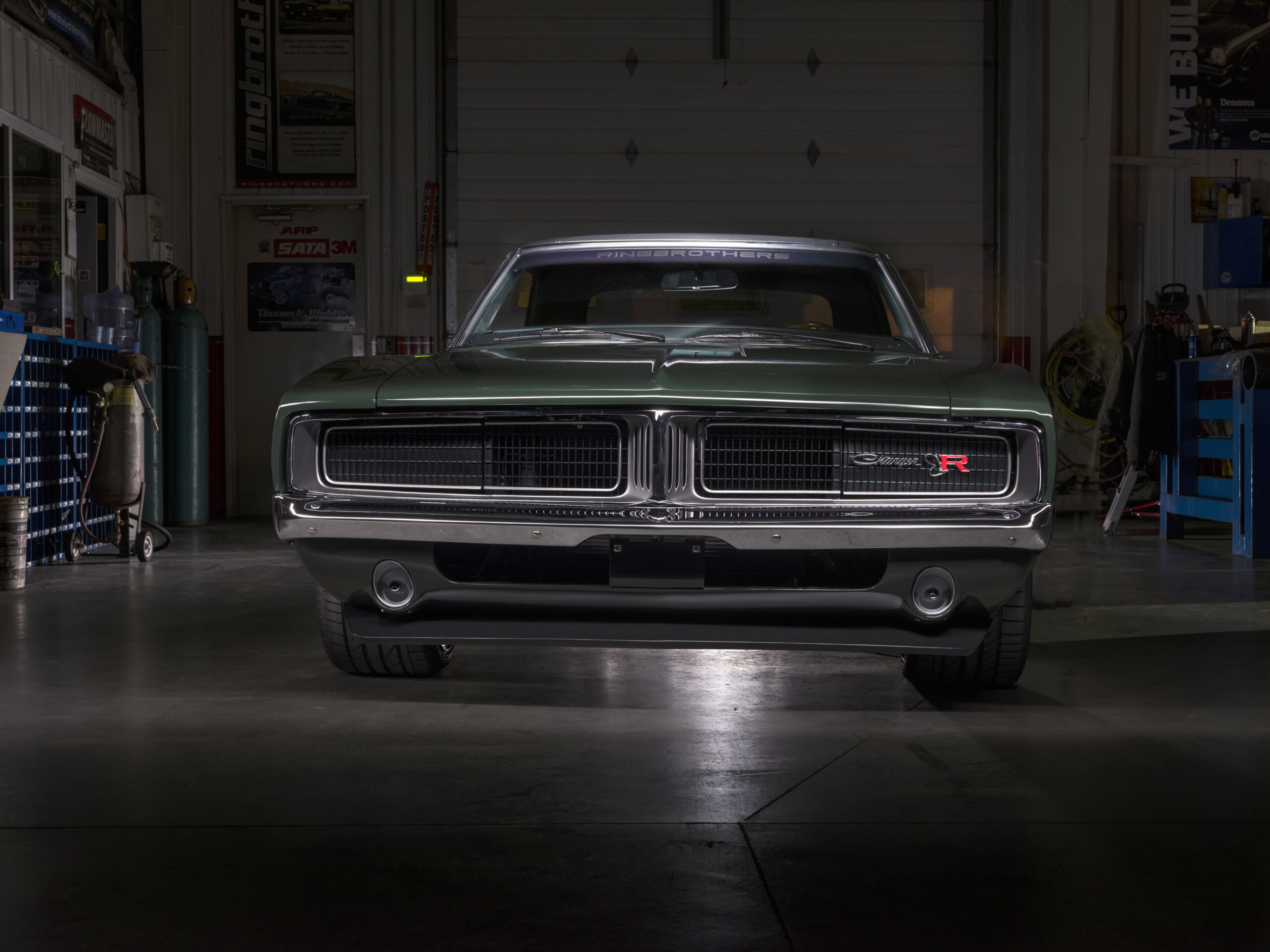 Pop the hood, and you'll see what truly makes this thing an absolute beast. A bellowing 6.4-liter Hemi V8 replaces the '69's stock 330-HP V8. 
Ringbrothers doesn't list the Defector's power, but the same engine in a modern Dodge Challenger produces 485 horses. Trust us—it's fast. 
The interior may look like that of the original '69, but it is actually furnished with upgraded front seats, custom gauges and an Alpine sound system. 
See more of this souped-up classic in the gallery above. 
h/t: Uncrate