The Ripsaw is the Luxury Super Tank Of Your Dreams
For when the going gets really tough.
When rolling through a post-apocalyptic wasteland, it's best to pick your vehicle wisely. You'll probably need a tough-as-nails tank-meets SUV that can get your through the sort of Mad Max scenarios that are bound to happen in a dystopian hellscape.
Thankfully, there's the new Ripsaw EV2 (Extreme Vehicle 2), designed and built for the military but now available to civilians at a base price of $295,000.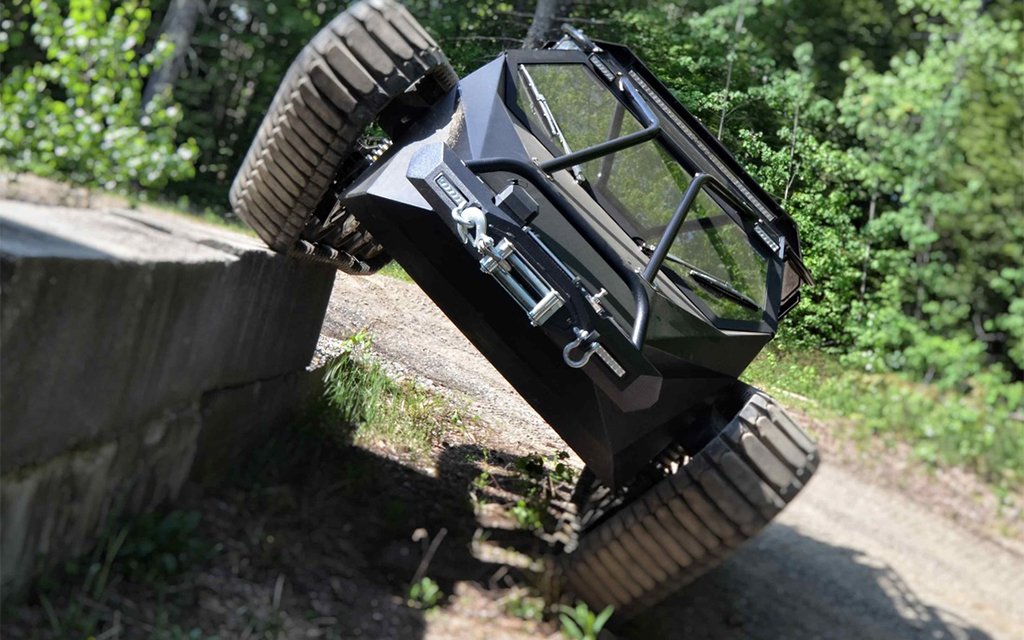 Handcrafted over a period of six months, the fearsome two-seater is powered by a 600-HP Duramax diesel engine mated to an Allison automatic transmission and is capable of hitting speeds of over than 60 mph.
It comes equipped with gullwing doors, climate control, a sound system, high-end leather seats and an LCD screen with an integrated backup-camera display, for an overall effect that's more fighter jet than ATV.
It's aerospace-aluminum hull can be customized to float, while the rig is mounted atop a pair of high-grade rubbers tracks that are each worth as much as a base-model Jeep Wrangler, according to Four Wheeler Network.
https://www.youtube.com/watch?v=PSbuD_SP9us
With the 40-gallon fuel tank full it can go 300 miles between refills and has a 15,000-pound winch mounted on each of its bumpers for good measure.
Put your orders in now.
H/T: Inside Hook