This Magnificent, Retro-Inspired Rolls-Royce Is the Future of Luxury
The world's most iconic high-end automaker is going back to the future.
With its arrival in the U.S. for exhibit at California's historic Barker Hanger in Santa Monica, the jaw-dropping Rolls-Royce Vision Next 100 concept vehicle, the 103EX, has a fresh set of photos for our eager examination.
For example, we can more clearly see the futuristic concept's driverless cabin that is wrapped in display screens for the entertainment of occupants. Or, at least, for occupants who aren't prone to motion sickness from watching video in a moving car.
The signature Rolls-Royce rear-hinged "coach" doors are forecast to survive in the hazy future predicted by the 103EX, where they are joined by a flip-open roof that lets passengers simply walk into the car and sit down.
Of course, the traditional Rolls "Spirit of Ecstasy" hood ornament will always have a place of pride leading the way for any new Roller. In this case, the image of Eleanor Thornton is made of the finest glass in is lit from within.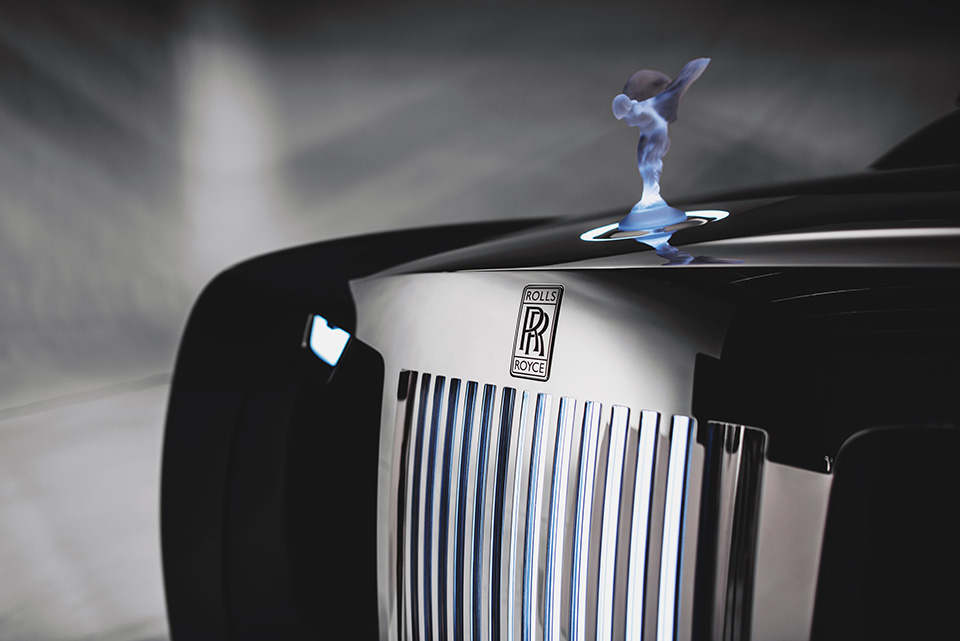 Equally traditional is the imposing Rolls-Royce grille, which the 103EX preserves in familiar form, with its towering slates giving the anthropomorphic appearance of the car looking down imperiously on all it surveys.
The control panel for all the 103EX's goodies and gadgets looks appropriately futuristic for a concept car tasked with predicting the direction of the company in the next century.
Rear-seat comfort has always been a focus for Rolls-Royce, and the 103EX is able to top all previous examples of the breed by eliminating the front seat and the driving controls. This car is a magical coach that passengers enter to be taken to the destination automatically.
"With the Rolls-Royce Vision Next 100 we were mindful not to dwell on the past," explained Giles Taylor, director of design for Rolls-Royce. "We wanted to be as innovative as possible and at the same time transcend the design history of the marque."