Rolls-Royce Electric ACCEL Plane Aims To Break 300 MPH+ Speed Record
The luxury car icon claims the sleek new plane is "the world's fastest all-electric aircraft."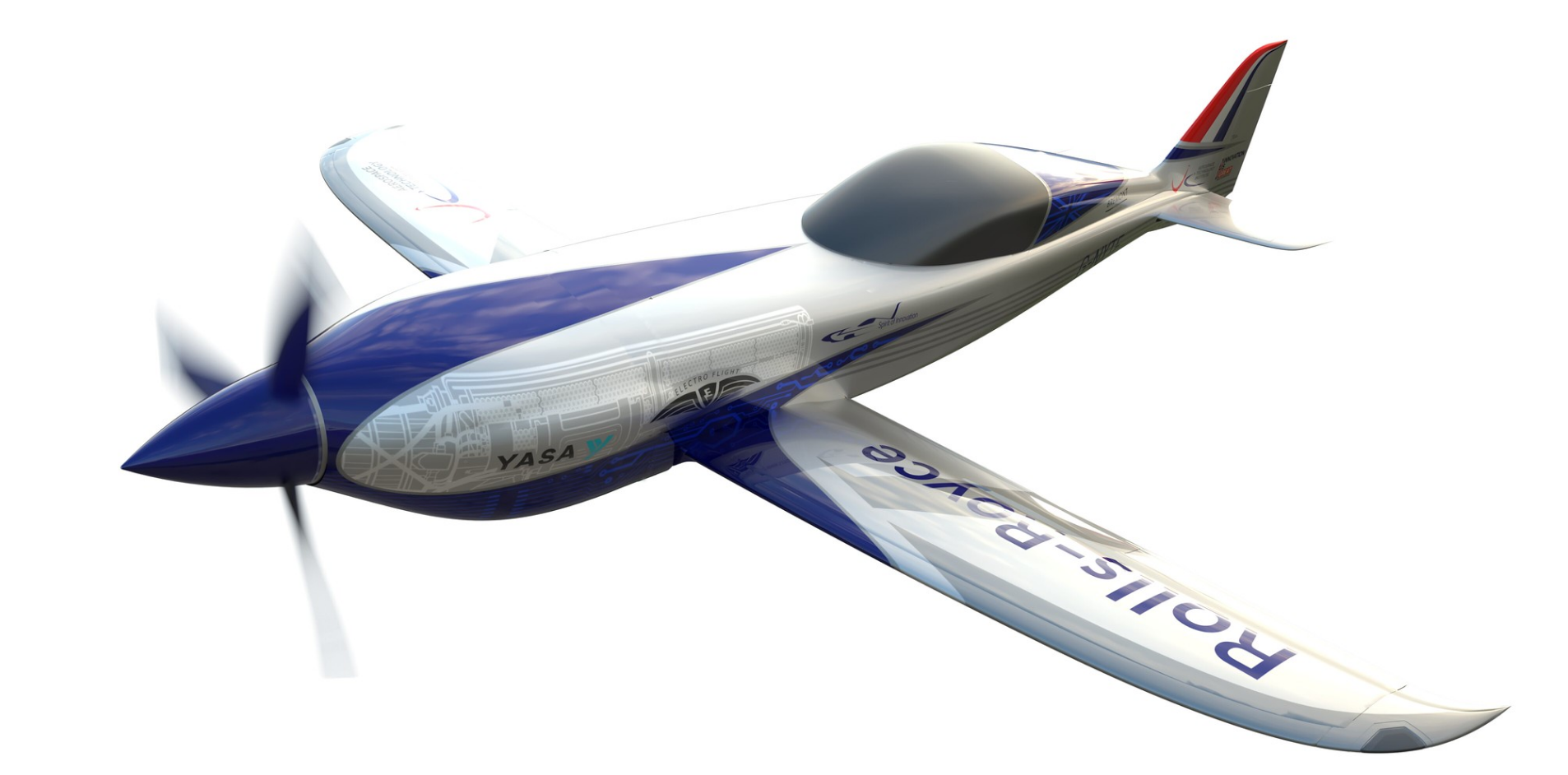 Rolls Royce
From the Rolls-Royce ACCEL (an acronym for "accelerating the electrification of flight") project comes this futuristic vision of speed–a small, single-seat electric plane that the company claims will blow away all previous speed records for airborne EVs.
The luxury automaker first unveiled the plane about a week before Christmas 2019 at Gloucestershire Airport in the United Kingdom. It looks like a finished project, but there's still work to be done on the aircraft's propulsion system so it can make its bid for a place in aviation history as the first zero-emissions plane to top 300 MPH.
According to Rolls-Royce, a company with a long but perhaps lesser-known history of powering flight, the ACCEL's engine has more than 500hp and can function at 90% efficiency. Its speed comes from three electric motors fueled by a 6,000-cell battery unit.
In a press release, Rolls states that the ACCEL has "the most power-dense battery pack ever assembled for an aircraft," one that provides "enough energy to fuel 250 homes or fly 200 miles (London to Paris) on a single charge."
Even a vaunted company like Rolls couldn't do this alone. They partnered with the United Kingdom's Aerospace Technology Institute as well as experts like Electroflight, a company that touts itself as a "leading supplier of world-class Energy Storage Systems in aviation and other related technologies."
Rolls-Royce Director of Electrical Rob Watson said of the plane's unveiling that "Building the world's fastest all-electric aircraft is nothing less than a revolutionary step change in aviation." 
He also expressed the company's delight with the project so far and said: "This is not only an important step towards the world-record attempt but will also help to develop Rolls-Royce's capabilities and ensure that we are at the forefront of developing technology that can play a fundamental role in enabling the transition to a low carbon global economy."
Work on the ACCEL is ongoing, but Rolls-Royce has targeted the Spring of 2020 for its first attempt to blow through that 300 MPH barrier.