Rolls-Royce Unveils The Ultimate Driverless Car of The Future
You won't even need a chauffeur to pilot this stunning Vision Next 100 concept.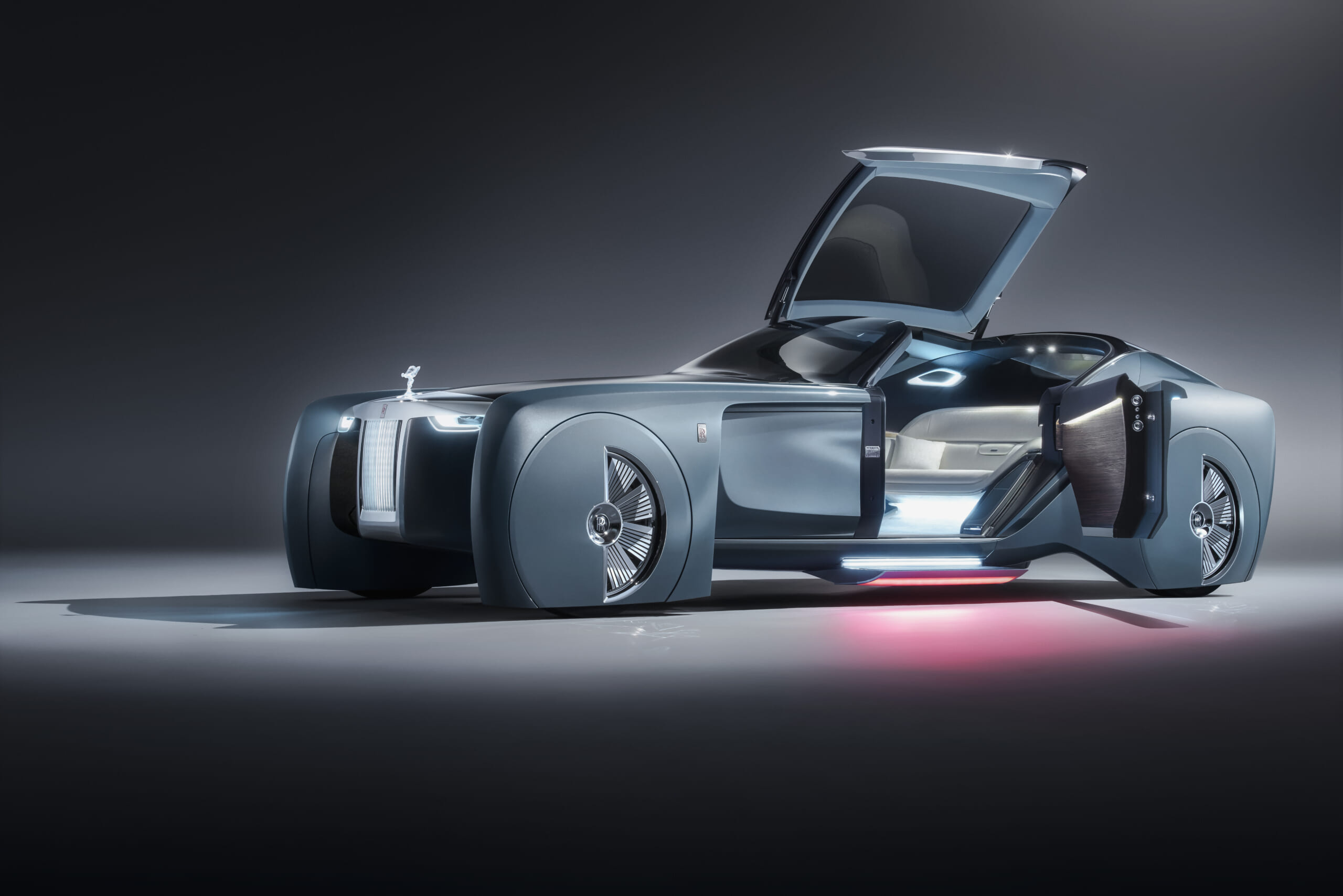 This year is BMW's 100th birthday, and the company is celebrating with forward-looking concept cars from all its brands. One-hundred twelve-year-old Rolls-Royce is the corporate flagship, and the Rolls-Royce Vision Next 100 concept car portends a future where luxury customers still value personalization, comfort, ease of transportation and making a splashy arrival.
https://www.youtube.com/watch?v=dGSm082ELXY
Rolls' imagineers examined four themes in developing the Vision Next 100 concept; Personal Vision, Grand Sanctuary, Effortless Journey and Grand Arrival.
"In celebration of this pioneering spirit, the Rolls-Royce VISION NEXT 100 has been designed as the ultimate expression of the future of super-luxury mobility," said Adrian van Hooydonk, Head of BMW Group Design. "It is an enlightening vision of the fascinating possibilities of Rolls-Royce Motor Cars in the future."
In keeping with Personal Vision, Vision Next 100-style production cars would be configured specifically to customers' requirements, built with innovative manufacturing technologies and using the most advanced lightweight materials and zero emissions drivetrain.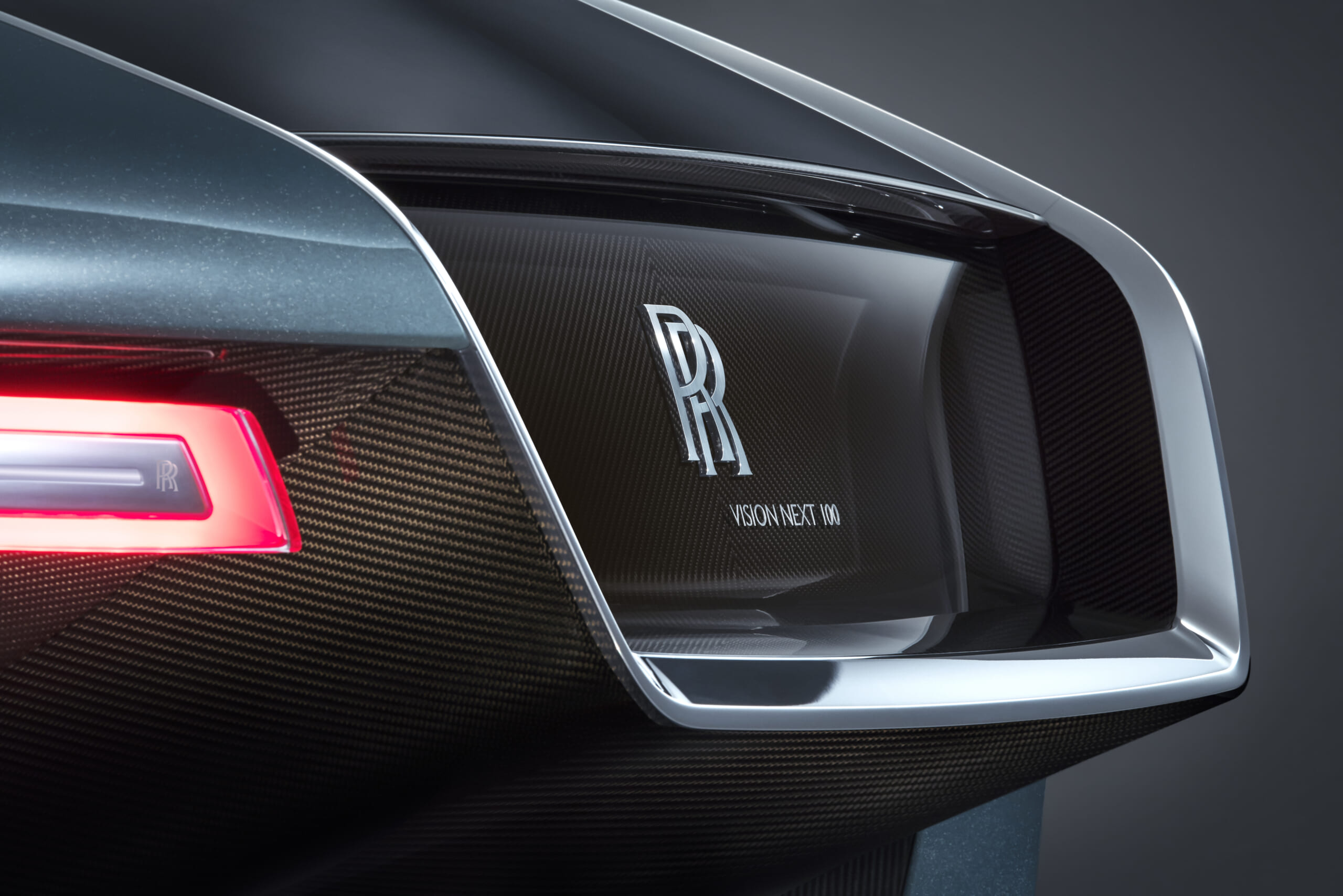 The car's Grand Sanctuary cabin is a private haven, absent a driver in this fully autonomous car, leaving the occupants to luxuriate in its sustainable, authentic materials, such as the Macassar wood and the silk upholstery and carpet. Amid this futuristic wonderland, designers installed an analog clock to keep passengers anchored in a more tangible reality.
The Effortless Journey is guided by a virtual representation of Eleanor, a reference to Eleanor Norton, who modeled for the naked lady riding atop the grille of every Rolls as the Spirit of Ecstasy hood ornament. 
In the Vision Next 100 concept, Eleanor lives as a personal digital assistant on the car's full-width organic LED display. Eleanor learns passengers' preferences in food and entertainment, interacting with them by voice.
The stage is set for the Grand Arrival by the Vision Next 100's very proportions, with its indulgently long hood, coupe silhouette and free-standing wheel arches. Its Crystal Water paint and hand-cut lead crystal Spirit of Ecstasy ornament underscore the car's extreme exclusivity.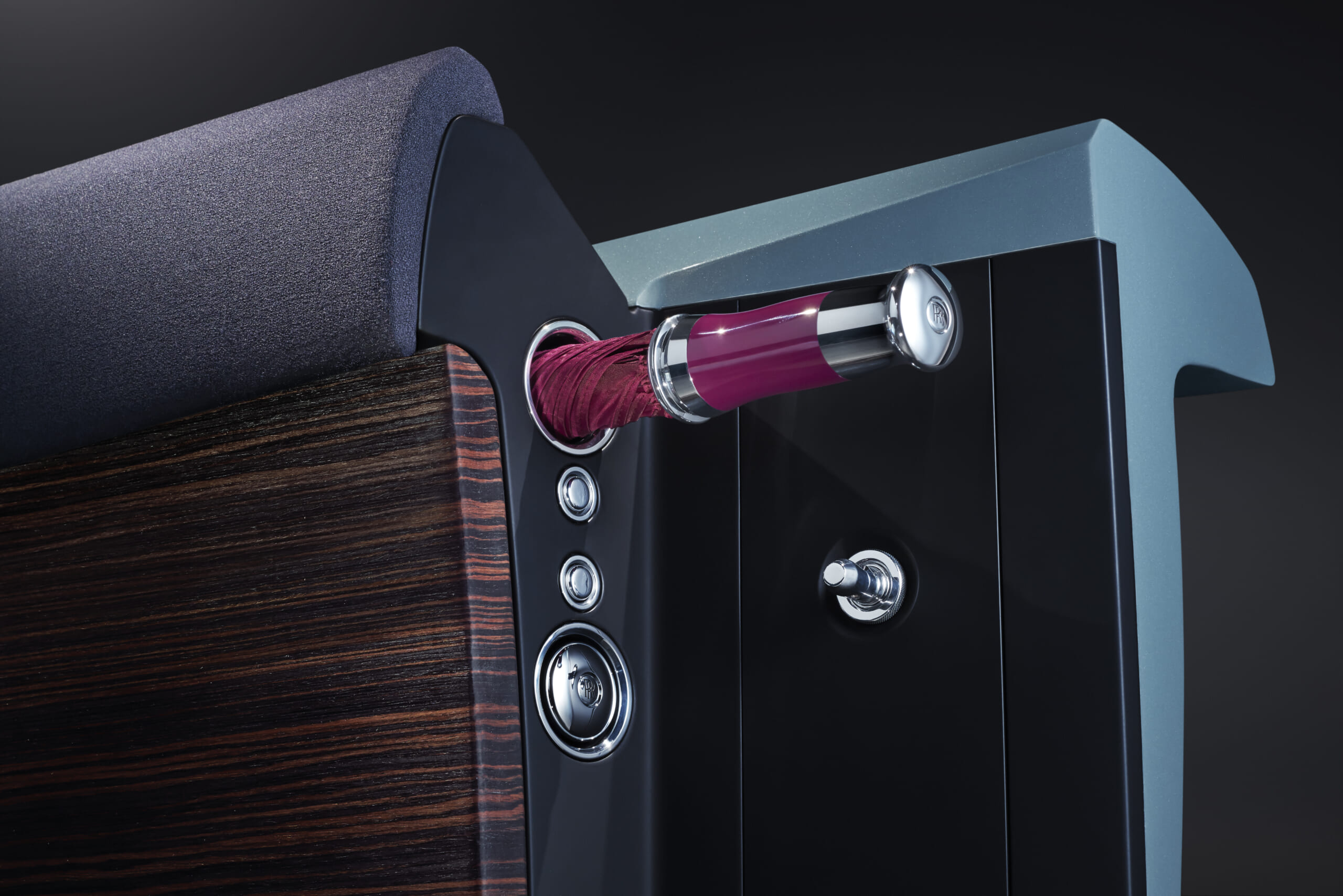 But then the roof and coach door will spread apart to reveal the passengers to onlookers, allowing them to simply stand up and step out of the car, with none of the contortions demanded by some cars' unorthodox door openings. As Rolls-Royce tradition (and English weather) demands, the Vision Next 100's doors contain built-in umbrellas to ensure passengers remain dry after leaving the car's cocoon. 
Advancing technology such as autonomous vehicles and zero-emission drivetrains may threaten the future of driving, but they do not imperil the future of cars themselves. As the Rolls-Royce Vision Next 100 concept illustrates, the form may change, but the personal transport and status provided will remain critical benefits.