Feast Your Eyes On the Otherworldly Luxury of the Rolls-Royce Phantom 'Tranquillity'
The splashy ride's interior is made with meteorite and gold.
Rolls-Royce debuted an ultra-luxurious, limited-edition Phantom that's truly out of this world at the Geneva Motor Show.
The British automaker says the Phantom Tranquillity's dash was inspired by shadows created by radiation that travels through the X-Ray-coded aperture masks used on the Skylark space rocket. 
All we know is that the combination of 24-karat gold, space-grade aluminum and stainless steel certainly looks like it belongs inside a spacecraft created by a fashion designer. 
Authentic Muonionalusta meteorite and gold are embedded in the volume controller, while matching black gloss accents run throughout the center console. A contrasting white satin veneer is used on the upper glove box and door armrests.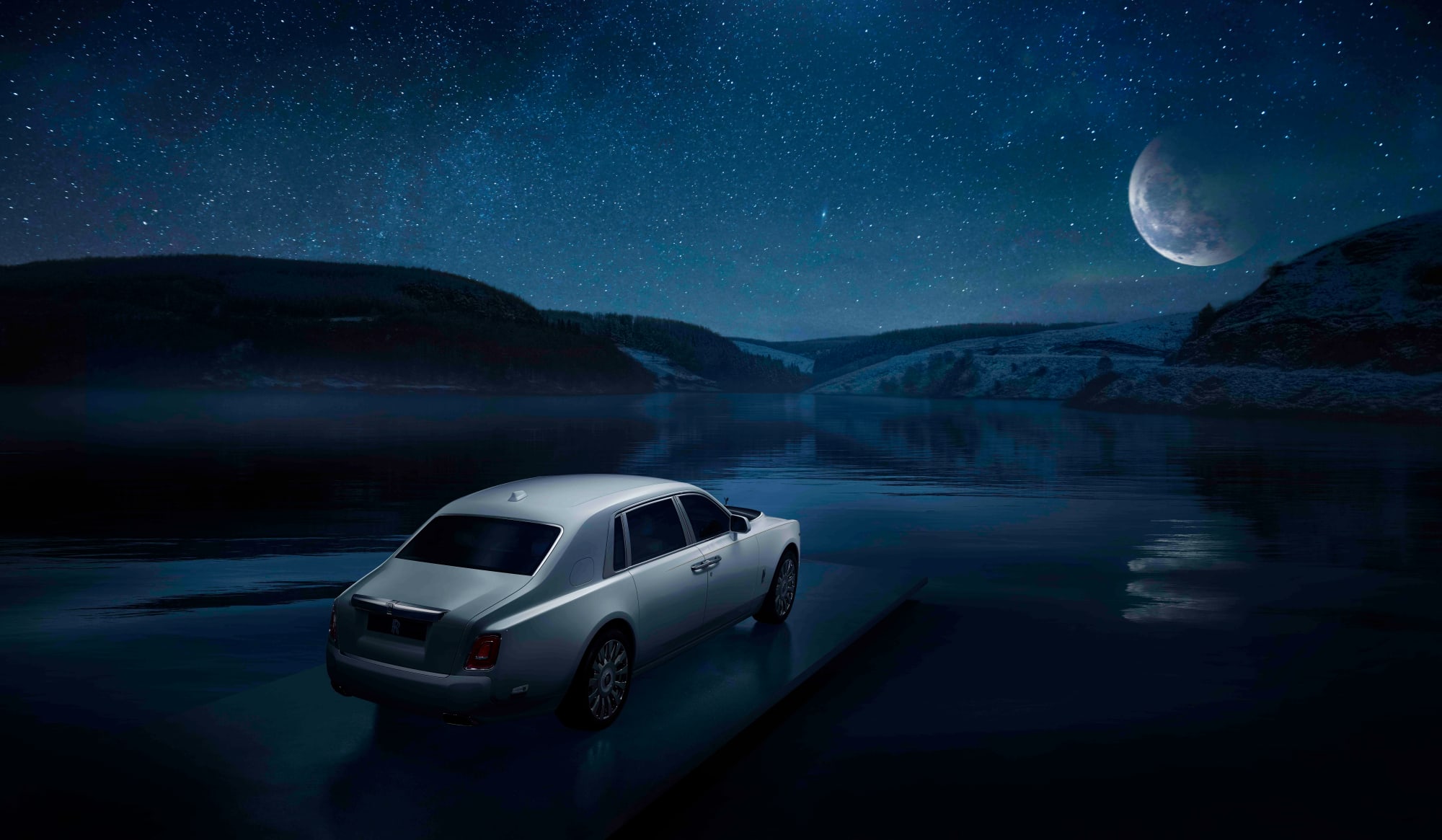 The extraterrestrial theme is continued on the roof, where an array of LED lights mimic the night sky. 
Bespoke speaker frets are finished with—you guessed it—more gold. All features containing the precious metal were supposedly inspired by the NASA Voyager probes that carried two gold records with sounds and images from earth into space. 
Other elements exclusive to the Tranquillity's interior include a vapor-blasted yellow gold and titanium clock, stainless steel pinstripes and either Arctic White or Selby Grey leather upholstery.
Available with standard or extended wheelbases, all 25 of the Rolls-Royce Phantom Tranquillity models have already been purchased—it's pretty easy to see why.