Ferrari Mogul Ronnie Vogel On The Maxim-Sponsored Ferrari Race Car and The Rewards of Motorsports
"There's big money in racing…spending it, that is."
I recently ran into Ronnie Vogel (VP and Director of Motorsports at Ferrari of Fort Lauderdale) at the Miami Design District Concours. Somehow we'd never met before, although we have a lot of friends in common, including café racer maestro Bruce McQuiston of Moto Studio fame. 
In a sea of fancy machinery his red, white and green Squadra Corsa Garage Italia Ferrari 488 GT3 held its own, shimmering among the trees of Palm Court (also home to Duncan Quinn Miami). A bold statement given the coterie of Lamborghinis, Paganis, playboy cars, and other exotic kit in the neighborhood that weekend.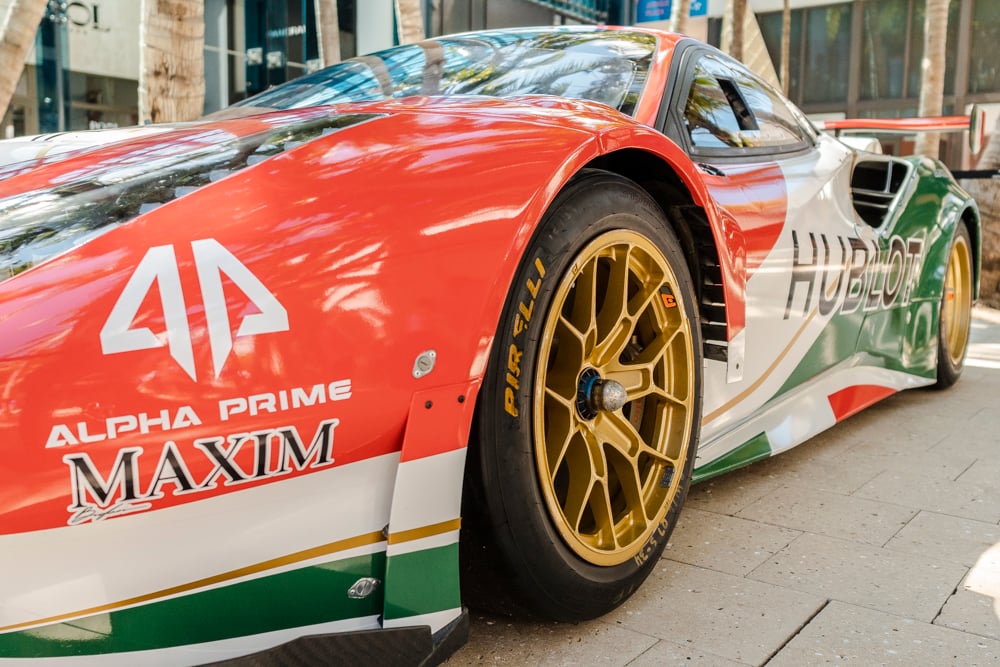 Ronnie is lean and sinewy with an impish grin, and comportment reminiscent of Steve McQueen. So little wonder he had a beautiful woman – his wife – on his arm. Who could resist that twinkle in his eye? 
His passion for racing was inspired by his upbringing in and around race cars and go-karts in Miami and beyond. A man who turned speed into his lifeblood, and went from go-karts to supercars. And then to running race teams. He's the keystone that makes everything come together. 
Like the Squadra Corse Garage Italia Americas Maxim-sponsored Hublot Ferrari 488 GT3 his team dominated the 2018 Pirelli World Challenge GT Series with. Driven by Martin Fuentes and Caesar Bacarella.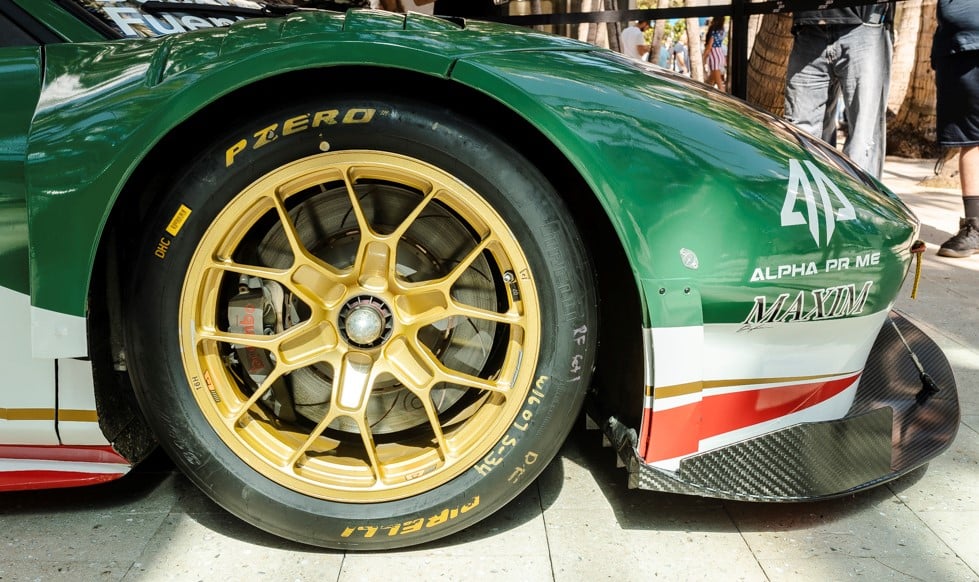 Ronnie makes the magic happen for gentlemen racers – amateurs in it for the glory, the champagne and oysters, and of course, the women. James Hunt style. All glamour and adrenaline. Not the paycheck and the apartment in Monaco with the Swiss bank account. 
Some might say the real racers, who fund themselves. At the pinnacle of a craft led by men with a desire to pit themselves in racing series which anyone with the right amount of financial backing can enter.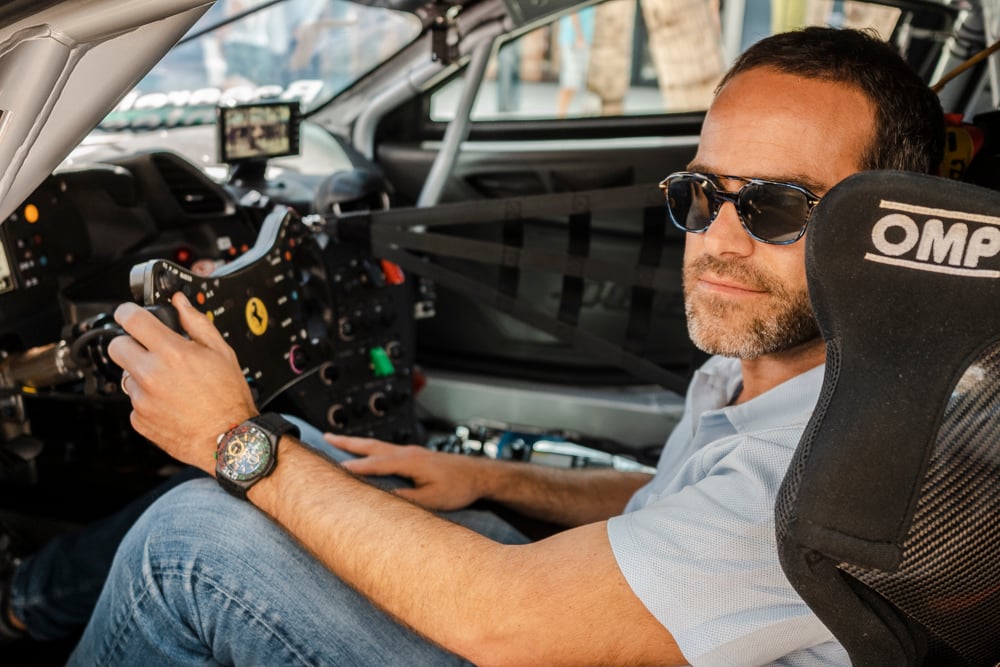 As Ronnie says, "There's big money in racing…spending it, that is." 
But that's OK. Especially when you win. Raw talent polished to a bright sheen with the support of manufacturers using the cars as testbeds for production and engineering improvements. 
Coached and taught by mentors leading them into faster and faster loops of the life that they have voluntarily chosen, so that they emerge victorious. 
Let's not forget that speed is a drug like no other. Add competition, beautiful machinery, and adrenaline on and off the track, and it becomes an irresistible – and in Ronnie's hands, winning – combination. 
"I grew up around race cars, watching the Miami Grand Prix and hanging out with the drivers," Ronnie tells Maxim. "I'd love to see them bring racing back here. And it looks as if it's going to happen with Formula One in 2020." 
You heard it here first…. 
Photographed exclusively for Maxim by Facundo Bustos