Don't Be Afraid of this Predator-like Custom Bike
"You're one ugly motherf*cker."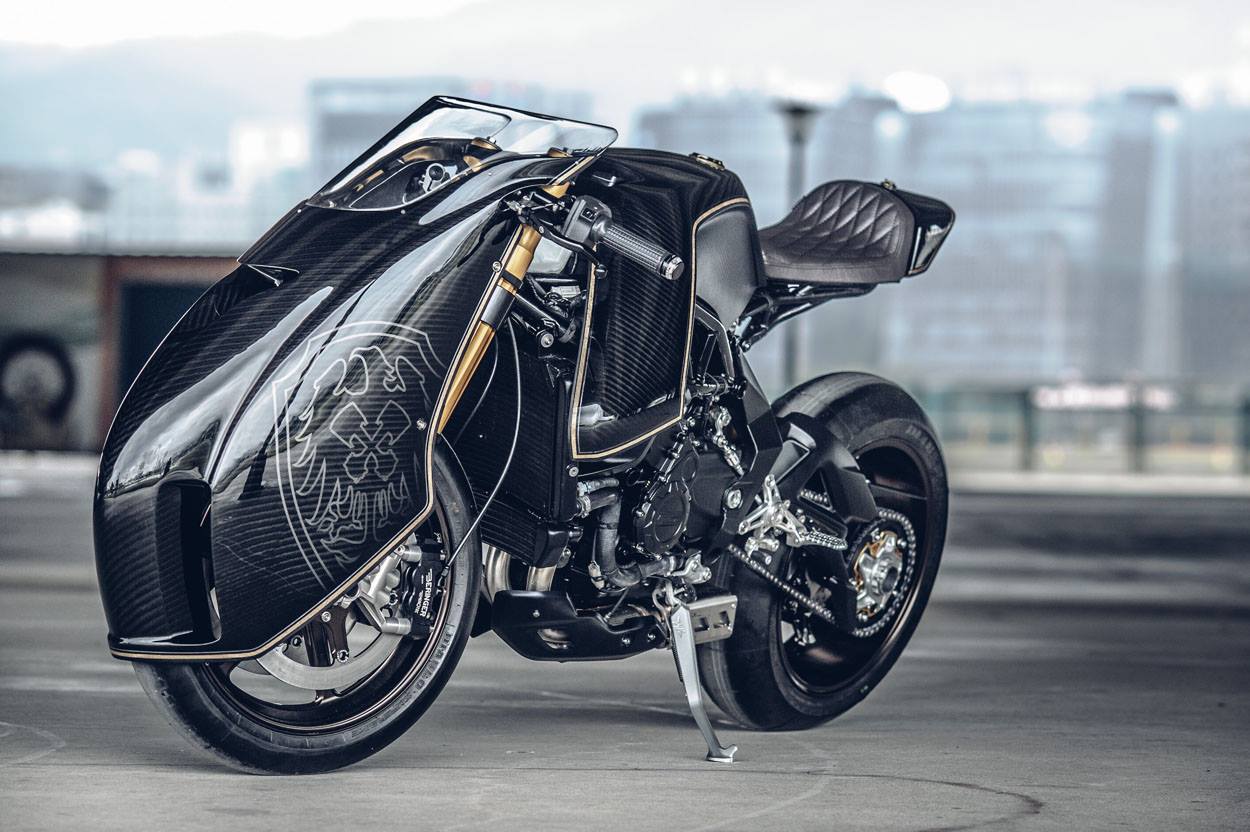 Rough Crafts founder Winston Yeh might just be screwing with us now. You know, the way French chefs got so proficient that it seemed like they took on the challenge of finding ever less-appetizing foods they could make delicious. Yeh started with a delicious MV Agusta Brutale 800 RR, but chose to season it with the suspect old-style "dustbin" fairing.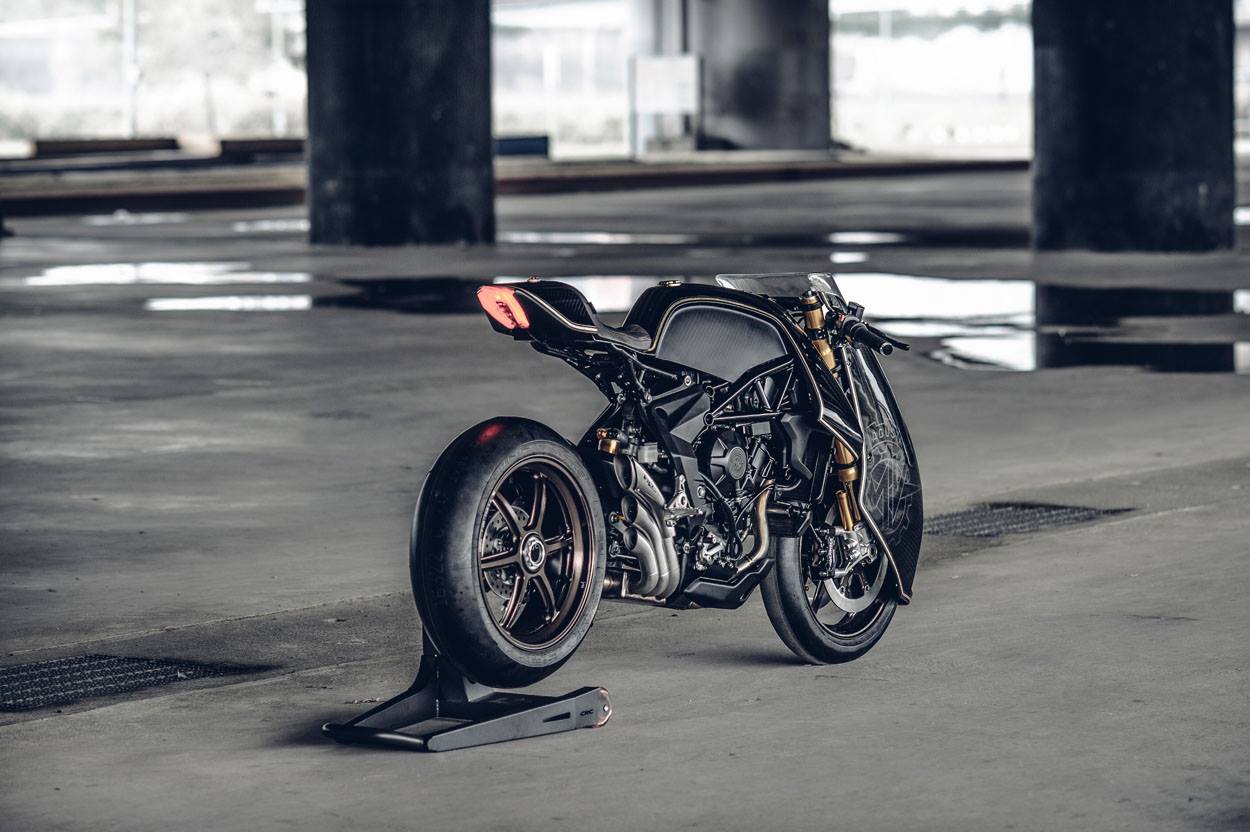 Yeh's renown for building intimidating black two-wheelers is so strong, that it seems like maybe he decided to go for the French chef challenge: making something seemingly unpalatable tasty. In this case, it is the dustbin fairing, the wind-cheating bodywork that stretches beyond the front wheel to reduce drag at high speeds.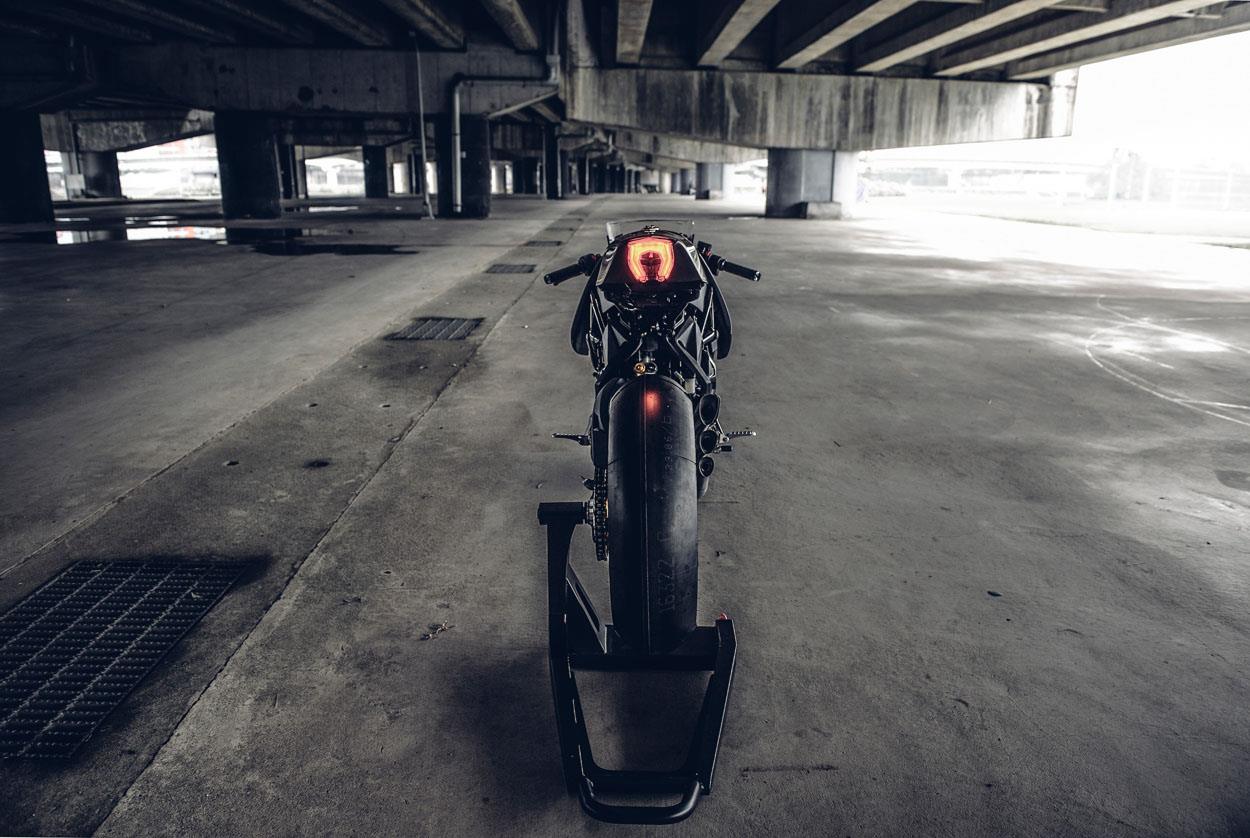 Dustbin fairings were banned from grand prix motorcycle racing in 1958 and they are utterly unsuitable for use on public roads because of their tendency to gather zephyrs of dust and debris from the front tire in their wake. You know, where the rider is sitting. Hence: "dustbin."
But Rough Crafts decided that the way to remake an MV Agusta Brutale 800 RR in Yeh's vision was to create a dustbin fairing that would make this black beauty stand apart from all the other naked bikes and cafe racers you've seen. It worked.
"While looking at old pictures of vintage racing grand prix, we saw these bikes with full dustbin fairings," Yeh told Bike Exif. "I decided this was the biggest visual reference I wanted to put into the design."
He debuted Ballistic Trident at the Mooneyes motorcycle show in Yokohama, Japan last weekend. The MV Agusta's engine is stock, with only the addition of an aftermarket HP Corse exhaust deviating from its production configuration. With 140 horsepower at 13,100 RPM, the 800 cc triple didn't need any help.
" tml-embed-width="400″ tml-embed-height="400″ tml-render-layout="inline
"Usually I make my own exhaust systems, but this time I contacted HP Corse. I found that they've been watching my builds for a while—and they were willing to provide one of their very first production 800 RR exhausts," Yeh said.
The bike wears gold-anodized Ohlins inverted forks with custom Beringer brake radial-mounted brake calipers and rotors. The six-spoke 17-inch wheels were custom-designed to give the Ballistic Trident a vintage racing vibe to match its retro fairing. And in case you missed it, yeah, those are actual Pirelli Diablo racing slicks taken directly from this year's World Superbike racing series. 
So we have a modern custom wearing a fairing inspired by 1950s-vintage grand prix motorcycles, with '80s style cast aluminum wheels and modern tires. Yeah, Yeh's definitely screwing with us.
h/t: Bike Exif