The Roush F-150 Nitemare Is World's Quickest Production Pickup Truck
Fast and furious.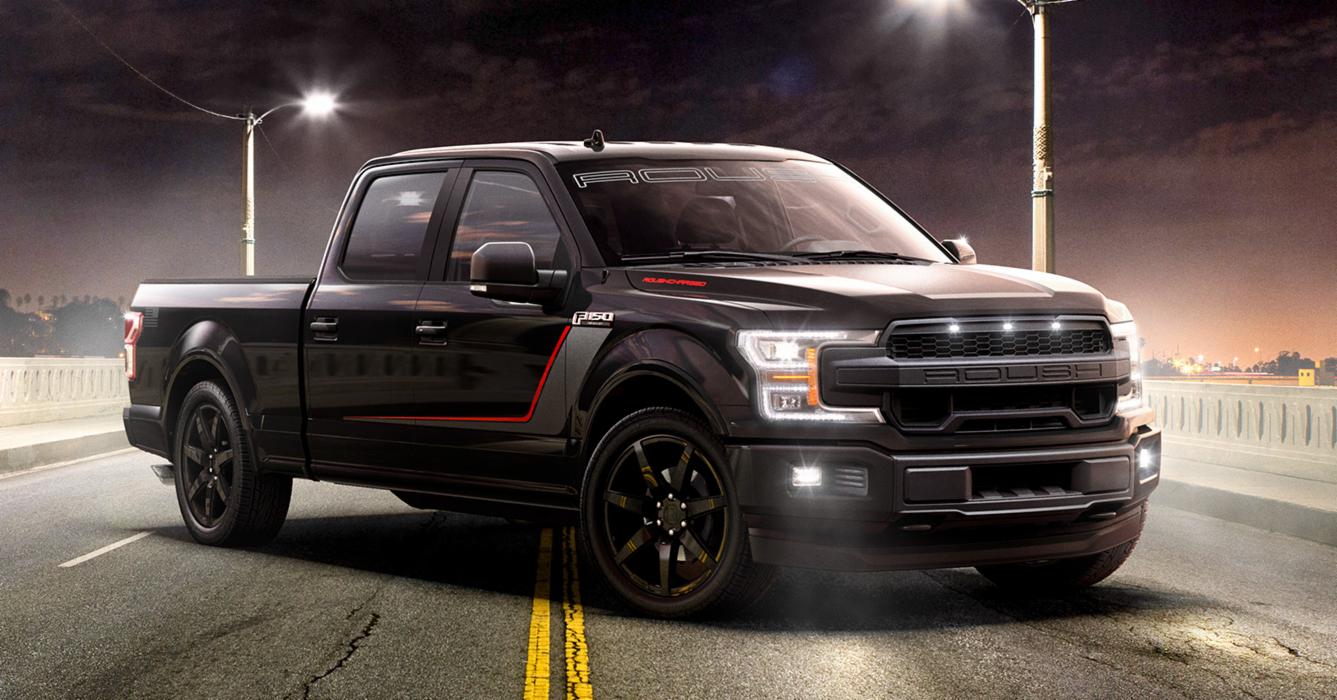 Roush
Roush Performance has transformed pickups into menacing customs before, but the Michigan-based shop says its latest build is "the quickest production truck ever." 
The 2019 F-150 'Nitemare' takes the title by way of a Ford 5.0-liter V8 that's aspirated with a Roush supercharger. 
That juiced-up power plant puts 650 horses on the pavement and will send the Nitemare to 60 mph in 3.9 seconds. Hell, that's as quick as Aston Martin's new Vantage AMR.
Roush also equipped an active exhaust system and custom 22-inch wheels, added a bespoke front bumper cover and a grille with accent lighting, and lowered the body for a sportier look. 
With all of those mods, we're not really sure that the F-150 Nitemare can be classified as a "production" model. 
But for just $19,150 above the base model's price, it's definitely a badass and affordable option for a gearheads on a budget.