This Custom Off-Road Porsche 911 Can Conquer Any Terrain
Off-road supercar.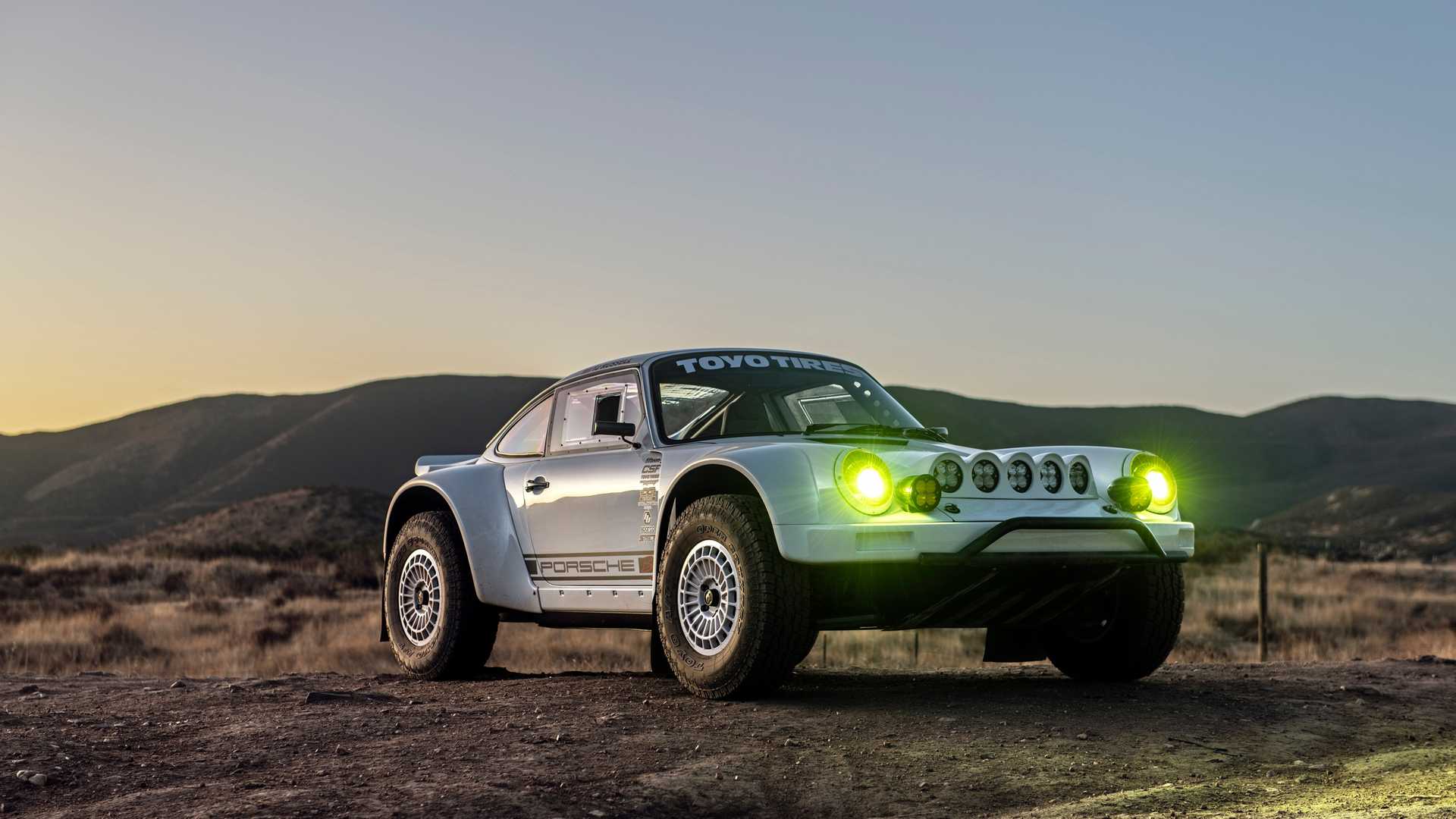 Factory supercars are built for driving at high speed on paved surfaces. But in the capable hands of expert custom builders like Russell Built Fabrication owner TJ Russell, road-hugging vehicles like this 90s-era, 964-generation Porsche 911 can be made into a proper off-roader. 
Transforming the speedy German sports car into a vehicle capable of conquering harsh terrain required a number of drastic changes to the original platform. The track was extended by 14 inches and the wheelbase by three inches. A set of 2.5-inch adjustable coil overs were installed to allow for a whopping 12 inches of suspension travel in the front, while 3-inch adjustable covers allow for 13.5 inches of travel in the rear. Everything rides on Toyo Open Country A/T II tires and is kept stable by a NASCAR-style rear sway bar. 
Power comes courtesy of a Rothsport Racing flat-six that was sized up from 3.6 to 3.8 liters and rebuilt with all custom internals, throttle bodies and a new manifold. These upgrades increase output by 40 percent to 365 hp and 310 lb-ft of torque. All of the stock steel body parts and panels we were also swapped out for lighter components, giving the vehicle an even more potent power-to-weight ratio. 
Inside is a chromoly race-spec roll cage, folding Sparco SPX carbon seats, a Motec digital display, and a locking storage box in the back for spare parts and tools. Additionally, Russell Built pushed the door bars out to increase side impact protection and make the relatively cramped 911 cockpit roomier. Car and Driver reports that a variety of interior carpet and leather finishes are available. 
The Russell Built Fabrication Porsche 911 starts at $380,000 and maxes out at $650,00 for more luxurious models. Click here to inquire.