Dominate the Desert With the SandRacer 500 GT, a Jacked-Up Off-Road Supercar
It's a 525-horsepower monster.
This jacked-up, desert-going supercar is no fanciful computer-generated phantasm; it is the SandRacer 500 GT, from the Dubai-based Zarooq Motors.
The SandRacer is build on a steel tube frame racing chassis, with rugged suspension that has nearly a foot and a half of suspension travel and Intrax racing shock absorbers to soak up the pounding of desert racing.
But this 6.2-liter, 525-horsepower V8 brute is no off-road-only racing buggy. It is just as suitable for use on pavement and it's leather-swaddled cabin is produced by the specialists at Mansory, which is famous for its custom luxury car work.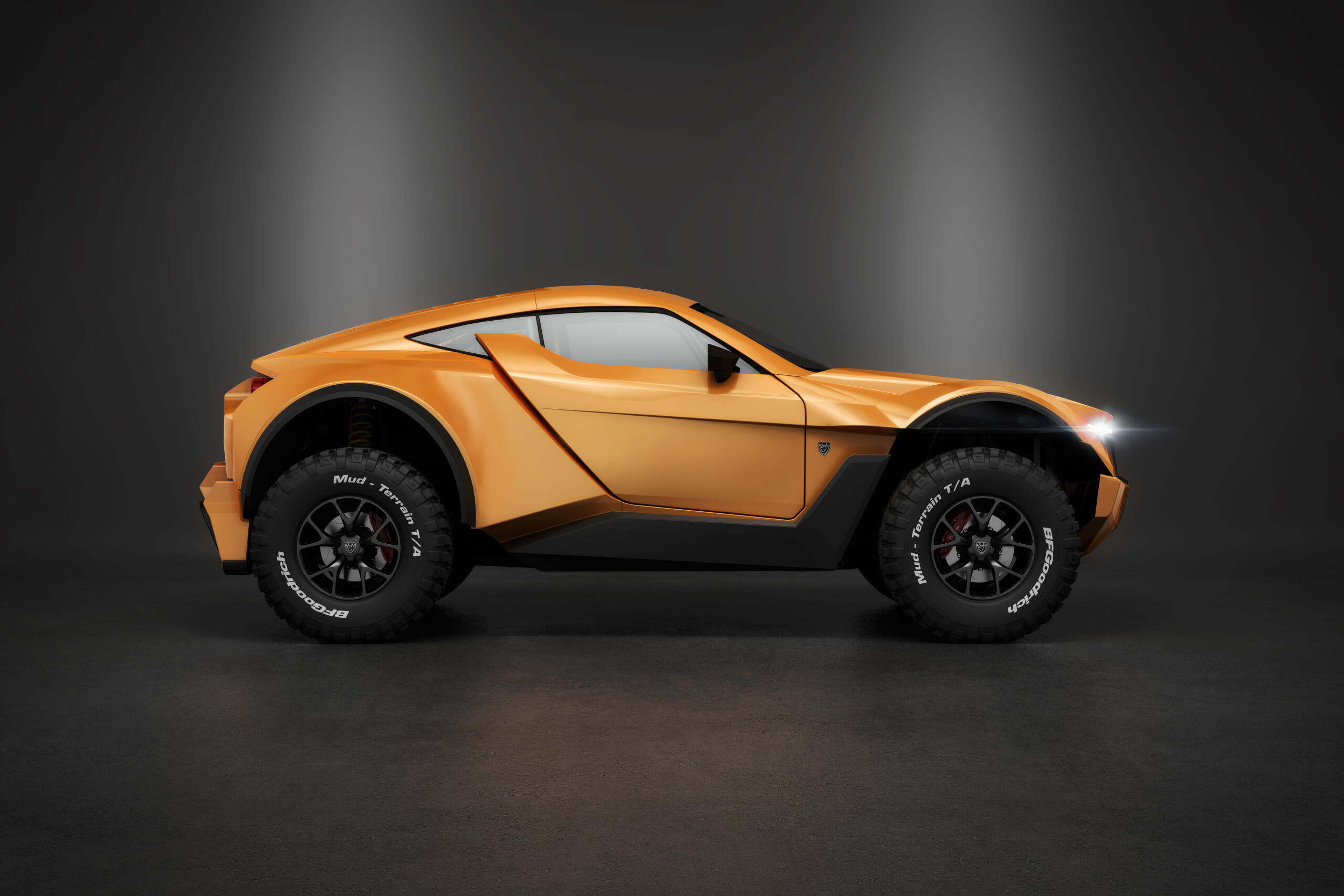 "We have applied our design and craftsmanship know-how as well as luxury materials which we usually use on vehicles like Rolls-Royce or Lamborghini to give the SandRacer's interior and body a distinctively superior touch," said Christian Verstappen from Mansory Belgium.
The engine is backed by a Weddle Industries longitudinal five-speed racing transaxle for performance and durability.
Zarooq is building just 35 SandRacers, with deliveries to start later this year at a price of $450,000. U.S. sales are scheduled for 2018.