This Mercedes-Maybach Could Be the World's Most Outrageous Luxury Car
Montreal's Scaldarsi Motors is happy to ruin a Mercedes-Maybach S600 for a price.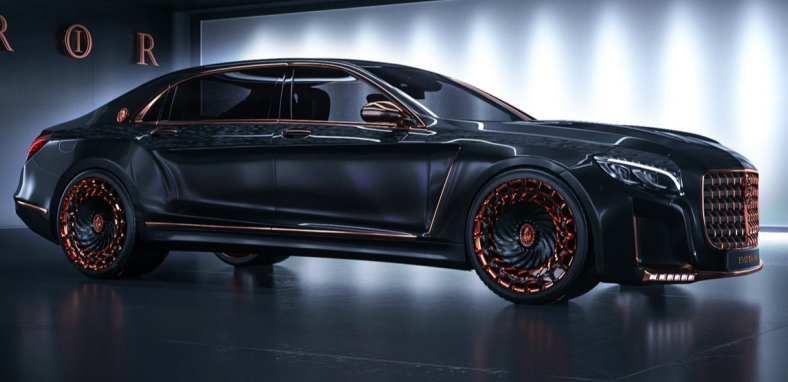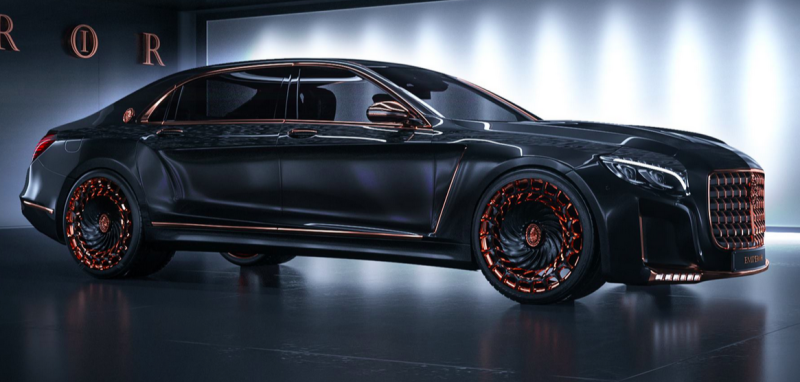 A writer for Jalopnik asserted that this abomination is the most obnoxious luxury car ever made, and based on these incriminating photos of the Scaldarsi Emperor I we're inclined to support the assessment .
The Emperor is a Mercedes-Maybach S600 sedan with an installed 888-horsepower twin-turbo V12 powerplant from Mercedes tuner Brabus. Autoblog reports the price tag is $1.5 million for all this over-the-top "improvement."
Scaldarsi says the Emperor I accelerates to 60 mph in just 3.7 seconds, making it easier to escape any heckling that may come from pedestrians and other drivers.
The good news is that these images are all renders. No actual Mercedes-Maybach S600s have been harmed yet. It would be nice if they could stay that way, but the company is threatening to build ten of these eyesores.
Worse, Scaldarsi plans to trick out other vehicles in a similarly tacky way, as the shop's web site shows teaser shots of planned victims. The twisted automotive hit list includes the Mercedes G-Wagen, Mercedes-AMG S65 Coupe, Bentley Bentayga, and Bugatti Chiron.
It's almost enough to make us hope for another global economic meltdown just to prevent these cars being built. But that would, like these mock-ups, be pretty extreme.