This Scorching 3-Eleven Is The Fastest Lotus Ever Made
"Nothing else provides a sensory overload of this nature."
Feeling the need for speed? This limited-edition Lotus is the quickest car ever produced by the esteemed British brand. 
The 410-horsepower, street-legal 3-Eleven has top speed of 180 mph and vaults to 60 mph in 3.3 seconds. The 460 hp track version can get to 60 in only 2.9 seconds, but has a slightly slower 174 mph top speed. 
"The Lotus 3-Eleven is a game-changing car, not only in terms of what has come before it from within our own rich heritage of sports cars, but also in terms of anything else comparable brought to market by any other manufacturer," crowed Jean-Marc Gales, CEO of Group Lotus, in a statement. 
"This is a car that exists within an extremely rarified performance envelope – it offers both hypercar performance and handling. Nothing else provides a sensory overload of this nature."
Hypercar performance indeed; Lotus test driver Marc Basseng estimates the 3-Eleven will lap the Nurburgring in less than 7 minutes. "A time like this puts the 3-Eleven firmly into hypercar territory," he points out. As this race-prepared Lamborghini Aventador Superveloce demonstrates.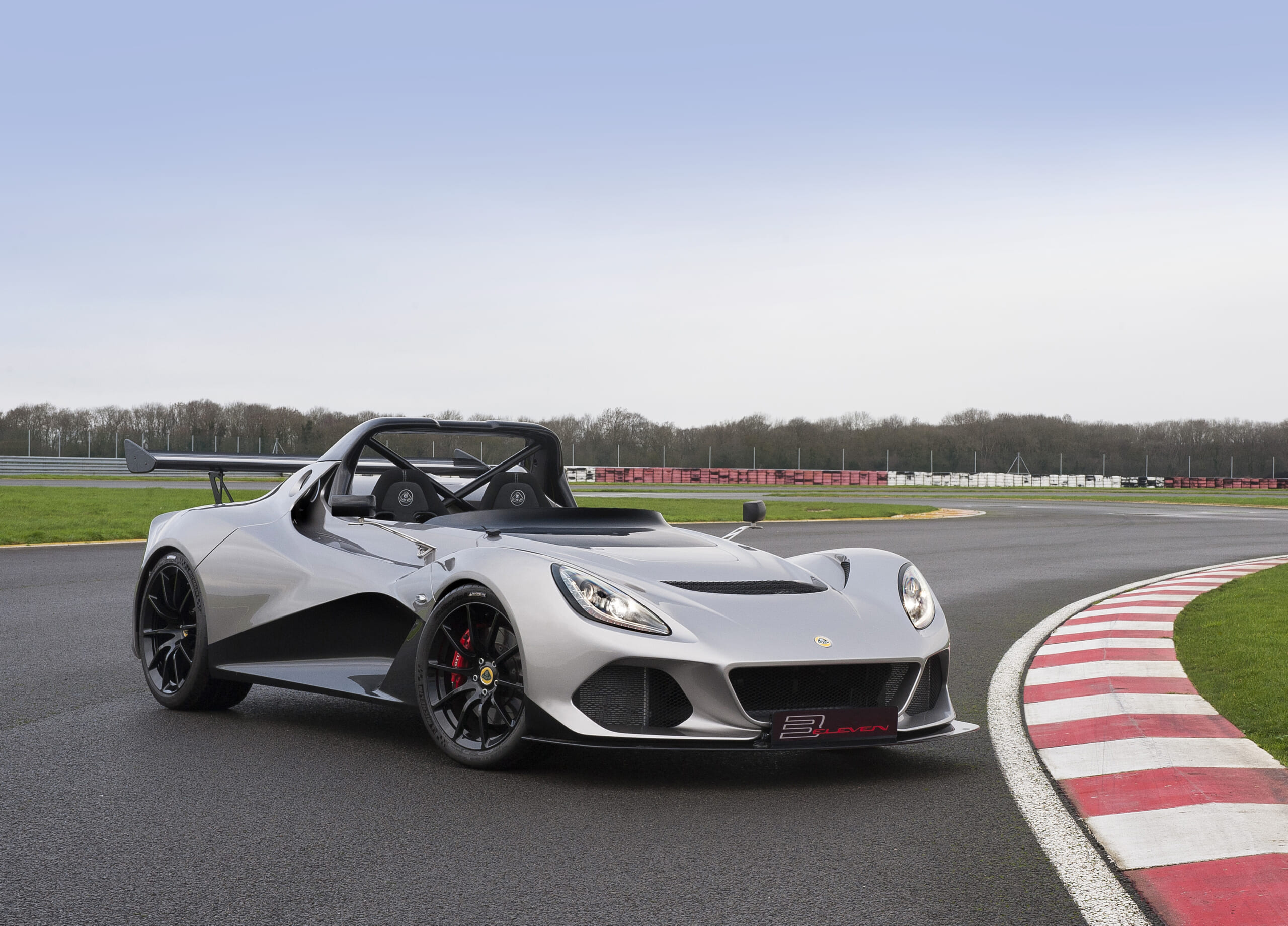 Lotus start building 3-Elevens in March and will limit production to just 311 units to match the car's name.
Pricing for the street version starts at just under $120,000 and the track car starts at $168,000. 
But you'll have to move to England if you want one, because Lotus doesn't sell the car in the U.S.
For the latest car news, follow @MaximRides and Dan Carney on Twitter.