Sea-Doo's Newest Lets You Pull Off Tricks Like a Pro
It's a perfectly playful personal watercraft.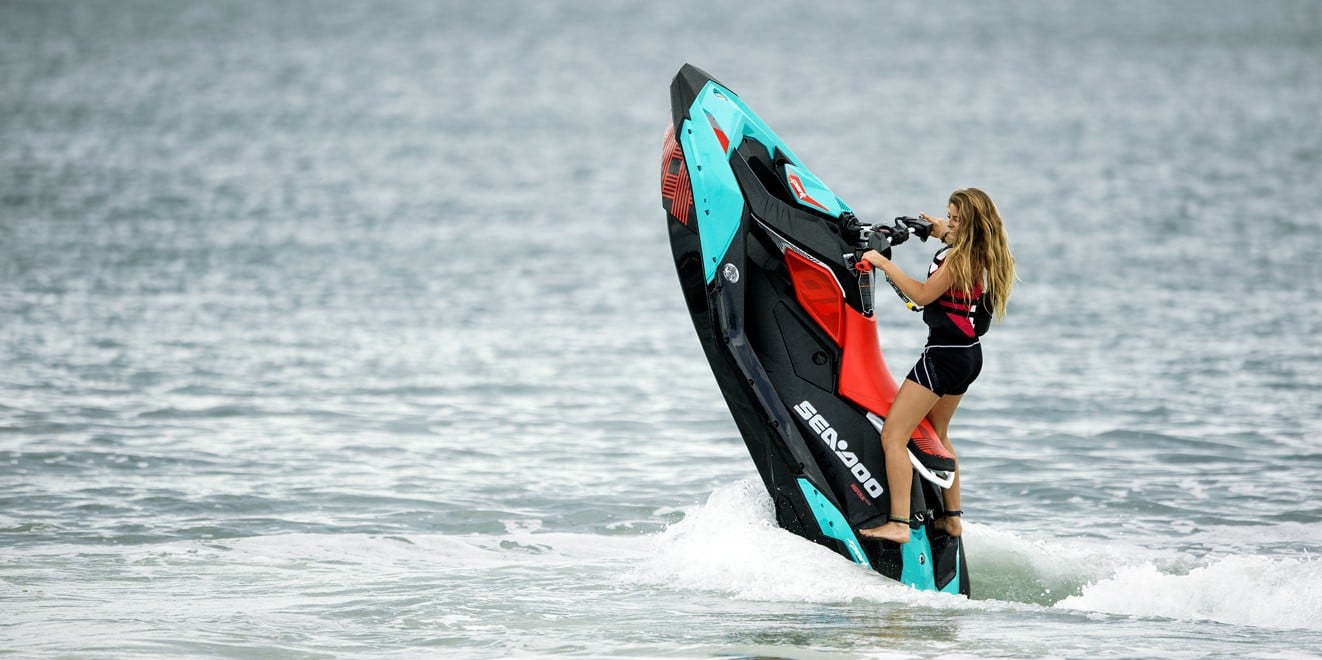 Blending the styles of yesteryear's standing-only jet skis with the more recent nut-busting wave runners, Sea-Doo's Spark Trixx is the ultimate playful water toy.

The combination of its extended range variable trim system and strategically placed foot pegs make it easy to pop a water wheelie, or bury the nose to get down and dirty.
Depending on what tricks you want to pull off, you can raise or lower the adjustable handlebar riser, and switch between a fast or smooth throttle to control the acceleration of this nimble, lightweight beast.
Before adding such options as storage, deflectors and depth finders, the base model goes for $7,300. Hopefully, since it's rated as a two-person vehicle, one of the accessories is a life jacket that says on the back: "If you can read this, she fell off."