This Crazily Designed Yacht Is Like Something Out of 'Star Trek'
Beam us aboard, please.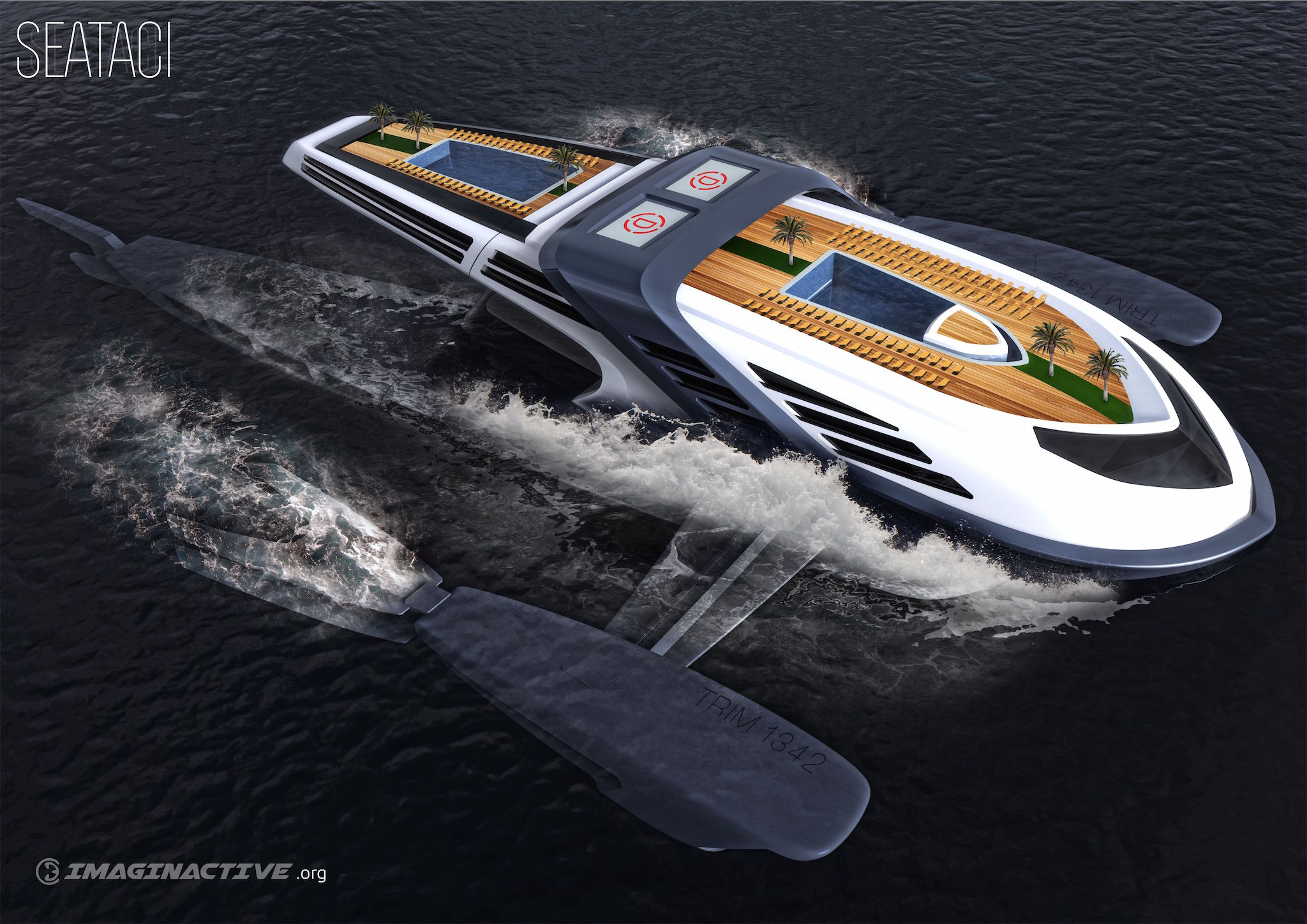 While Russian oligarchs' yachts may be loading up on anti-aircraft missile batteries and other defensive technologies, the Seataci concept yacht envisions more benign applications of technology for marine transport for the ultra-rich.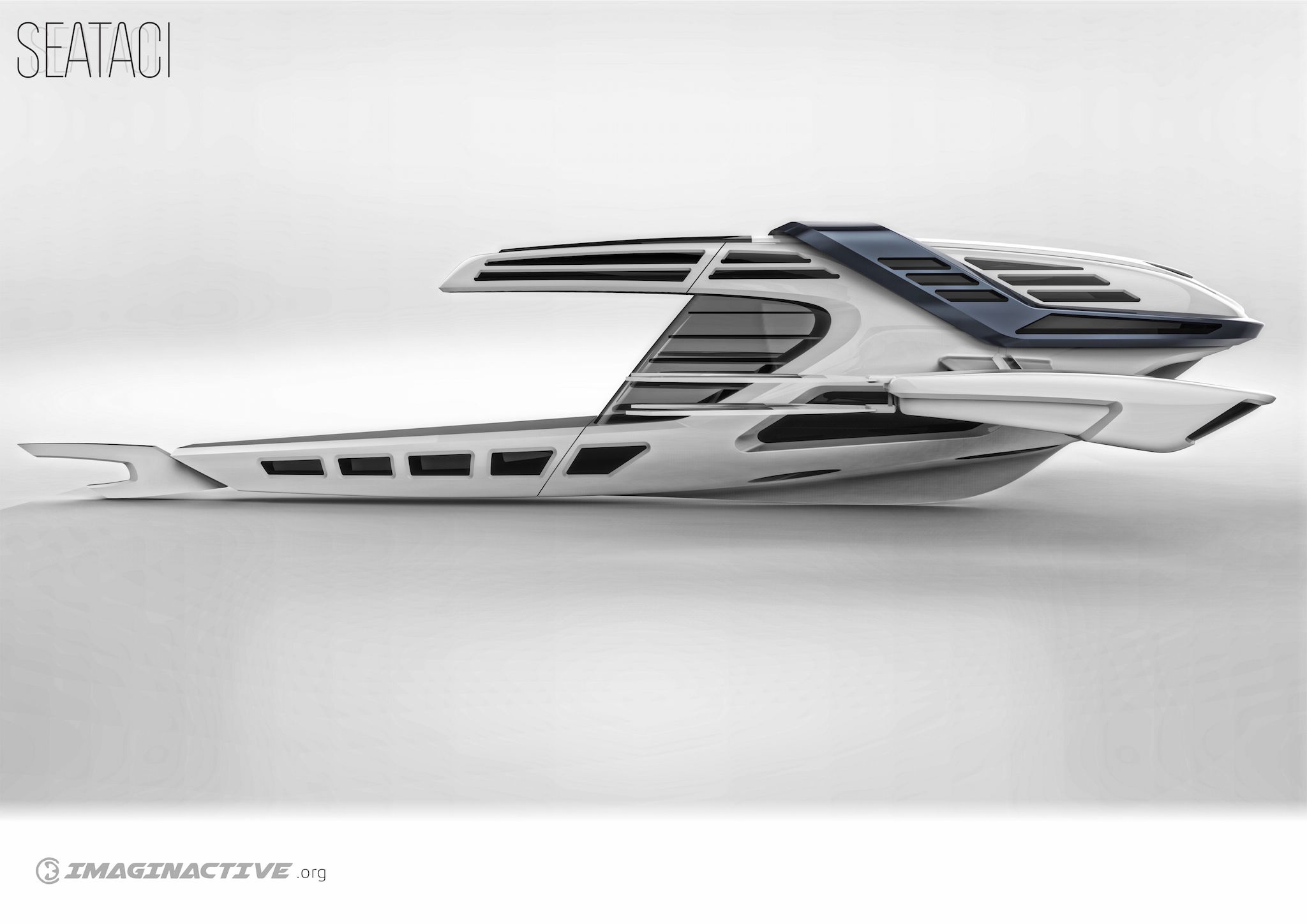 Speaking of which, designer Charles Bombardier conceived the Seataci's unorthodox design while vacationing in Bora Bora, preferred backdrop for Instagram starlet Alexis Ren.
Perhaps there was some whale watching involved, as the Seataci's biomimetic propulsion system works like a whale's tail to move the ship through the water.
As with the ships in Star Trek, the engines are housed in outboard pods and use an oscillating foil to push through the water. Potential benefits are improved efficiency, reduced noise and the ability to sail in shallower water without risk of damage to a propeller.
The main hull includes ballast tanks that, when filled with water, submerge the ship for underwater views of sea life.
While Bombardier designed the Seataci, he credits artist Martin Rico with creating these images of the concept.
Maybe Paramount will call Rico for animating the next Star Trek.