This Snow-Shredding Chevy Silverado Concept Is Here to Battle Winter
Give Jack Frost the finger.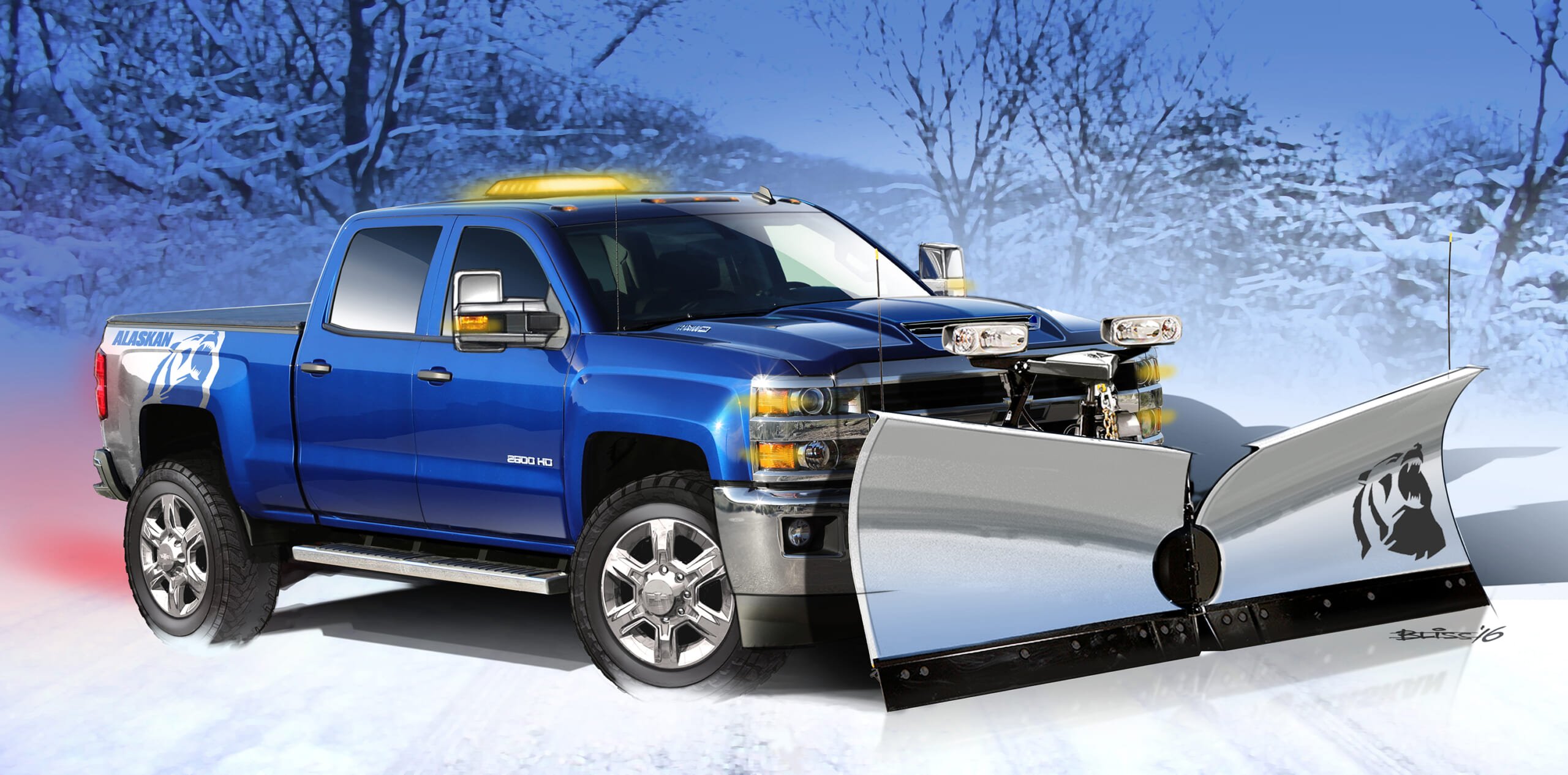 The prospect of snow must seem far away at the Specialty Equipment Market Association show in balmy Las Vegas, but just as getting the snow shovel out of storage helps fend off the arrival of blizzards, surely Chevrolet's unveiling of this monster Silverado Heavy Duty Alaska Edition concept truck should postpone winter's coming, right?
"No matter what the weather brings, Chevrolet Heavy Duty trucks are designed to make the toughest jobs easier," said Sandor Piszar, Chevrolet Truck marketing director. "The new Alaskan Edition gives customers in snow country a stronger tool for tackling the worst that winter throws at them."
The Alaska Edition concept's Snow Miser-worthy silver-and-blue paint scheme is accented with grizzly bear graphics and chrome bumpers, grille, emblems, trailering mirrors, and 20-inch wheels.
A suspension leveling kit keeps the Silverado on an even keel, even when its is carrying a heavy plow on its front. Inside, the rubberized floor makes it easier to sweep out snow and ice, and the seats bear Alaska-themed embroidery. They just better be heated seats!
This snow-slaying machine is powered by Chevy's all-new 445-horsepower, 910-lb.-ft. 6.6-liter turbodiesel Duramax V8 engine, which makes 19 percent more power than the previous powerplant. 
This beast's bottom end features a stronger crankshaft with larger-diameter journals, with strengthened connecting rods and an upgraded oil system to protect the Duramax's moving parts when pushing heavy snow piles.
If only we could enjoy similar upgrades ourselves before grabbing our dusty snow shovels this winter.