Kneel Before the Blacked-Out Dodge Shakedown Challenger
This is Satan's daily driver.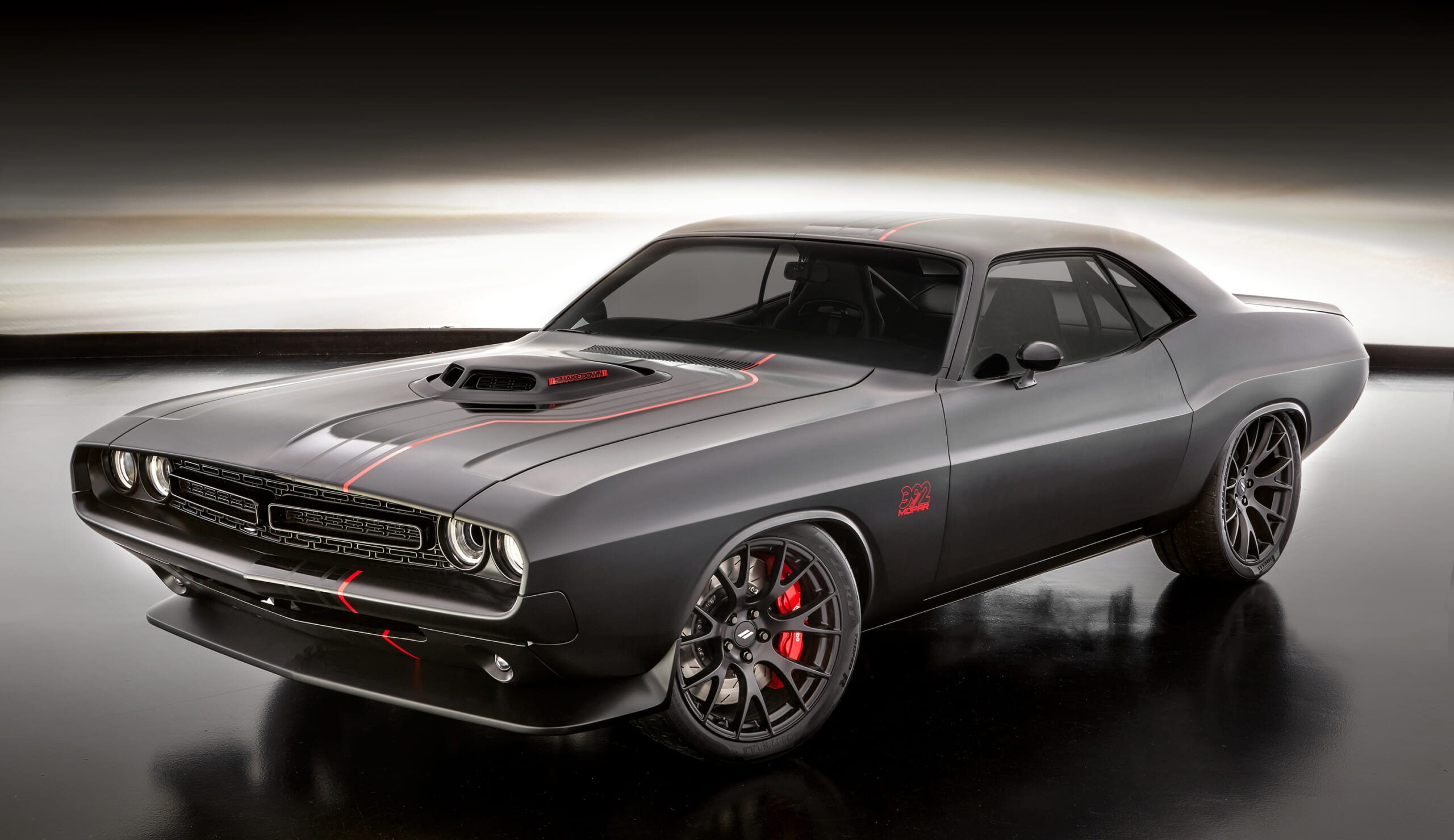 Yes, those are the inspiring lines of the classic '71 Dodge Challenger you see coated in "Bitchin' Black" paint, but underneath lies a one-off custom chassis and contemporary 485-horsepower Hemi V8 engine to produce the Shakedown Challenger concept.
More is always better at the annual Specialty Equipment Market Association show in Las Vegas, and Dodge added plenty to this Challenger, like Viper seats, 9.5-inch-wide Hellcat-style wheels, and the all-important "shaker" cold air intake scoop poking through the hood.
The Shakedown's frame carries lowered road racing-grade suspension, massive Brembo brakes, and a custom roll bar for safety.
A slick mash-up of new and old is visible in the headlights, which are borrowed from the 2017 Challenger and which look right at home in the grille of the '71 body.
Of course, while the custom car builder addeth, they also taketh away, so the Challenger is shorn of extraneous items such as the drip rails on the roof, door handles and gas cap. Now the doors open electrically by remote control and the fuel filler is in the trunk, where it provides access to the racing-style fuel cell.
Now, you've got to ask yourself one question: "That thang got a Hemi innit?"