The Stunning Hermes Speedster E Was Inspired by Porsche's Rare Classic 356 Sports Car
Power and elegance combine in an electric day boat that evokes the 1950s but has 21st Century capability.
The UK's Seven Seas Yachts has reimagined the 1959 Porsche 356—a rare classic sports car widely considered to be the German automaker's first production model—as an elegantly racy electric day boat.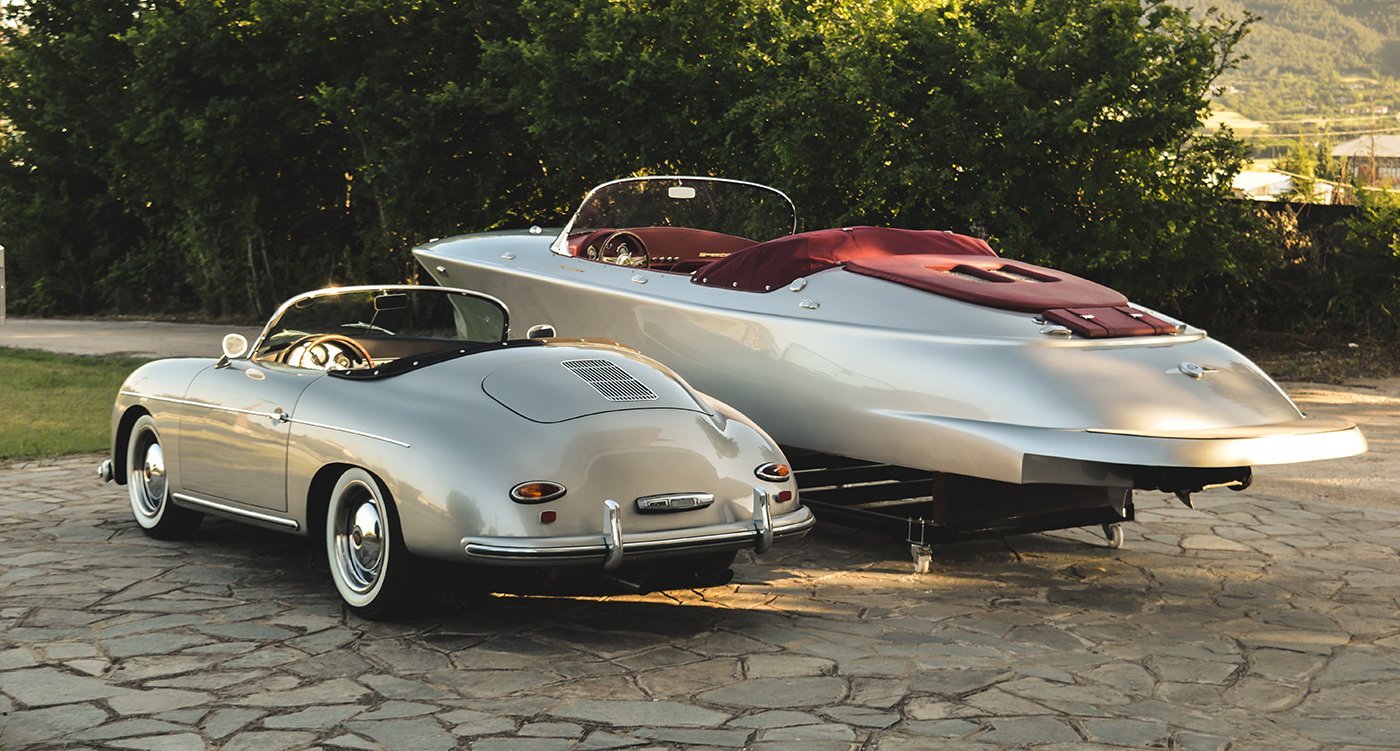 Measuring just over 22 feet long, the Hermes Speedster E was designed and manufactured by Seven Seas Yachts to channel the sought-after Porsche's drop-top in every way possible, from the roadster's clean lines and raked windscreen to its stitched leather interior and analog instruments. 
The low-resistance "hydrodynamic" hull is comprised of seven layers put together in a honeycomb configuration with airtight compartments, the outermost made of vinyl ester resin. Combined with an electric propulsion system that's good for a 45 mph top speed, this construction makes the Hermes Speedster E one of the "most efficient" production boats in the world, according to Classic Driver. 
As Uncrate notes, the steep bow's 72-degree access angle also allows the stern to pierce through rough waves, ensuring a buttery smooth ride for up to five passengers—two in the passenger and pilot seats and three on the bench seat in the rear.  
Everything from the the bow and all-weather "sunroof" fabric cover to the interior's hand-stitched leather are available in a range of custom colors. 
Dutch watercraft dealer Nicks Boats currently has the Hermes Speedster E listed for just over $133,600, but pricing and specs for the US version are available upon request through Seven Seas Yachts' website. Catch the company at Boot Düsseldorf 2020 in Hall 05/5A22 in January.