The Six Most Eye-Popping Reveals From the Shanghai Motor Show
The future of driving, straight out of China.
As China emerges as the world's largest car market, the Shanghai Motor Show has become an increasingly critical venue for new car introductions. Pricey luxury cars are hugely popular in China, where wealthy buyers expect to be chauffeured in their prestigious rides, and the government has mandated a shift toward electric drive, so those are the models we're seeing from Shanghai.
Volkswagen I.D. Crozz
Volkswagen is racing to put diesels as far behind it as it can, as quickly as it can, so it rolled out the I.D. Crozz (the name is a weak play on the I.D. Buzz VW bus concept that generated so much excitement at the Detroit auto show), an all-electric crossover SUV.
While the compact electric drivetrain provides the same cabin space as in VW's current Tiguan crossover within a smaller, sleeker body, it boasts 302 horsepower, a top speed of 112 mph and 311 miles driving range per battery charge. 
That is a longer distance than any battery electric vehicle currently for sale, and a production model is on its way. "This is the car we will build and sell in about three years time," Volkwagen brand CEO Herbert Diess said, according to trade magazine Automotive News.
Mercedes-Benz Concept A
Mercedes needs to explore better ways to deliver the brand's signature luxury experience in smaller, more efficient, urban-friendly models, so the auto show in the world's largest city is the logical place for the company to preview its thinking on future A-Class models with the Concept A sedan.
With the Concept A, Mercedes seeks not only to pioneer new concept car style, but to actually shift the market away from today's styling themes. "Our Concept A Sedan shows that the time of creases is over," said Gorden Wagener, chief design officer. "With its perfect proportions and a sensual treatment of surfaces with reduced lines, it is the next milestone of 'Sensual Purity' and has the potential to introduce a new design era."
The company employs elements of bigger cars, such as 20-inch wheels and the toothsome Panamericana grille seen on the incredible AMG-GT C and R models.
The Concept A is a styling exercise, so Mercedes released no technical details on the car.
Audi e-tron Sportback concept
The Volkswagen Group's luxury division also wants in on the electric car action, especially in China. 
"We have made a conscious decision to give the Audi e-tron Sportback its first showing here in Shanghai, because China is the world's leading market for electric automobiles," explained Dietmar Voggenreiter, member of the board of management responsible for Audi's marketing and sales. "There are already about 150,000 charging stations in the country, with another 100,000 due to come on stream by the end of 2017."
With the support of that infrastructure, Audi plans five e-tron electric models within five years, Voggenreiter added. One of them will be the 2018 production version of the e-tron Sportback concept.
This EV features 496 horsepower (in boost mode) with 0 to 62.1 mph acceleration in just 4.5 seconds and a 311-mile range between charges.
Mercedes-Benz S-Class
The S-Class sedan is the brand's imposing flagship, and Mercedes has bolstered the car's interior amenities and technology along with mildly revised sheetmetal to keep this behemoth ahead of would-be competitors.
How about dual 12.3-inch displays bonded into a single glass panel to provide an expansive view? And improved automatic steering and adaptive cruise control that works in even more circumstances than before.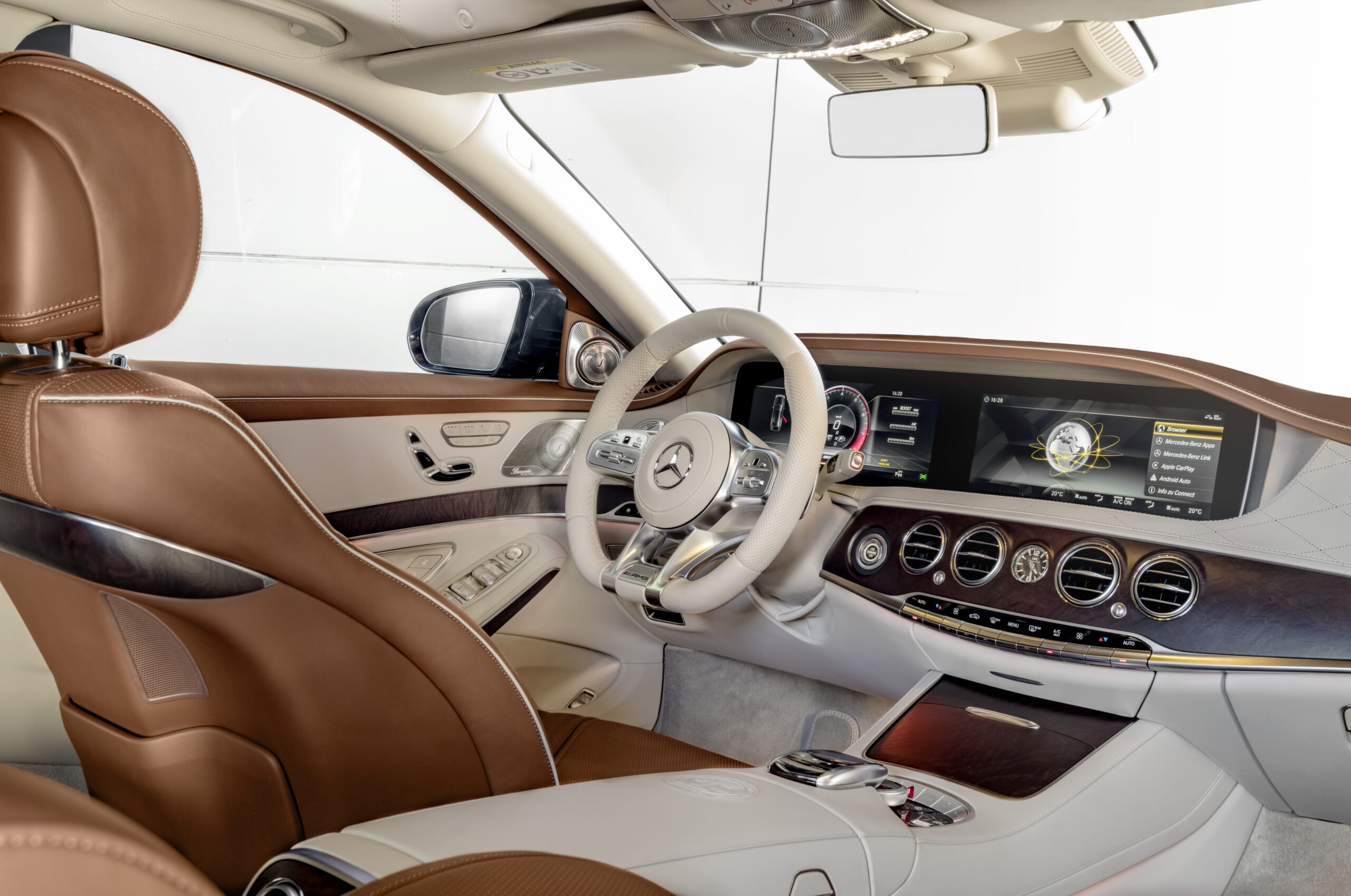 "The development of the new S-Class was extremely extensive," remarked Ola Källenius, Mercedes' board member for research and development. "With a whole series of new features and functions, the S-Class remains a technological pioneer," he said. Which is, of course, the S-Class's job.
The S-Class has both sporty AMG versions and the uber-luxurious Maybach limousine at the top of the line. The pinnacle of the available engines is the 621-horsepower 6.0-liter twin-turbocharged V12, which not only provides shocking performance, but it does so without appearing to exert any effort, which is a key ingredient to success in the prestige sedan market.
Lynk & Co. 03
Shanghai is a Chinese auto show, so it is naturally that the nation's developing auto industry would seek to make a splash. One of the most interesting introductions was from the Lync & Co, brand, which showed its 03 electric concept car.
As a start-up subsidiary of China's Geely car-making conglomerate, Lynk may make a bigger splash with its support of the planned support of future production models than from the lines of its 03 concept car.
That's because Lynk announced it will back its cars with lifetime warranties and will provide free traffic data connectivity to buyers. We don't know the Chinese phrase for "car salesman" but apparently buyers there prefer to avoid them just like we do, so Lynk will sell its cars online, with home delivery. 

Maybe the sales process will be the advantage Chinese cars bring when they come to the U.S.