Dominate The Desert With The 525-Horsepower Shelby Baja Raptor
For when a Ford F-150 is just too wimpy…
Shelby American
What could be better than the incredible Ford F-150 Raptor off-road beast? A Shelby-tuned version that is even more beastly!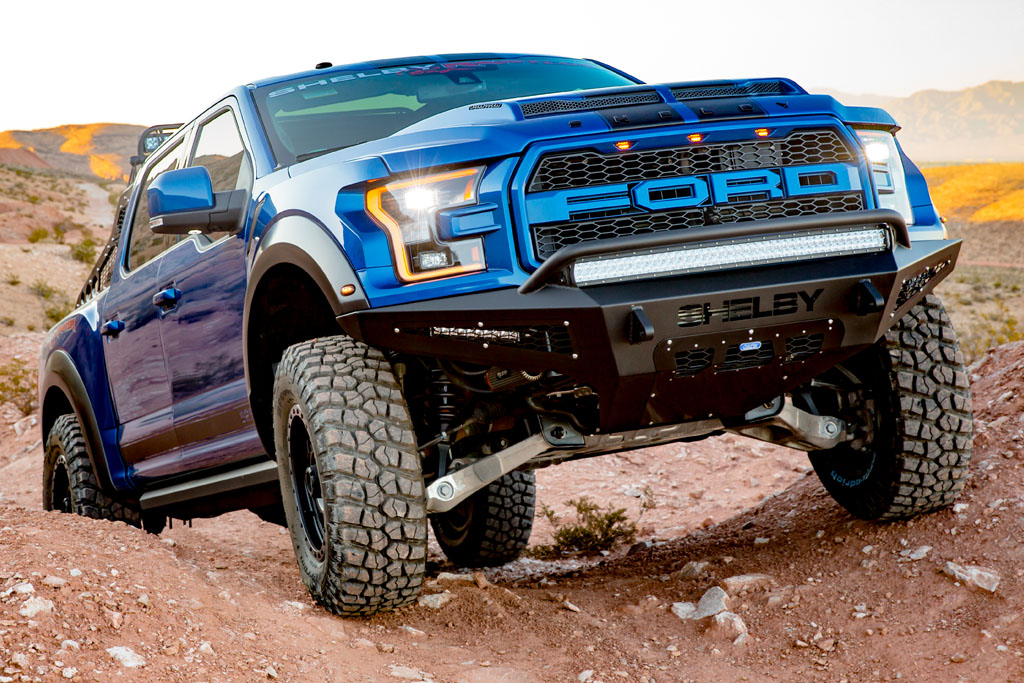 For 2017, Ford's Raptor switched to a twin-turbo EcoBoost V6 engine in place of the previous naturally aspirated V8, but Shelby's wizards have adapted to the new powertrain.
Their work yields more than 525 horsepower and better than 610 lb.-ft. torque, compared to 450 horsepower and 510 lb.-ft. from the Ford factory. 
Of course more power produces more speed, so the Shelby Raptor is also upgraded with a new two stage shock system and bigger wheels and tires, plus suitably upgraded interior and exterior details for distinctiveness. 
"While the Raptor is an amazing truck right from Ford, we reimagined it for those who asked Shelby for an even more extreme version," said Gary Patterson, president of Shelby American. 
"The Shelby Raptor is harder edged, with more grunt and handling capability," he continued. "We added adjustable shocks so the driver can even tailor their ride. This truck was designed and tested for those who seek maximum adventure both on and off the road."
Shelby plans to build just 500 of the $117,460 trucks, including $49,295 conversions for customers who already own a 2017 Raptor.
Who wants one?