The 750-HP Shelby Super Snake F-150 Is Your Earth-Shaking Raptor Killer
Bow before the new pickup king.
We love the new Ford F-150 Raptor's unparalleled capability for high-speed off-road mayhem. 
But its 650 horsepower of motive force is courtesy of Ford's high-tech 3.5-liter EcoBoost V6 engine, so if you insist on a hot rod truck accompanied by a traditional V8 soundtrack, then maybe Shelby's 750-horsepower Super Snake F-150 is more to your liking.
Shelby has supercharged the F-150's 5.0-liter V8 to pump up the power and a Borla stainless steel exhaust system lets it pump up the volume.
You can specify either two-wheel or four-wheel drive, so if you prefer an on-road beast more along the lines of Ford's old F-150 Lightning, that is available.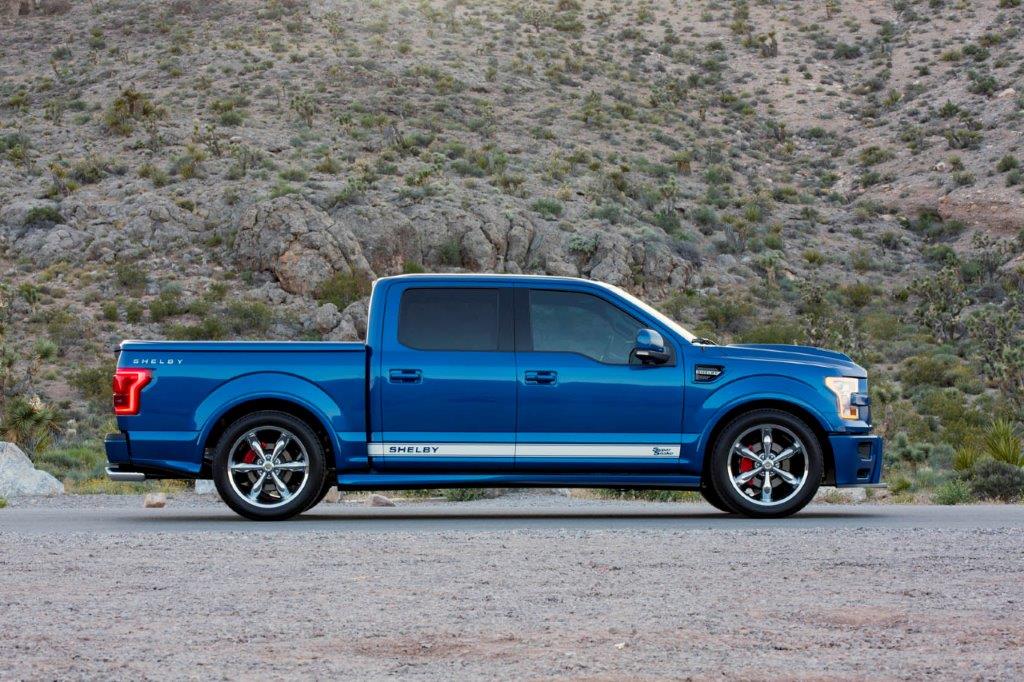 The muscular V8 does not hide in anonymity, as Shelby dresses the Super Snake with a bolder hood, grille, front bumper and chromed-out 22-inch wheels.
"Carroll Shelby was an early pioneer in high performance street trucks, beginning with his first production version almost 30 years ago," said Joe Conway, Co-CEO of Carroll Shelby International and CEO of Shelby American. "With the tremendous demand for our off-road focused Shelby F-150, fans of the classic Ford Lightning and our 2009 Shelby F-150 Super Snake have clamored for a new generation muscle truck from Shelby."
You can grab yours for a starting price of $96,880. Unless you're afraid of snakes.