Rule Off-Road with this Quarter-Million Dollar Siberian Camper
Just in case things get really bad in 2017.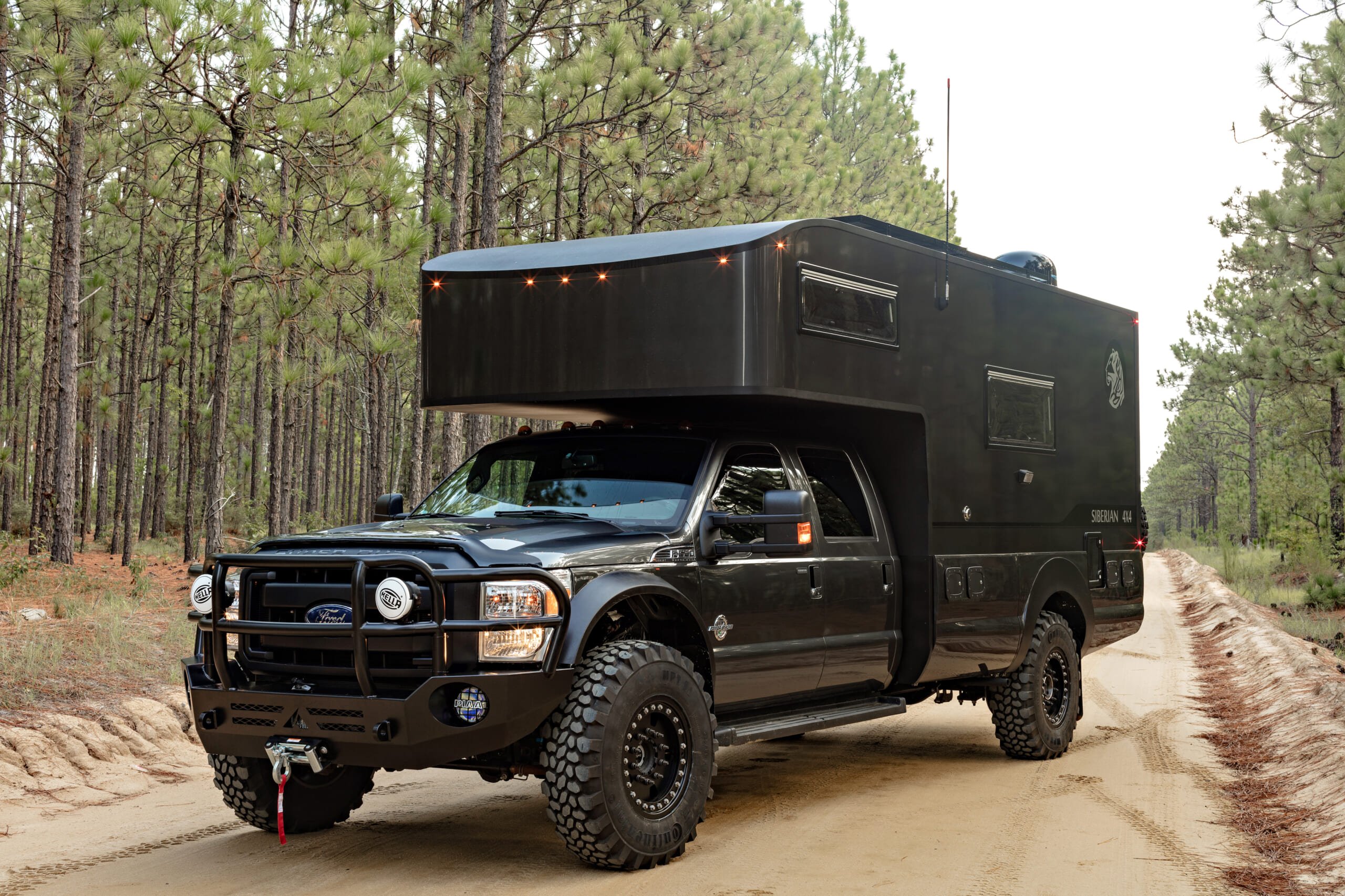 If there's anything that can stop the incredible Tiger Adventure Vehicles Siberian off-road camper, we're not sure what it might be. The South Carolina outfitter starts with a Ford F-550 Super Duty pickup (yes, you read that right—550—so this truck is serious) and adds skid plates, brush guard, winch, off-road lights, gas shocks and knobby 41-inch Continental tires mounted to 20-inch bead-lock wheels.
Just because you're going off the grid doesn't mean you want to live without electrical amenities, so the Siberian features an array of deep-cycle absorbent gas mat batteries that are recharged by engine alternators when the F-550's 440-horsepower, 925 lb.-ft. 6.7-liter Power Stroke diesel is running and a 600-watt roof-mounted solar array when it is now.
The camper cabin is constructed of lightweight aluminum and its attached with an innovative three-point mounting system that avoids transmitting force from the frame to the camper when the truck twists and groans its way over extreme terrain.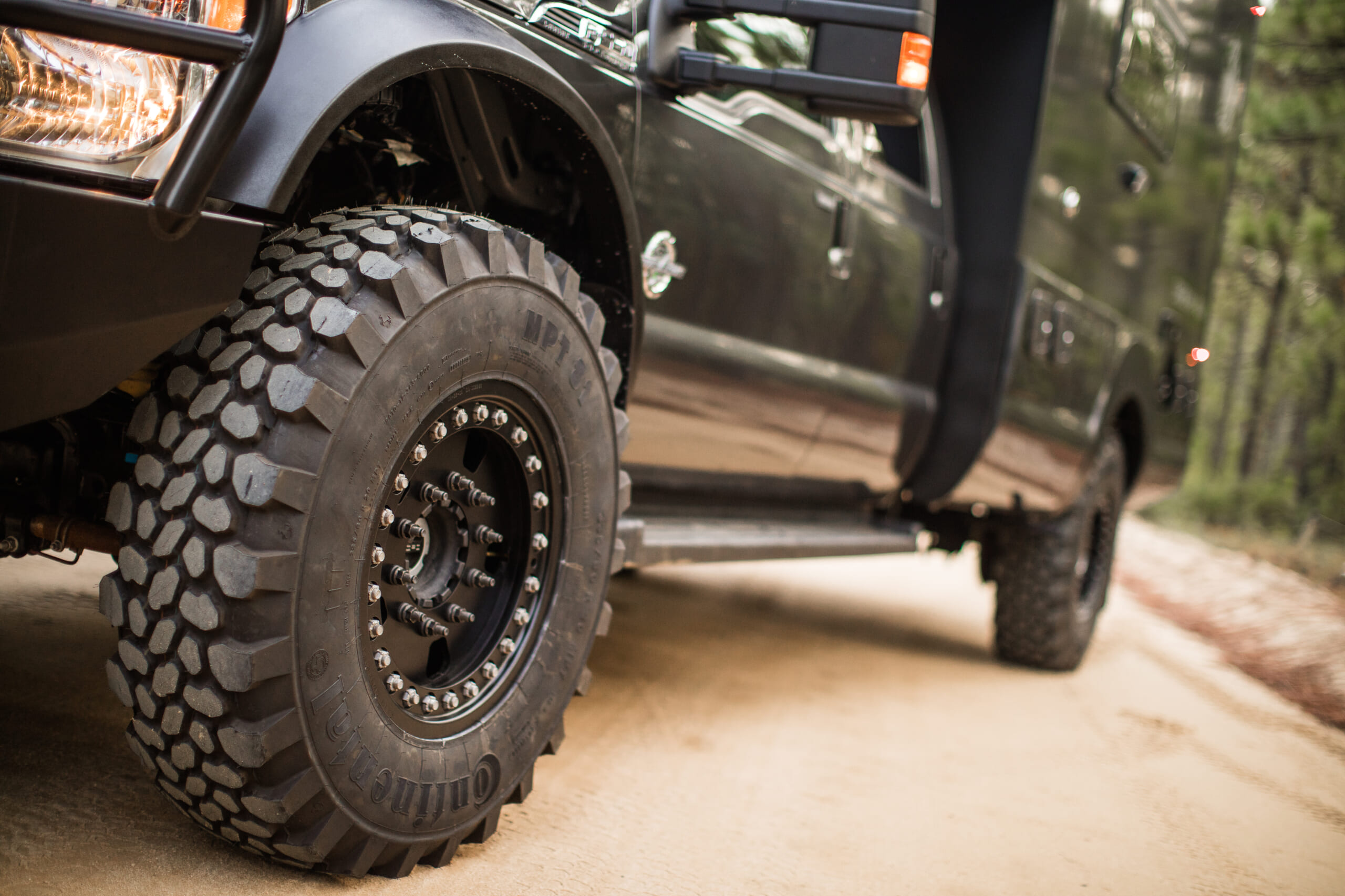 Inside, life is good, as the cabin is appointed with bamboo cabinetry and Corian countertops.
Base price is $248,500 for both the Ford F-550 and available Ram 5500-based versions of the Siberian, with a 30 percent deposit due when you order your unstoppable home in the woods. With a full tank of diesel, where you're going, you won't need roads.