That Crazy Six-Wheeled Convertible From 'League Of Extraordinary Gentlemen' Can Be Yours
You'll definitely turn heads in this 24-foot-long monster.
North Carolina custom car genius Ken Freeman was evidently so inspired by Sean Connery's six-wheeled ride in The League of Extraordinary Gentlemen that he devoted 6,500 hours— over five years of his life— to recreate the the monstrosity.
The Spirit of Nemo, as he's named it, is a whopping 24 feet long and 8.5 feet wide (the outboard-mounted headlights must be removed for street driving to keep the car down to that legal width). It rolls on six truck tires and is powered by a 425 cubic inch Cadillac V8.
And now, The Spirit of Nemo can be yours, as Freeman has listed his creation on eBay. 
Aside from the challenge of building such a huge, four-door, open roof oddity, which required the donation of two 1979 Cadillac limousines and steel I-beams salvaged from a demolished bridge, Freeman made 187 molds to cast 120 pieces of the car's decorative parts in pewter and aluminum.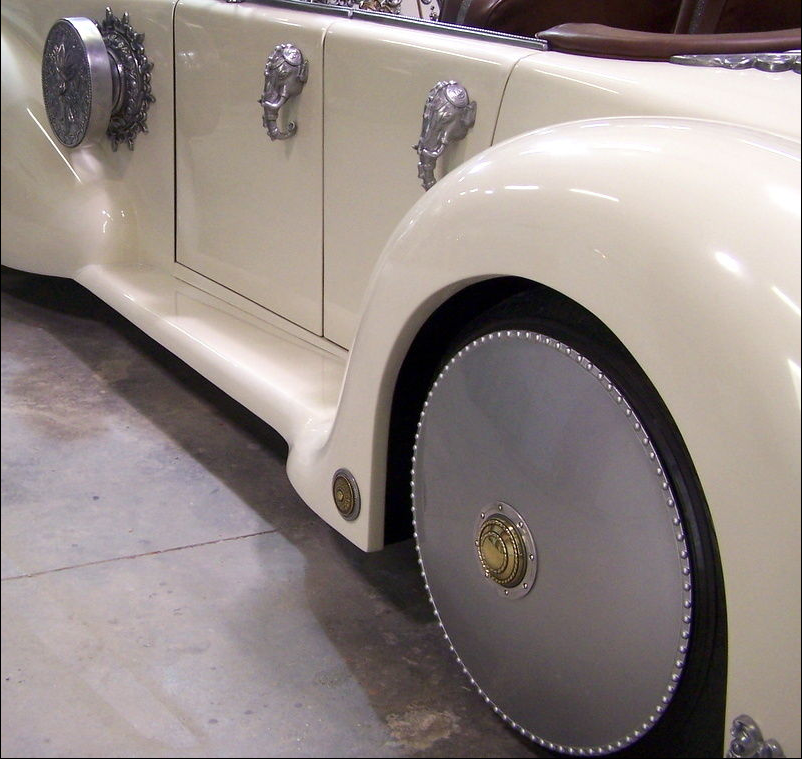 It would be a misnomer to call the open-topped Nemo car a convertible, because, well, it doesn't convert. There is no roof. "This car is art, and designed to be displayed and shown and have an easy cared for life," explains Freeman in the listing. 
The car comes with its own 32-foot triple-axle gooseneck trailer with a hydraulic tilt system designed specifically for loading this extremely long vehicle aboard. To aid in Nemo's care and feeding, Freeman has compiled a three-page guide outlining important information such as the location of the fuse panel and the attachment points for tie-downs when Nemo is loaded on its trailer.
Just keep in mind once you get Nemo home that it is built for show, more than go. "The Spirit of Nemo was built for it's art and aesthetic beauty," said Freeman. "Although fully capable of safe driving, it is in no way intended to be a street rod, hot rod, or dragster. It is built mainly for parades, car shows, display, and lower speed outings."
For the latest car news, follow @MaximRides and Dan Carney on Twitter.