Feast Your Eyes on this Steampunk-Inspired Custom Harley-Davidson
Kick it way old school.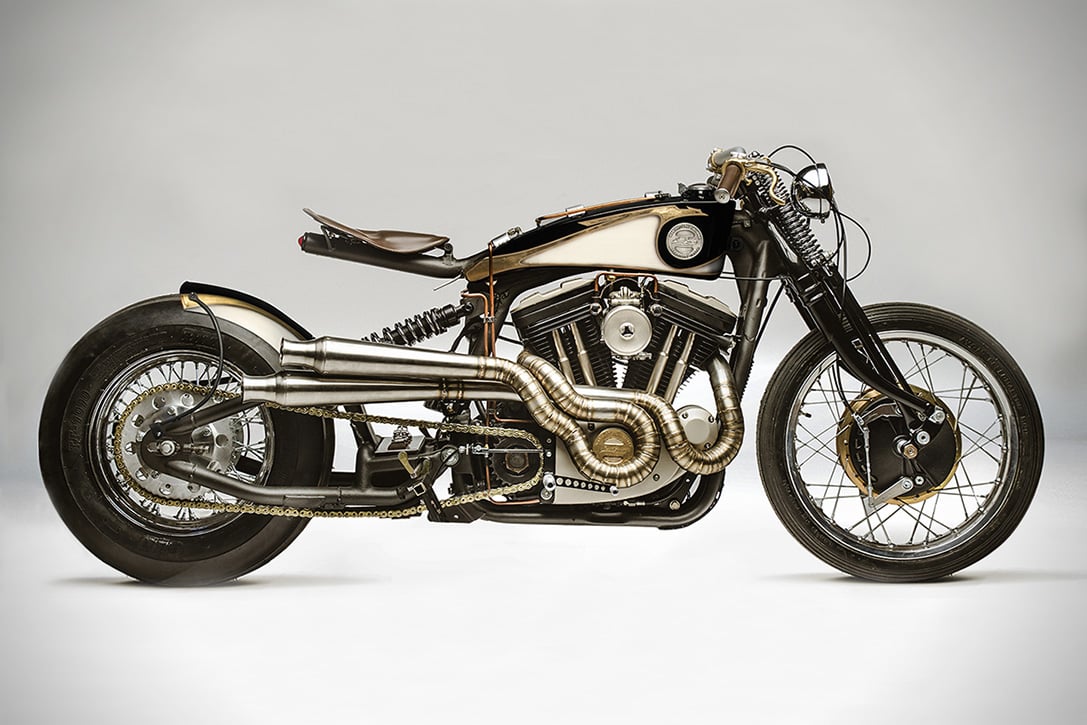 Even though we weren't there, we enjoyed the fruits of last month's EICMA motorcycle show in Milan from across the pond, checking out announcements of cool new scoots from Ducati, Triumph, BMW, and Kawasaki.
But what we missed by not being there in person was seeing the stunning Best In Show award-winning custom bobber Harley-Davidson Sportster 833, named "Opera" by Milanese home team shop South Garage.
The 883 is normally at the bottom rung of Harley's Sportster family, with the smallest engine and lowest price, but we'd say Opera is an example of little brother's revenge.
This copper and bronze-tinged custom evokes a strong turn-of-the-last-century vibe, which it backs up with old-style springer fork replacing the usual telescopic fork tubes and a drum brake replacing the modern disc stopper on the front wheel.
The rear end fakes an old-fashioned hard tail design with a single shock and spring assembly suspending an extended triangular swingarm.
Copper tubing abounds and the bobber-style solo tractor seat is wrapped in brown leather.
Opera is a refreshing departure from the usual cafe racer/scrambler customs based on BMW or Triumph classics, which is probably one of the reasons judges awarded it with Best In Show. We strongly second their motion.
h/t: HiConsumption