This McLaren 720S Supercar Is a 24 Karat Gold-Lined Masterpiece
Its dark beauty evokes the decadence of Dubai.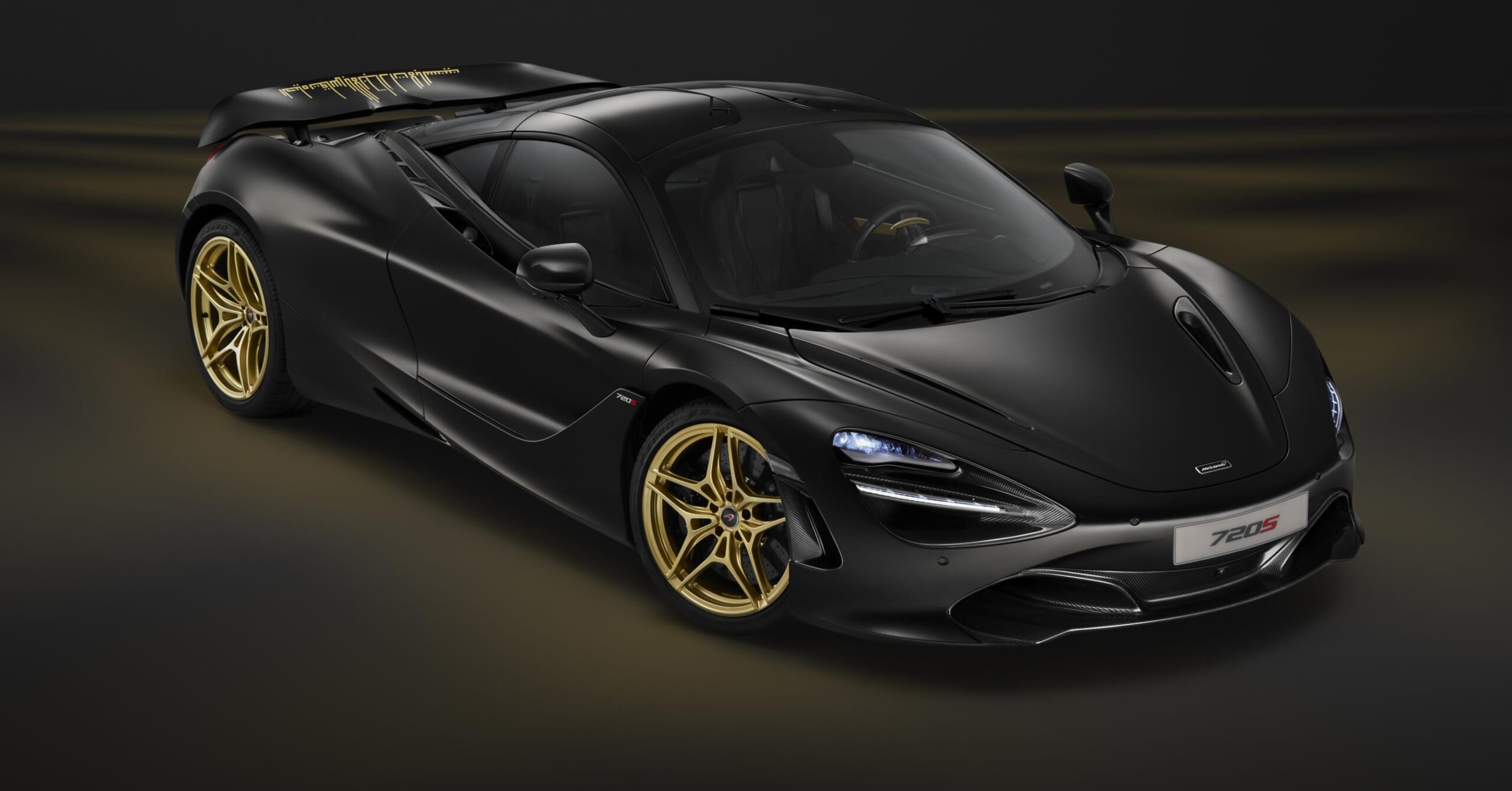 McLaren
Fittingly revealed at the Dubai International Auto Show last week, this one-of-a-kind special edition McLaren 720S combines a dramatic black paint job, gold-colored alloy wheels, a 24-karat gold engine shield, and a gold-colored interior components to mirror the decadence of one of the world's most insanely wealthy cities.
A plaque inside the car identifies it as a one-off edition, which is also expressed by the unique rear wing that bears part of a quote by Bruce McLaren, the company's founder: "Life is measured in achievement, not in years alone," painted across the supercar's wing in gold Arabic lettering, which is stylized to evoke the Dubai city skyline.
Inside, the car is just as special. Here's how McLaren describes it: 
Black Alcantara and black leather trim are complemented by MSO Defined carbon fibre sill panels, fascia vents and steering wheel, in addition to a regular carbon fibre interior upgrade pack.

The MSO Bespoke team added satin gold-painted extended gearshift paddles, a satin gold-colored center band to the steering wheel and pinstriping in the same hue to the spokes. A gold-colored applique on each door inner completes the visual treatment.
And then, there are those wheels. Made of gold-colored alloy, they're one of the machines most striking features.
Oh, and the thing moves, too. This 720S is outfitted with a 4.0-liter twin-turbo V8 that hits 124 mph in just 7.8 seconds and goes all the way to a mind-boggling 212.
Guess what just jumped to the top of our Christmas list…