The Spyker C8 Preliator Is A Fighter Plane-Inspired 'Road Jet'
And with a top speed of 201 mph, it probably feels just as fast.
Every few years Spyker, the Dutch supercar marque launched in 1999, pops up with an incredibly cool limited edition supercar, grabs headlines and then fades out again just as quickly. Profits have proven somewhat elusive and in 2014 the brand filed for the equivalent of Chapter 11.
Will their latest high-end hotrod, the C8 Preliator, just unveiled at the Geneva Motor Show, get them back on solid tarmac? It certainly packs plenty of sex appeal and drool-worthy design. We think the limited edition run of 50 cars with a starting price of about $355,000 will fly out of the showroom pretty quickly.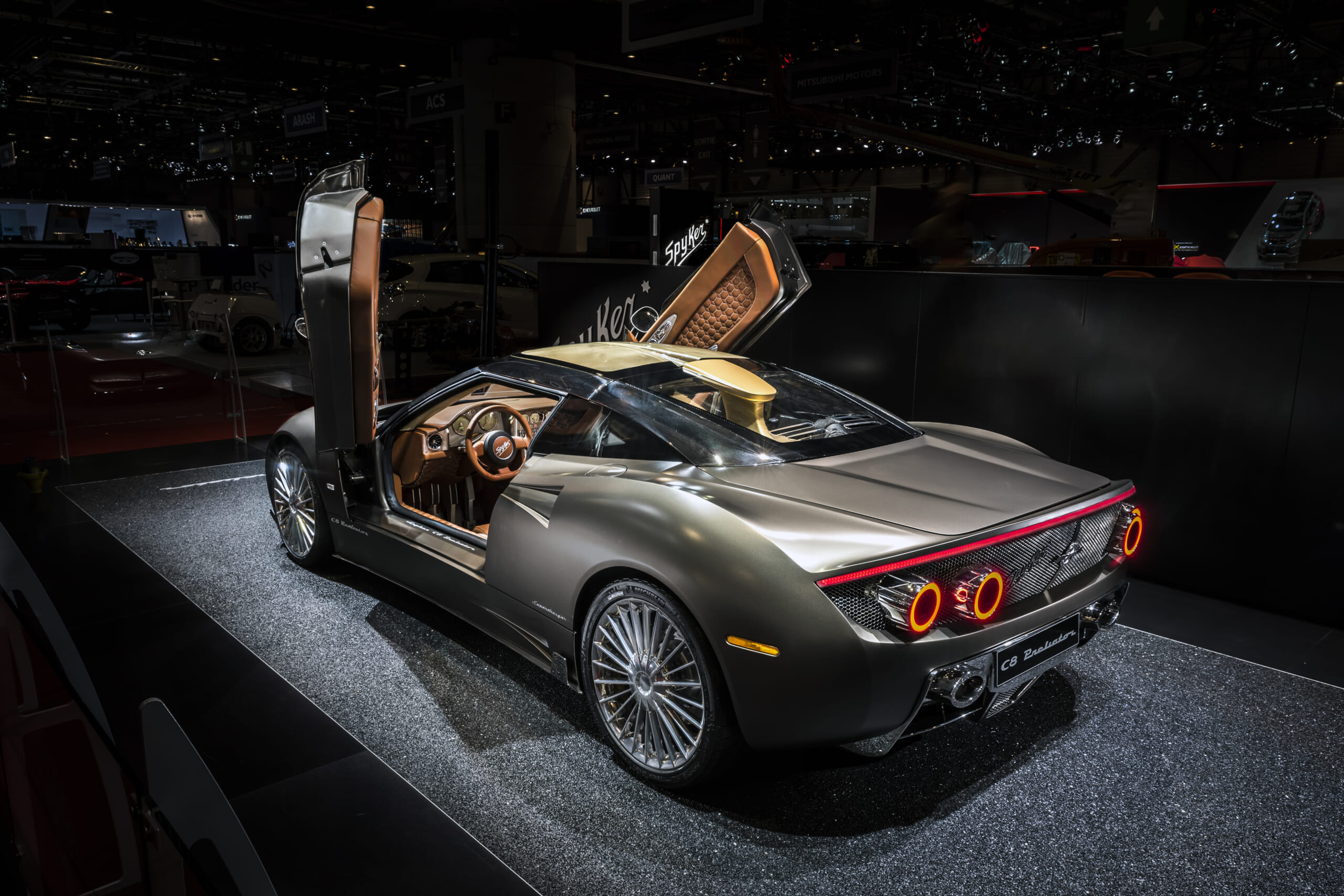 Though the Preliator isn't hugely different in looks to the last C8 model Spyker showed (in 2009), that's not necessarily a bad thing. And it now features a supercharged version of the C8's Audi 4.2-liter V-8 engine with 532 hp and 443 ft lbs of torque, a 0-62 clock of 3.7 seconds and a top speed of 201 mph.
Spyker takes its name from an older company founded in 1880 which built airplanes During World War I, and the marque plays heavily on this "aviation heritage." The C8 Preliator is designed to be  a "road jet", aka a plane without wings, and thus features a head-up display inspired by a fighter jet's cockpit and various bits of retro-cool instrumentation.
The car is also highly customizable so that in theory at least no two of the coupes, assembled by hand in Coventry, UK, will be exactly alike, which is bound to appeal to would-be owners. Although frankly to be among the lucky 50 is already distinction enough…