You Can Now Buy Steve McQueen's Indian Chief Motorcycle
McQueen's old-school bike "had a sidecar attached and with it he terrorized the streets of Greenwich Village, picking up girls along the way."
We've seen awesome vehicular tributes to Steve McQueen before, including a supercharged Mustang Bullitt and this Jack Daniel's-branded Indian motorcycle. But now you can own the very bike that the actor dubbed the "King of Cool" tore around on through the streets of New York City.
It's also an Indian, more specifically a 1936 Indian Chief. The seller, British classic car dealer Duncan Hamilton Rofgo, says that this the very first motorized vehicle McQueen ever owned and has more details on the vintage ride's rich history:   
After a stint in the military he moved to New York City in the early 1950s, which is where he was introduced to acting.

That old Indian had a sidecar attached and with it he terrorized the streets of Greenwich Village picking up girls along the way.

Of the 150-or-so motorcycles he owned throughout his life, several dozen of them were Indians.

The Indian Chief first traded hands at the 1984 McQueen Estate Auction in Las Vegas and hasn't been helmed by any rider since. The lucky buyer who picks it up this time around will also receive that auction's original certificate of authenticity, a signed bill of sale and an official 1984 odometer reading statement.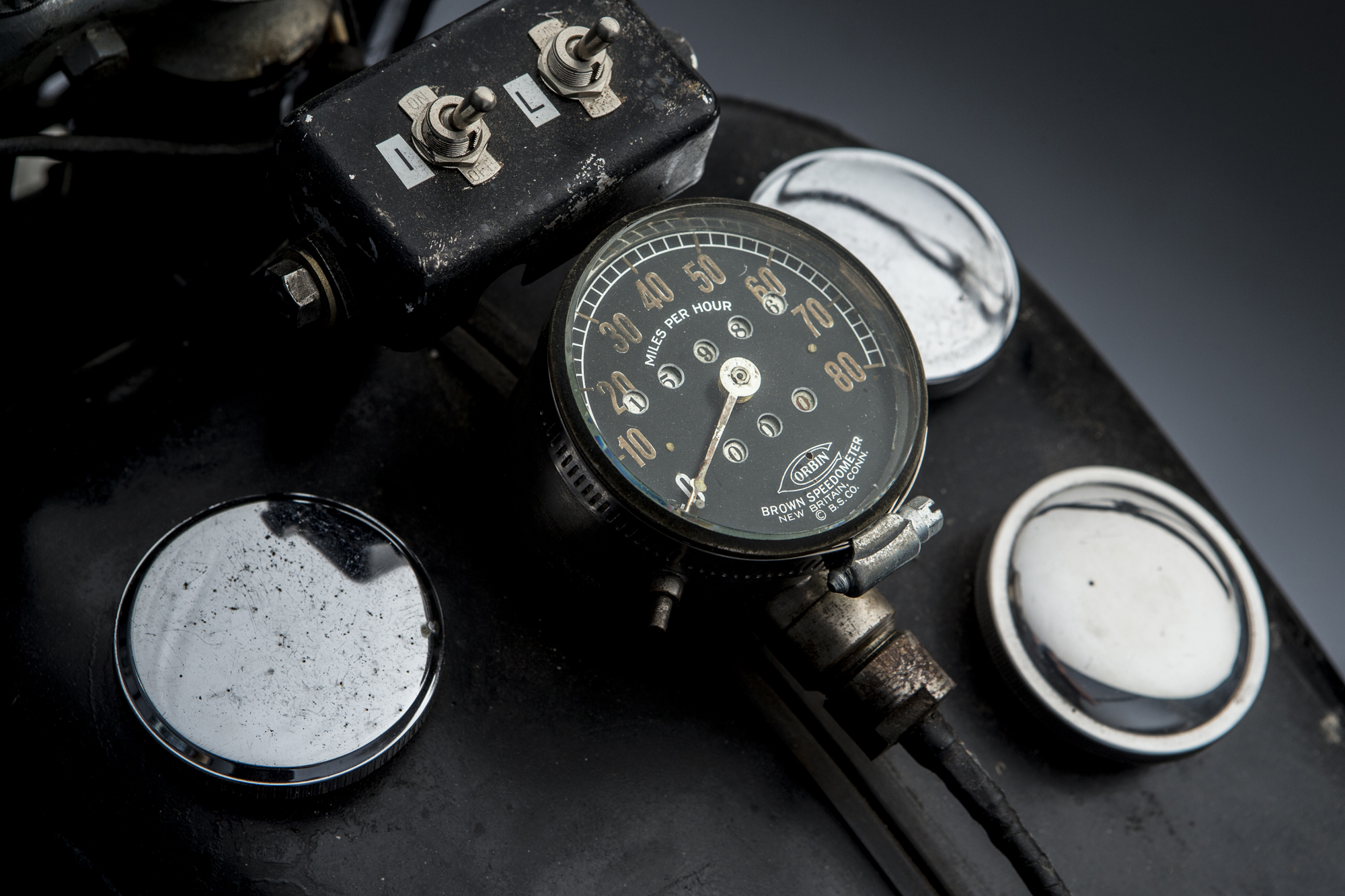 Contact Duncan Hamilton Rofgo for a price quote, and get a closer look at the iconic American actor's '36 Indian Chief in the photo gallery above.