This Graphic Novel of Steve McQueen's Epic Race Flick 'Le Mans' Will Blow You Away
It's better than the movie.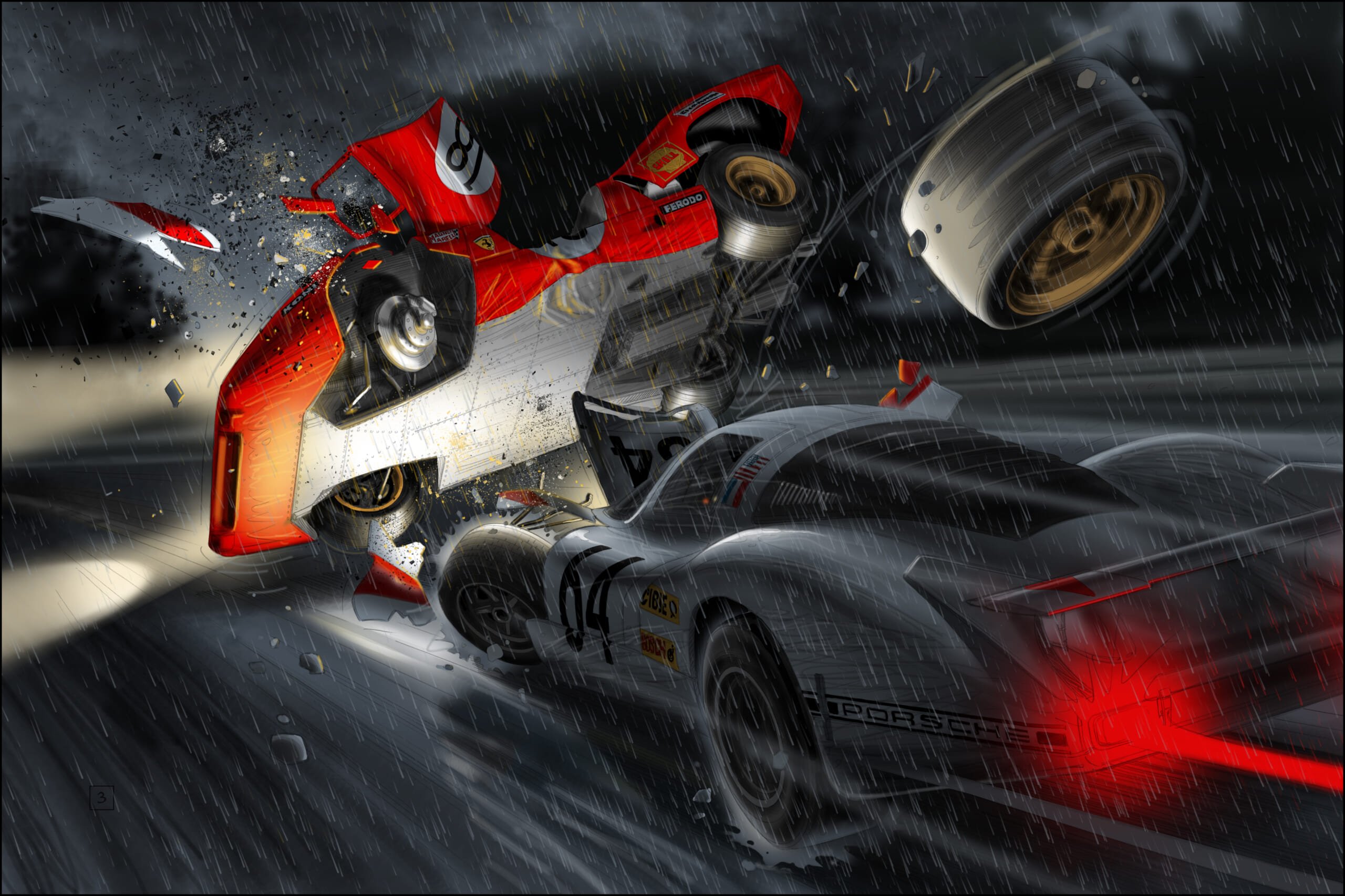 Racing and film icon Steve McQueen set out to document the sport he loved, endurance sports car racing, with the car buff-favorite film Le Mans. Though the movie depicts the classic Porsche versus Ferrari scene at the annual 24 hour race with impressive fidelity, the movie also manages to capture the way an all-day and all-night race can drag in the small hours, by getting dreadfully slow in places.
Director McQueen was surely aware of the film's ultimate shortcomings, so to rectify that, Swiss artist Sandro Garbo says McQueen appeared to him in a dream and instructed him to remake Le Mans as a graphic novel that would keep the myth of the 46 year-old film alive. The result is the new book, Steve McQueen in Le Mans.
"I don't think anyone ever filmed a car race in such a realistic and intense way," Garbo remarked. "But watching it, I saw more than just the race. I pictured the panels we could create and they were so stunning that I only wanted one thing: to create and share them."
That he's done, with astounding renderings of key scenes and events in the film. The resulting novel condenses the film's slow parts and freezes the action on the memorable parts where enthusiasts might want to linger.
"Today, when I look at the result, not only does it have the same energy, but this large format allows everyone to contemplate the illustrations at their own pace, admiring the pages, panels and every detail," Garbo explained. "That's what illustration adds. "
Indeed, a version of McQueen's Le Mans that fans can enjoy at their own pace, and absent distracting film gimmicks like stuttering zoom shots and melodramatic slow motion scenes are just was was needed to let us remember Le Mans as it might have been. Surely the ghost of McQueen approves.