Steve McQueen's Classic Ferrari 275 GTB/4 Just Sold For Over $5 Million
Dream car alert.
No Ferrari 275 needs a celebrity connection to fetch big bucks at auction, whether it's a Pininfarina-designed GTB coupe or the illusive, Scaglietti-designed 275 GTS/4 NART Spyder (of which only 10 were produced).
With Steve McQueen listed as a former owner, though, this 1967 Ferrari 275 GTB/4 traded for $5.395 million at RM Sotheby's. Meanwhile, Hagerty's top valuation for a completely pristine example of the exact same model without a celebrity connection is listed at $3.4 million.
As Robb Report notes, the 275 GTB/4 runs a four-cam, 3.3-liter Colombo V12, as opposed to the two-cam configuration of the first 275s. New, the powerplant was good for 300 horses and a top speed of 166.5 mph.
Only 280 examples of the 275 GTB/4 were produced, and the model has been cited as one of the greatest Ferraris of all time. But the King of Cool connection is what puts this one over the top. McQueen reportedly bought the car with its original gold paint coat while filming Bullitt, a classic 1968 thriller featuring arguably the greatest car chase ever captured on film.
McQueen had it refinished in Chianti Red and fitted with wheels and wing mirror from the ultra-rare 275 GTS/4 NART Spyder he'd previously crashed. It stayed in the actor and avid racer's garage for four years before it changed hands multiple times.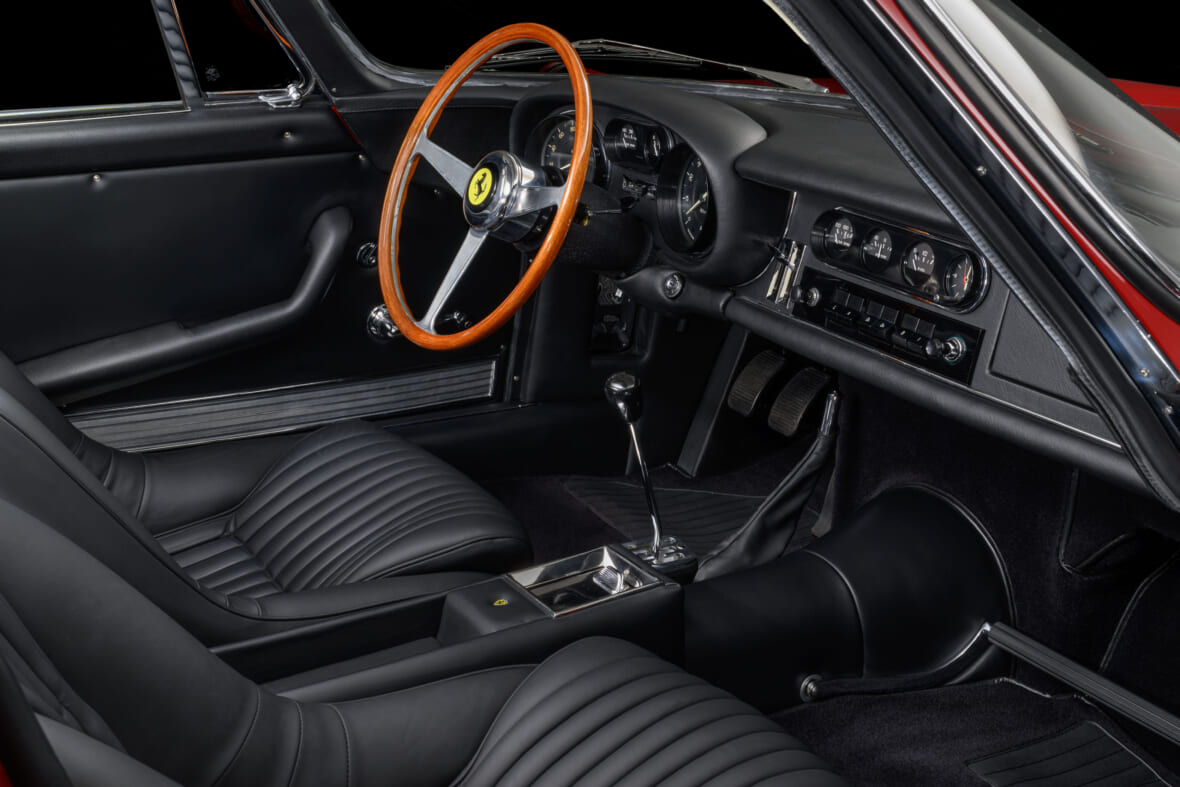 The classic car currently in excellent condition, having been restored by Ferrari Classiche from 2010 to 2013 for presentation on lauded stages like the marque's own Museo Ferrari in Maranello and the Petersen Automotive Museum in Los Angeles.
McQueen's 275 GTB/4 was among the most esteemed consignments in RM Sotheby's Monterey lineup, which unfolded in August of 2023.